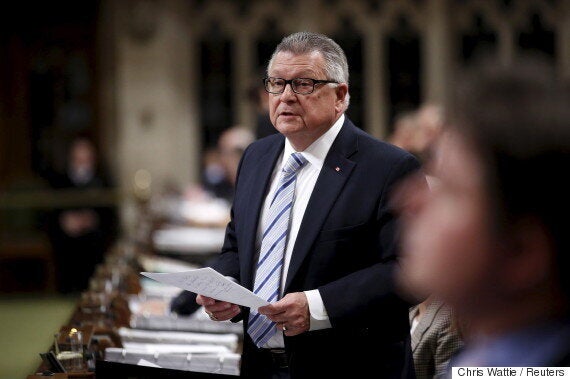 About a year after the Liberals won a majority government and two years after the shooting on Parliament Hill -- an attack that galvanized the Conservative government to introduce Bill C-51, also known as the Anti-Terrorism Act 2015 -- the new Liberal government started consultations on national security that included the act.
In reality, these consultations should have taken place a while ago -- even before the Liberals supported Bill C-51 (strictly for political reasons, they claimed), and well before the bill became entrenched in Canada's laws and entered use by the country's security and intelligence agencies.
The Liberal government already promised that they would introduce amendments to Bill C-51, but what sort of amendments would be able to fix most likely unconstitutional legislation that allows the sharing of information about Canadians with 17 federal agencies?
Legislation that perpetuates and reinforces the No-Fly list, making it more subjective (the listing is solely based on ministerial decision) and less transparent (there is not even the presence of a special advocate in the appeal process)?
Legislation that uses "disruption" tactics that could potentially take us back to the model of policing the RCMP used in the 70s?
Legislation that reduces the already low threshold for preventive arrests introduced by the anti-terrorism legislation's original version, the Anti-Terrorism Act 2001?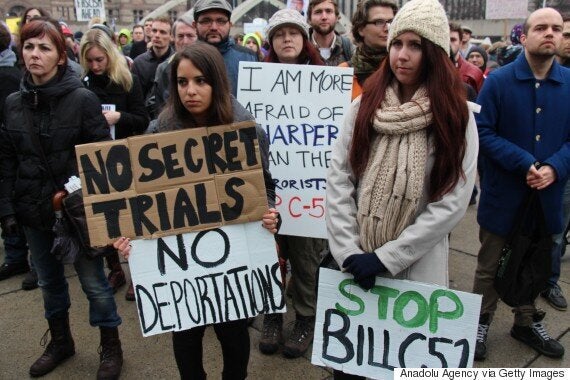 Canadians have spoken out loudly against Bill C-51. Last year, hundreds of gatherings took place across Canada, and Canadians clearly showed and expressed their indignation and concerns about the contents of Bill C-51 and the extensive, unjustified powers it grants to security agencies. Hundred of professors, academics and artists across Canada signed and wrote opinion papers explaining why Bill C-51 is dangerous for our civil liberties.
So, why is the Liberal government conducting consultations? Didn't they already hear, loudly and clearly, that Canadians are opposed to this legislation? What more proof and evidence do they need from Canadians to understand that this legislation is flawed and should be repealed?
The onus should be on the government to prove that Bill C-51 is needed and justified -- not on citizens, activists and civil liberties groups to show that the legislation is dangerous. Neither the Conservative nor Liberal governments brought any evidence, examples, cases or figures forth that could satisfyingly convince citizens that the introduction of this legislation would make the country safer and more secure. It is merely an illusion.
Recently, Minister of Public Safety Ralph Goodale emphasized that these consultations are not only about Bill C-51, but about national security in general. They are about striking a balance between security and rights. What a false dichotomy! Hearing this, one would assume that civil liberties in this country are so many that some need to be taken back.
To my knowledge no new, meaningful legislation was introduced specifically granting Canadians more civil liberties.
Since the attacks of 9/11, Canadian legislation has focused mainly on one thing: more security. You have Bill C-36, or the Anti-Terrorism Act 2001; Bill S-7, or the Combating Terrorism Act 2013; Bill C-44, or the Protection of Canada from Terrorists Act 2015; and many other pieces of legislation. To my knowledge no new, meaningful legislation was introduced specifically granting Canadians more civil liberties.
To complicate matters, any powers this legislation granted the government and its agencies weren't matched in terms of accountability. Review mechanisms introduced for security and intelligence agencies were neglected and rarely taken seriously.
Last summer, Bill C-22, a bill about the creation of Committee of Parliamentarians, was introduced in Parliament. We already know that this initiative is overdue, but it is still not enough to tackle the huge security and intelligence apparatus made of about 22 federals agencies involved directly or indirectly in national security.
Even the comprehensive report released in 2006 by Justice O'Connor about national security and accountability has been ignored, left sitting on the shelves with on a single recommendation implemented
Canadians have done enough homework. They spoke clearly against C-51 and the need for accountability. It is up to the Canadian government to listen and do their own homework, now. The ball is in their court. They need to act.
Follow HuffPost Canada Blogs on Facebook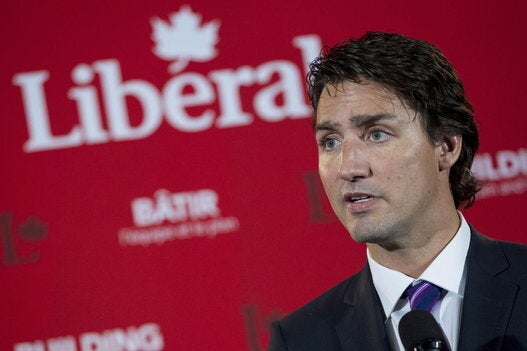 What Liberals Would Change About Bill C-51
Popular in the Community