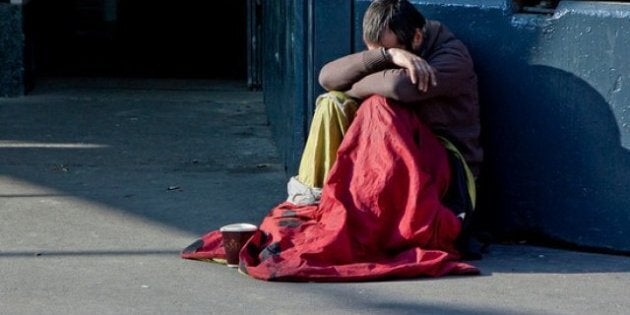 "No one ever says 'I want to grow up and be homeless'." Gita Schwartz, the executive director of Street Haven in Toronto, and I were discussing the shock that many women feel when they move into a shelter and the toll it can take on their sense of self. A move into a shelter amounts to a statement that something has gone very wrong in life and that a woman needs help - an admission that can be very difficult to make to oneself.
Gita said that she and her front-line staff see themselves in many of their residents and have come to believe that had their own lives taken different turns, they too could have very easily ended up in a shelter. It suggests that no matter how different we all are, the many causes of homelessness could seep into our lives too and affect us in ways similar to the shelter residents.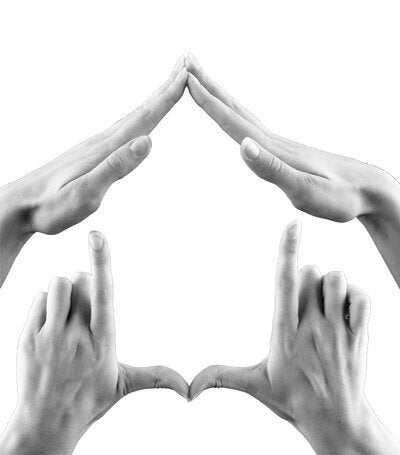 There are approximately 1,100 women in shelters in Toronto today and thousands more across Canada. The women who find themselves in shelters are as different as the routes that lead them there.
Anne is one of those women. She left her home with her two young children to escape her husband's abuse. The decision to leave was fraught with considerations about whether she could really leave and was she abused "enough" to justify such drastic steps. She wrote:
"When we arrived at the Red Door it was a total shock to me. It really registered for us when we finally sat down in the family room, looked at each other and just started to cry. The children were scared and I couldn't help but keep questioning myself: did I make the right decision?"
Imagine yourself having to leave your home and move into a shelter. This move has a big impact on a person's pride and her comfort. There are great adjustments that must be made to communal living and to living with strangers.
Substance abuse is also a major cause of women's homelessness. When I met with Beverley McAleese, the executive director of Nazareth House, a shelter dedicated to helping women with substance abuse problems, I was devastated by the facts and some of the experiences of past residents that she shared with me (all done without disclosing names or the full story of the women in question).
According to Beverley, girls as young as 11 are introduced to drugs and alcohol, and so by the time they are 14 they have addiction issues. 14 years is the average age when prostitution starts. Many of the women who have resided at Nazareth House suffer from post-traumatic stress disorder (P.T.S.D.) as a result of their addictions and the encompassing abuse associated with those addictions. These girls and young women self-medicate to deal with the pain they have suffered. In the case of one former resident, parents introduced their daughter, aged 11, to drugs and thereby started a terrible spiral from which it seems impossible for her, as a now 40-year-old woman, to extricate herself.
How does a woman who was abused by her father and addicted to drugs by her parents at that age ever get back on her feet? How does she grow up to become a functioning member of society? It can be hard enough for people with parents who care for them to succeed in life and find happiness, but with criminal acts perpetrated by family members this seems impossible.
In my opinion, if she ever does, it would be a miracle and a testament to support she receives when she walks through the doors of the shelter. If she does not, which seems most likely, what do we do? I believe it is our responsibility as a society to support these women as they peel away the layers of pain and abuse, and help them rebuild their lives and deal with the terrible crimes that were perpetrated on their younger selves.
For Anne, the other women at the Red Door provided comfort and support. "One of the other mothers came up to me and hugged me. "It'll be alright". It was that immediate sense of family that made me realize that despite everything, this was truly the first day of a new beginning for us."
Moreover, the services and staff at the shelter provided Anne with what she needed to get back on her feet.
"There were just so many levels of support there, from taking care of the necessary legal arrangements, to providing little things like diapers or shampoo if we needed it. But for me it was the power of the other women coming together to share their stories that brought me through it. The weekly meeting nights and workshop activities gave us all a sense of collective peace and constant reassurance. It was really therapy that you could never place a dollar value on."

"[T]he Red Door provided the brief sanctuary that I desperately needed to get back control over my life and to begin to build a healthy future for my son and daughter."
This is why it is so important to reach out to the women in the shelters in our communities. When these women arrive there, they have reached their bottom and their sense of self-worth is very low. Gita Schwartz told me that they feel abandoned by society, as if they have no real place in it. But of course they do. They are our mothers, sisters, aunts, cousins and friends.
The holidays are a particularly difficult time to be in a shelter. Just when the rest of society is gearing up for celebration, many in our community face the reality that for them, Christmas will not be coming. This is especially compounded when the woman has children in school and as a mother, she realizes that she cannot provide for them.
The shoeboxes that people in our community make and that the Shoebox Project volunteers deliver make a difference by letting the many Canadian women living in shelters know that someone out there is thinking of them and they are women who matter to us.
Since my post two weeks ago, the Shoebox Project has added three new cities. If you are in Vancouver, Calgary or Halifax and would like to make a donation, please visit www.shoeboxproject.com and find your city page to learn how.