The government doesn't know who actually owns nearly half of the 100 most expensive houses in Vancouver, due to lax rules surrounding ownership of companies and trusts, says a report from the Canadian arm of Transparency International.
"Only in Kenya and a select few U.S. states is it easier to set up an untraceable company than it is in Canada," said the report, released Friday. "In Canada, more rigorous identity checks are done for individuals getting library cards than for those setting up companies."
Of the 100 most expensive homes that study author Adam Ross looked at, 46 homes — worth a combined $1 billion or more — had unclear ownership.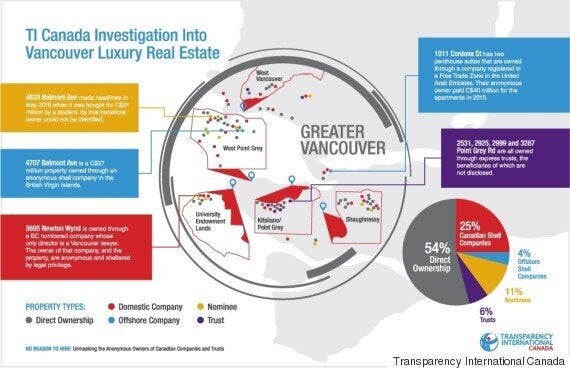 These homes were owned by Canadian and offshore shell companies, trusts and "nominees" — meaning people who appear to be the owners of the home when they aren't, such as students whose parents bought a home for them.
"It's a getaway car with tinted windows really, and they can stick a chauffeur in there — a nominee — who drives the car but might not even know who the owner is and what they're using it for," Ross said, as quoted at the Toronto Star.
Ross says there is no way to know which homes are actually owned by nominees, but he assigned that label to homes owned by people whose occupations were listed as "student" or "housewife."
Lax reporting standards have made real estate a target for money laundering, the report said, and causes government to miss out on tax revenue.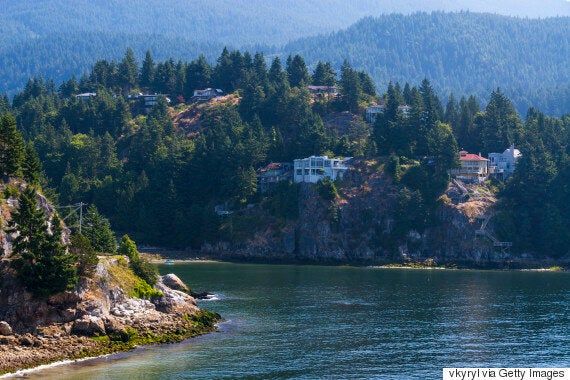 The report found that this kind of activity in Vancouver's housing market surged in 2011; before that, it was fairly uncommon to have shell companies or nominees owning Vancouver's priciest homes.
Coincidentally or not, 2011 was also the year that China secretly launched a program allowing individuals to transfer their wealth abroad by purchasing real estate overseas.
British Columbia Green Party MLA Andrew Weaver said property investors have ways to evade the province's land title and trust disclosure rules.
"A lot of the disclosure is voluntary, and you can get around that," Weaver said, as quoted at the Vancouver Sun. "What really needs to be done is to track where the money is coming from, more efficiently."
The Transparency International report calls on the government to require all companies and trusts set up in Canada to report their "beneficial owner" -- the actual owner of the property, not just the name on the property title.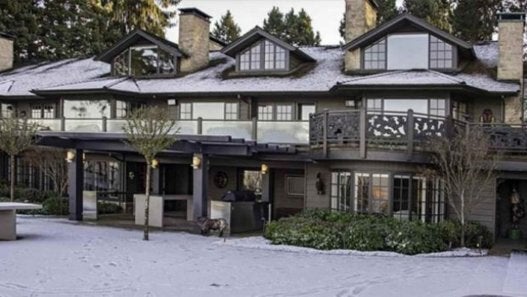 Expensive Vancouver Homes Owned by Students (September 2015)
Popular in the Community