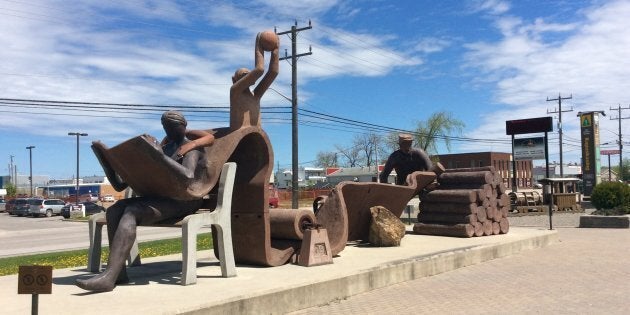 A lot can happen to a city or town in 35 years. Take Toronto — in 1982 the city still sported nicknames like "Toronto the Good" and "Hog Town."
Visitors from New York and Montreal had another word for it: "Boring."
Several decades (and several million more people) later, Toronto has transformed into one of the world's most vibrant and diverse cities.
But this story isn't about Toronto. It is about a town in Northern Ontario, Kapuskasing, located a good 10-hour drive (about 800 kilometres) away. It is about the fact that even in an age of global warming, life in Canada north of 45 degrees latitude (49.4, to be exact) can be precarious.
I visited Kapuskasing recently for the first time. My only previous exposure to the town was its name, from the play "Dry Lips Oughta to Move to Kapuskasing," by renowned playwright Tomson Highway.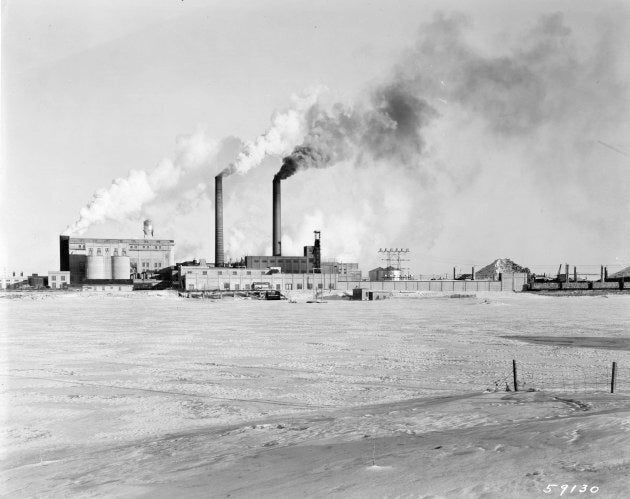 My travelling companion, Karen Shigeishi, had last been there 35 years ago. She had arrived in 1980 as a newly minted, University of Toronto-trained chemical engineer. Her employer was Kimberly-Clark, the mammoth paper products company who operated a pulp and paper mill, Spruce Falls, in partnership with the New York Times.
At that time, the mill employed over 3,000 workers. The town had more than 12,000 inhabitants. By any measure, the place was prosperous, with a hospital, schools and full municipal services, all part of a modern planned community.
But then things began to unravel. In 1983 the mill stopped producing consumer products like tissue and toilet paper.
Then, in 1989, came a recession. Newsprint prices declined. Faced with the need to modernize the mill's paper-making equipment and install enhanced pollution controls, in 1990 Kimberly-Clark announced they wanted out. If they could sell the power station to Ontario Hydro, they said, they would turn over the plant to employees and just walk away.
And that, in 1991, is what happened. After significant downsizing and investment, the operation was acquired in 1997 by Quebec-based Tembec, which itself had started as an employee-owned entity prior to becoming a publicly traded company.
Today, the mill has approximately 300 employees and Kapuskasing has about 8,200 residents.
We were given a tour of the facilities. According to Karen, the good news is that the air quality has improved. "On occasion we used to don gas masks if there was a spill or a sulphur gas release," she recalled. "When they closed the sulfide mill (used for pulping) at least that hazard went away."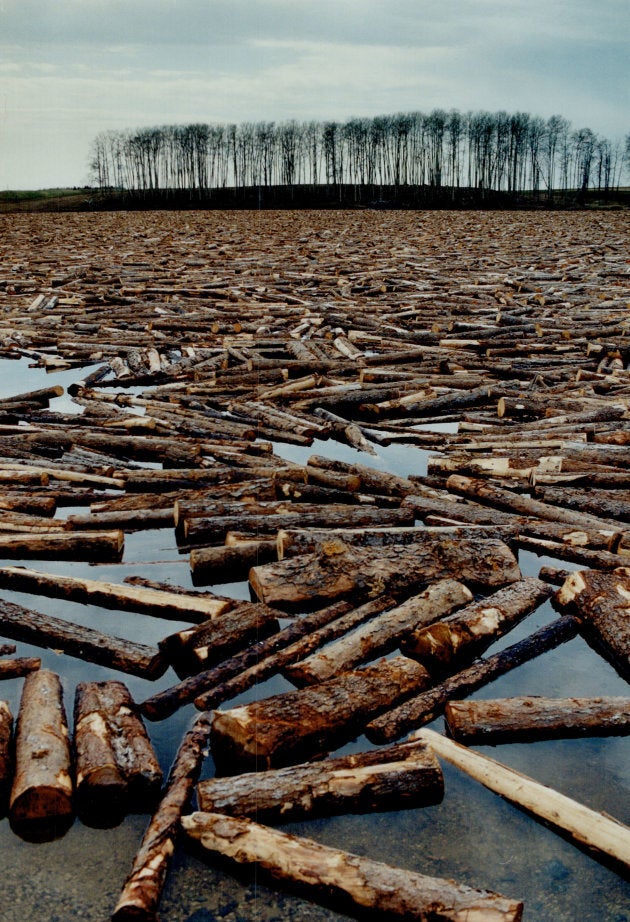 In reality, touring the mill was a bit like boarding a ghost ship. Newsprint is still being produced on giant rollers, but you could fire a cannon in the place without fear of actually hitting an employee. Nevertheless, our guide spoke with pride on the topic of the mill's survival — and its continued profitability.
People in town also expressed a certain pride, but it was pride mixed with anxiety. After a period of scaled-back stability with Tembec, it was announced earlier this year that a Florida-based firm, Rayonier AM, was acquiring Tembec and all of its assets, including Spruce Falls.
The press release announcing the deal (which, while recently ratified by shareholders, still must obtain final regulatory approval) contained very reassuring language about synergy and future investment. It spoke of foreign exchange advantages and easier access to the U.S. for the lumber products from the sawmill operation. It promised no immediate change.
Hopefully all of that will turn out to be true.
But the reality is that Kapuskasing and many other resource-based communities in Canada's north face a very uncertain future. Young people are leaving. One regional staple — forest products — is fading because harvested forests, when re-planted, recover much more slowly than those in the U.S. southeast.
Other sectors, including mining, show no greater promise. One possible exception is the long promised "Ring of Fire" chromite mining project, hailed (and sometimes condemned) as "Ontario's Oil Sands" for its potential economic impact, may now go forward as the province has approved establishing road access.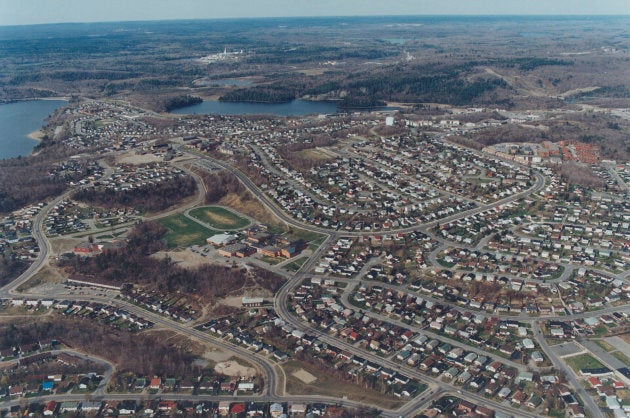 A few northern communities, like Elliot Lake, Ont., have re-purposed themselves. Initially developed around uranium mining, Elliot Lake, located north of Lake Huron about halfway between Sudbury and Ste. St. Marie, has for years run a successful campaign to lure pensioners away from the expense and congestion of Toronto to retire.
But that type of re-purposing can only go so far. For example, many grandparents have grandchildren. Being a day away is not the same as being across town (even if it seems so on the 401 sometimes).
As many of these northern communities decline, it is important to keep in mind the significant Indigenous population in the surrounding areas. Many worked at the plants or mills; or cut timber in the bush; or organized recreational activities for visitors.
Charlie Angus, the NDP MP from Cobalt, Ont., has been perhaps been the most vocal and articulate spokesperson for the north, including its Indigenous inhabitants. But Angus recently was defeated in his attempt to become the leader of the NDP. It remains to be seen if the winner, Jagmeet Singh, will share Angus' passion on the subject.
At the moment, no one seems to have an answer to this question: Do we develop a strategy for the communities of the north, or simply let them away fade due to benign neglect? The 8,500 people in Kapuskasing — and thousands of others north of the 45 parallel — suspect the answer will be the latter. Even Dry Lips may not be interested in moving to Kapuskasing.
(Disclosure: Robert Waite married Karen Shigeishi 29 years ago and she is now Karen Shigeishi-Waite. They live in Ottawa.)
Follow HuffPost Canada Blogs on Facebook