Mercy Osagie ended her kids' first day of school lying on her couch in tears. The 38-year-old who moved to Toronto from Nigeria 13 years ago is still waiting for a Permanent Resident Card, but that night her cheeks were wet with a different worry: back-to-school expenses had left her with only $400 for September.
Since the single mom's only source of income is $2,800 each month from the Ontario Disability Support Program (ODSP), Osagie will have to cut off her Internet for September. She will have to feed her four-, nine- and 12-year-old pasta this month instead of the goat stews that keep them healthy.
While many students view the back-to-school season as a chance to show off new kicks and gel pens, for some children it's a reminder of the chaos poverty creates at home. And too many are being reminded.
Many low-income children are at a learning disadvantage before kindergarten starts. They often don't know as many words and haven't had as many experiences, such as swimming classes and family vacations, as their more affluent classmates. On this front, full-day kindergarten is an equalizer. It gives poor students more time to learn and play instead of sitting at home in front of a T.V. It gives their parents -- or parent -- more time to work. Those extra hours are extremely important, since according to U.S. Census data, almost half of children raised by single moms live in poverty.
For Osagie, who is HIV-positive and suffers from high blood pressure and arthritis, having her youngest in full-day kindergarten gives her more time to rest and go to appointments with her doctor and immigration officer. But the program is by no means a child poverty panacea. While classroom-based solutions can help (and a national childcare strategy would be invaluable), many low-income kids' problems stem from a lack of basic necessities at home.
Osagie doesn't want her children to be embarrassed at school. To buy them the shoes and knapsacks they want, she starts planning purchases in June so she can spread them out over several paycheques and have time to hunt for sales. "I don't want their friends to laugh at them and say 'your mom is this or that' or 'you can't afford this or that,'" she says. "I buy them stuff even if I can't afford to eat." But problems caused by poverty are like starfish limbs: If you eliminate one, another grows back in its place. If a child is well-dressed, he or she still often returns to an unemployed parent, worried about how to pay rent and feed empty stomachs. And it's those material deprivations that shape a child's behaviour in the classroom.
When the Canadian Council on Social Development (CCSD) asked Grade 4 and 5 students in North Bay what poverty was, they said: "feeling ashamed when my dad can't get a job," "pretending that you forgot your lunch," "being afraid to tell your Mom you need gym shoes," and "not getting to go on school trips." Poverty burdens children with complex feelings of inadequacy and taints their attitude toward learning.
They might be angry, unable to concentrate, disengaged or frequently absent. According to the journal Educational Leadership, the chronic stress these children endure "reduces attentional control, boosts impulsivity and impairs working memory." Poverty affects a child's brain. And a feeling of insecurity is passed on through generations.
The same paper found that low-income families give their children twice as many negative comments than positive ones (middle-class children received three times as much positive feedback). They internalize that feedback and adopt their parents' attitude toward school. Research by an Indiana University sociologist revealed that poor children ask teachers fewer questions because their parents see challenging academic authority as disrespectful. In contrast, middle-class parents encourage their kids to engage and negotiate with teachers.
In the end, there is only so much the school system can do about child poverty. Children will only come to the classroom feeling confident if they return to stable homes. Without greater investment in affordable housing, higher minimum wage, a national child-care strategy and more subsidies like the Ontario Child Benefit, low-income parents will always struggle to support their kids. And every September, Osagie will have to explain to her children why she's choosing between groceries and running shoes.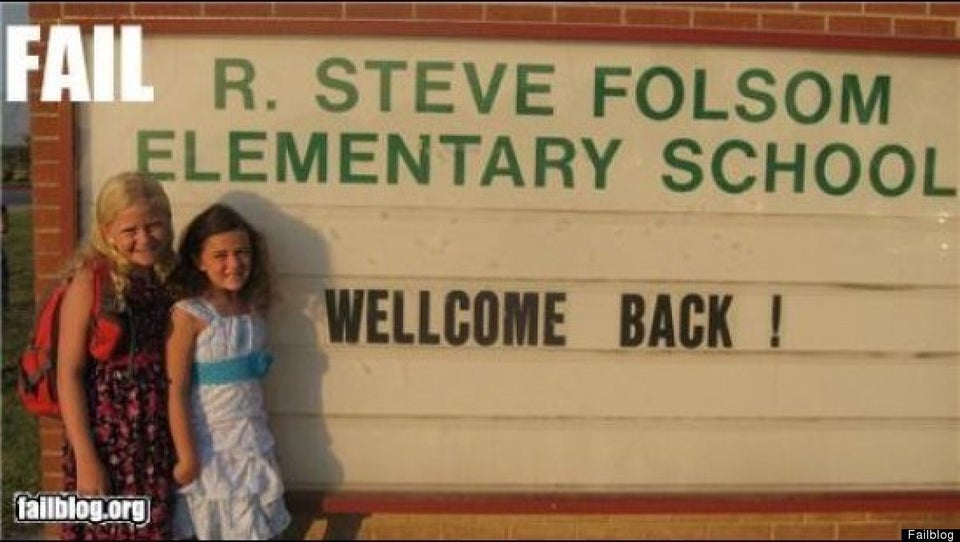 Back To School FAILS