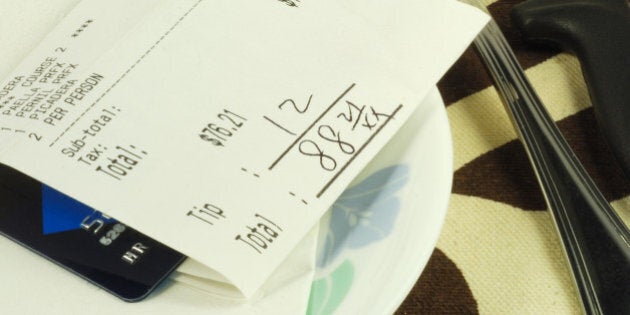 A B.C. restaurant may become the first in Canada to ban tipping, which the owner calls a "broken system."
David Jones plans to pay his staff at Smoke and Water a living wage instead of depending on tips, reported The Times Colonist. The restaurant is slated to open in June at the Pacific Shores Resort & Spa in Parksville, on the east coast of Vancouver Island.
Instead of customers calculating a percentage of their bill for a gratuity, menu prices have been increased by about 18 per cent to compensate the 48 staff members, said the newspaper. That comes out to $20 to $24 per hour for servers and $16 to $18 per hour for kitchen workers.
"I couldn't believe no one else in Canada is doing this," Jones told The Globe and Mail. "What we have right now is a broken system."
If customers do leave tips at the barbecue and pizza restaurant, they will be given back. If that's not possible, the money will be donated to charity, according to Global.
Tipping is mainly a North American system, where servers often earn below minimum wage because they earn extra in gratuities. Restaurants in New York and California are beginning to forgo tips and charging customers more for menu items in order to pay staff higher wages.
"I think we will see this gaining traction," Michael von Massow, an assistant professor of hospitality, food, and tourism management at the University of Guelph, told CBC News.
He pointed out that removing tipping may make for a more enjoyable meal: "I think a restaurant that doesn't require me to do that will be a more comfortable experience for me."
Von Massow also says the "no tipping" model can also bridge the gap between kitchen workers, who make three times less than wait staff.
A survey earlier this year found that the best tippers in Canada are in Ottawa, where they tip 76.7 per cent of the time and leave an average of 15.6 per cent.
Like this article? Follow our Facebook page

Or follow us on Twitter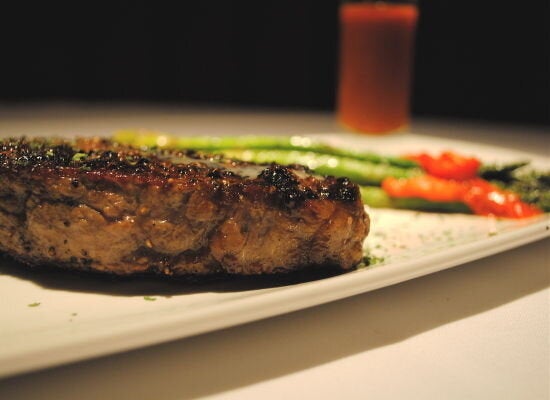 Tipping Practices Around The World