North Korea may have 22 athletes competing at the 2018 Winter Olympics in PyeongChang, but all eyes are on the country's 229-woman cheer squad.
The so-called "army of beauties" wear matching outfits and perform meticulously choreographed cheers when North Korean athletes compete.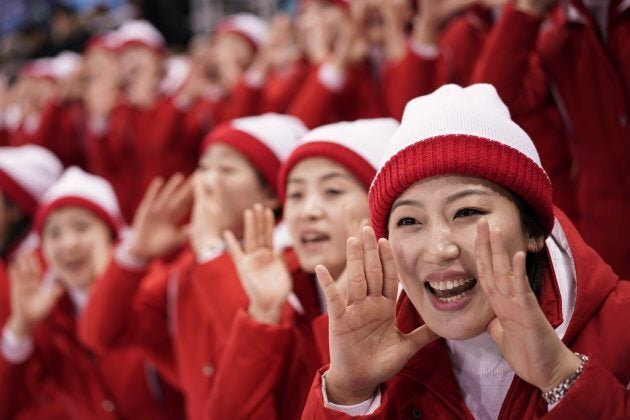 Their cheers are pretty standard, according to translators at The Washington Post. The women are singing traditional songs and chanting phrases like "go team" and "our home country, unite!"
But some onlookers think the "official government enthusiasm" is creepy.
In 2006, 21 cheerleaders were reportedly imprisoned for talking about what they saw at sporting events in South Korea. The women had promised to view the South as "enemy territory," a South Korean newspaper reported, citing unnamed defectors from the North.
With files from The Associated Press