A couple of Canadian icebreakers just reached the North Pole. Their next move was obvious.
The crew of CCGS Louis S. St-Laurent and the CCGS Terry Fox arrived at the North Pole Wednesday night and proceeded to play some hockey.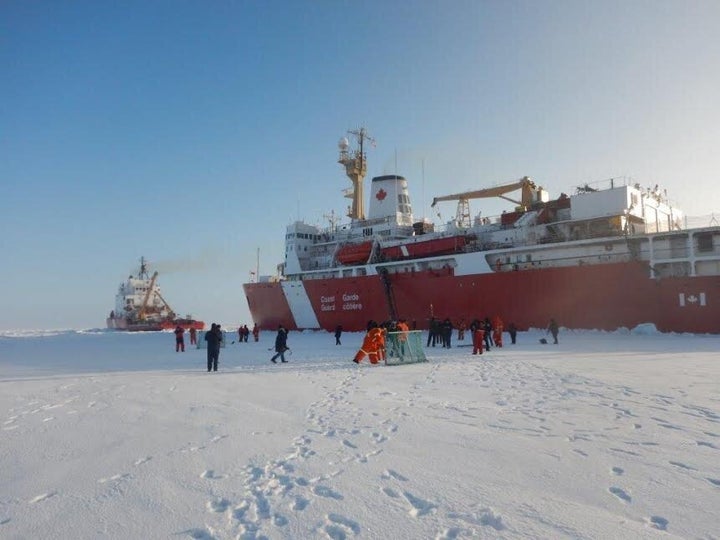 There was also an Ice Bucket Challenge.
The ships are on a scientific mission, but are also part of Canada's push to assert its sovereignty over the Arctic. During his Arctic tour last week Prime Minister Stephen Harper issued a warning about Russia's militarization of the region.
Time for a '72 Series rematch? On the Pole? Santa can be the ref.