The City of North Vancouver is set to become Canada's first to apply climate change warning labels to its gas pumps.
A bylaw that mandates the stickers was unanimously approved by city councillors Monday, after the non-profit organization Our Horizon brought the idea forward.
The group has lobbied for the signs to be mandatory at gas stations across the country, saying they're a cheap but effective way to raise awareness of climate change.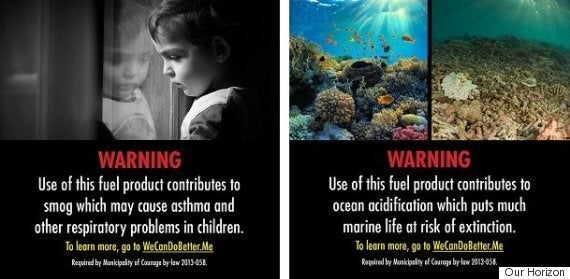 This is what the labels on North Vancouver gas pumps might look like. (Photo: Our Horizon)
Mayor Darrell Mussatto said climate change is an "issue of our time" that needs to be addressed, The Vancouver Sun reported.
"We want to make it mandatory to say fossil fuels contribute to climate change," he added.
Some, however, aren't as supportive of the labels, saying that they send a negative message to consumers.
"British Columbia is the only province in Canada that has mandatory pre-pay," Western Convenience Stores Association spokesman Andrew Klukas told Global News. "To have a negative image on that very valuable piece of real estate right around the pump, we would rather put something positive there."
Other cities in B.C. — like West Vancouver and Port Moody — have endorsed the stickers, according to News 1130.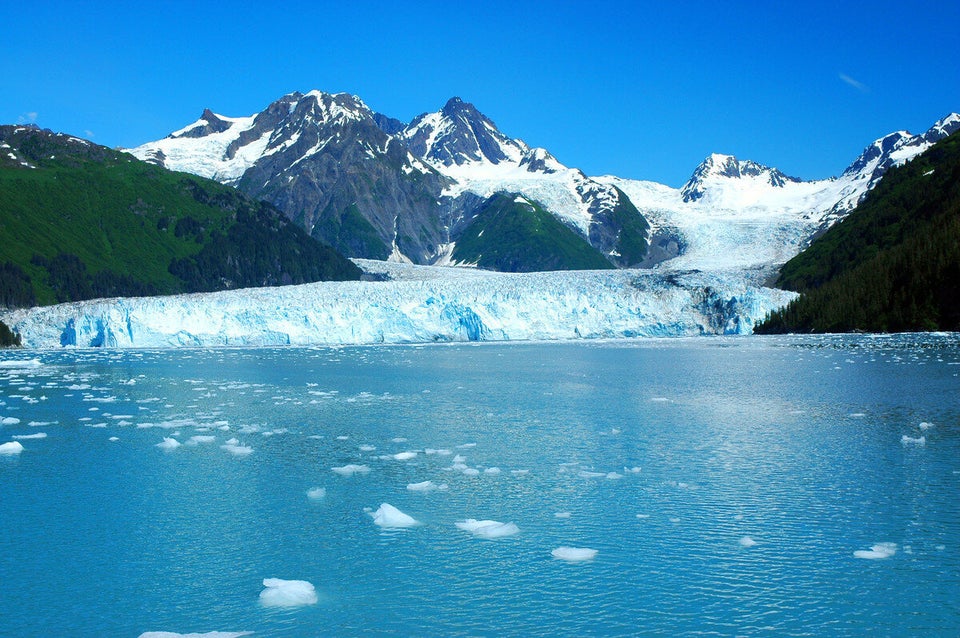 Climate Change: 10 Beautiful Places Under Threat
Popular in the Community