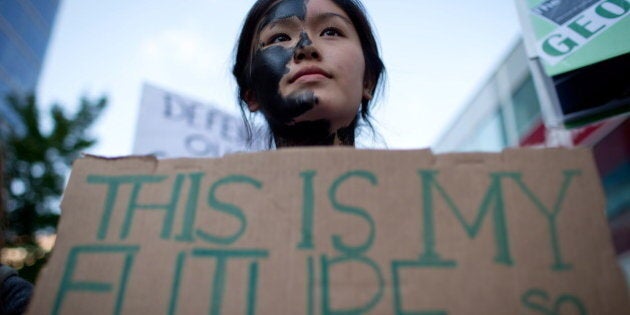 A new poll shows British Columbians and Albertans have wildly divergent views on the proposed Northern Gateway pipeline, though both sides agree on the economic benefits the project will bring. How they view the risks, however, is what sets the two apart.
The poll, conducted online by Insights West between June 17 and 21 and interviewing 647 British Columbians and 617 Albertans, found only 38 per cent of B.C. residents strongly or somewhat supported the pipeline. This contrasted sharply to the 65 per cent of Albertans who supported the project.
In addition to a gaping chasm between the two provinces, there were some regional variations in British Columbia. Support was just 37 per cent in Vancouver and only 28 per cent on Vancouver Island, but was 52 per cent in the rest of British Columbia. There were no similar regional variations in Alberta, however.
Opposition to the project stood at just 19 per cent in Alberta, but was 49 per cent in British Columbia, up slightly from a previous survey done by Insights West in November 2013. Opposition peaked on Vancouver Island at 66 per cent.
This split between the two provinces echoes a poll released earlier by Angus Reid Global, conducted on June 17-18. That survey found 38 per cent of British Columbians supported the federal government's decision to approve the project, while 40 per cent thought it was wrong. In Alberta, that split was 58 per cent for and just 18 per cent against.
Interestingly, the vast majority of British Columbians agreed the project would benefit the B.C. economy. Three-quarters said they strongly or somewhat agreed the pipeline would create new capital investment (85 per cent agreed in Alberta), 79 per cent said it would support economic growth (89 per cent in Alberta), and 80 per cent said it would create new jobs (88 per cent in Alberta).
Despite recognizing the benefits of the pipeline, British Columbians have great concerns about the risks, particularly the 83 per cent who strongly or somewhat agreed with concerns of a risk of an oil spill (66 per cent in Alberta). Just more than two-thirds agreed the project infringed upon the rights of communities living along the pipeline path, and 68 per cent agreed with concerns there would be an impact on First Nations communities. Only 35 per cent agreed First Nations would benefit from the project (55 per cent thought so in Alberta).
One major difference between B.C. and Alberta was the trust residents of each province had in Enbridge, the company behind the pipeline. Only 39 per cent of Albertans agreed with the concern of a lack of trust with Enbridge, but that increased to 66 per cent in B.C.
Even those in B.C. who support the project feel a plebiscite should be held on it, as 63 per cent of British Columbians thought that would be a good or very good idea, including a majority of residents in the 'rest of BC' where the project will go ahead. If such a plebiscite was held, however, those supporting the pipeline would probably lose, as 38 per cent of British Columbians said they would definitely or probably vote yes, while 48 per cent would vote no.
The pipeline remains a contentious issue. The project has supporters in British Columbia and overwhelming backing in Alberta, but a significant proportion of British Columbians oppose it. That this opposition stands firm despite wide agreement on the economic benefits suggest minds will not be easily changed.
Éric Grenier taps The Pulse of federal and regional politics for Huffington Post Canada readers every week. Grenier is the author of ThreeHundredEight.com, covering Canadian politics, polls and electoral projections.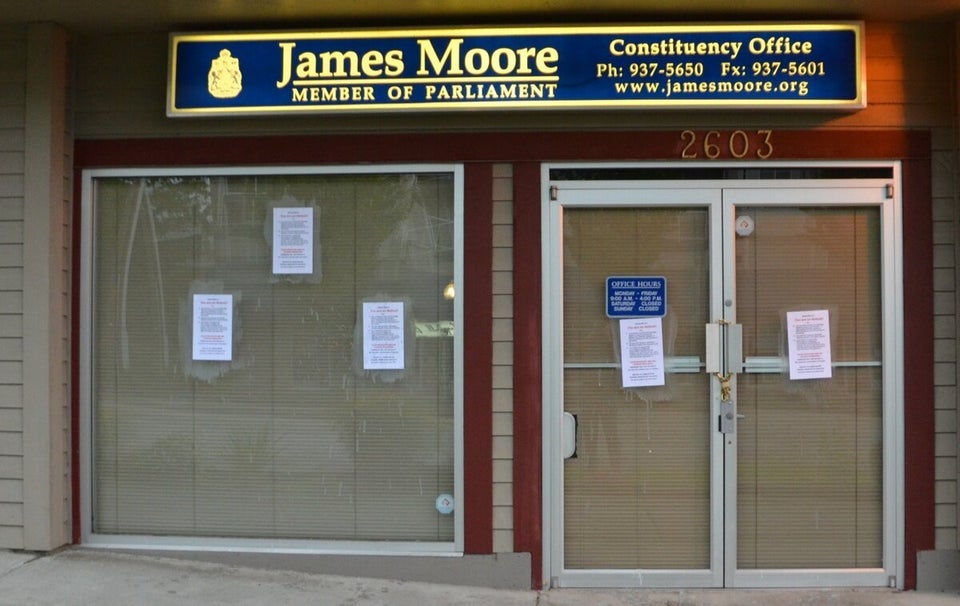 Enbridge Northern Gateway Pipeline Protest At MP Offices