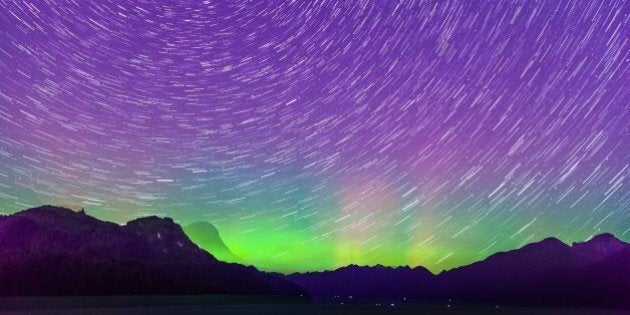 You don't often see the Northern Lights illuminating the sky over southwestern British Columbia, but one Surrey photographer caught some incredible shots near Pitt Meadows earlier this month.
Paulo Cabazal stood on the side of Pitt Lake in Grand Narrows Regional Park with a Canon 5T Mark 3 DSLR camera from 11 p.m. on Oct. 8 until 3 a.m. on Oct. 9 to capture the Aurora Borealis as it lit up the sky with green and purple.
Check out Paulo Cabazal's pictures of the northern lights: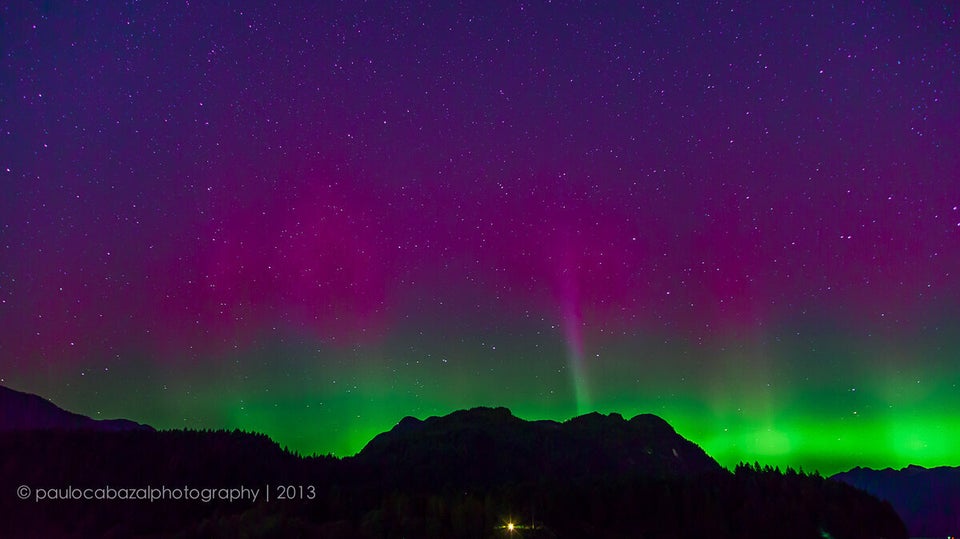 Northern Lights Over Pitt Meadows (Oct. 8 and 9, 2013)
"To the naked eye, I couldn't really see it, it's not really that luminous," he told The Huffington Post B.C. "But then if you capture it on the camera, you're going to get a major surprise."
Like this article? Follow our Facebook page

Or follow us on Twitter