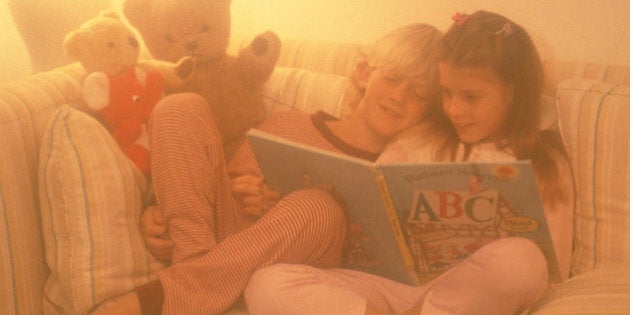 Take a quick trip down memory lane — or a quick browse through memory's book shelf — and pick out your favourite children's books. You might be pleasantly surprised by how many of them were written by canucks! Sure, we've all read Robert Munsch (and have no intention of ever stopping), but here are some other famous books you might not have known were by some great Canadians.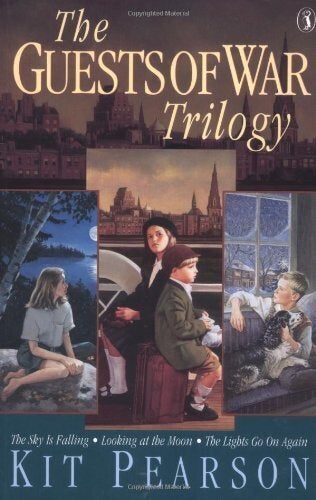 Northern Touch: Famous Children's Books You Didn't Know Were Canadian
Guests of War Trilogy by Kit Pearson
Kit Pearson's most famous series begins with protagonists Norah and Gavin Stoakes in England in 1940 amid fears of an invasion from Germany. One can easily gloss over these books as just another in the scope of World War II themed historical lit, but soon it becomes a portrait of confusion set against the bustling and lush backdrops Ontario has to offer. The two children are sent, along with — historically — a number of other British children to Canada for safety in case the Blitz became much larger and deadlier.
The series, initially released as standalone novels and then compiled as the Guests of War Trilogy, looks at the lives of the Stoakes children over the course of five years in Canada and, largely, the real struggles that children, the titular guests, felt when they were sent away.
The Secret World of Og by Pierre Berton
Pierre Berton's name is synonymous with Canadian writing. The chronicler of our times, Berton's scope is immense: he has published dozens of books ranging from historical narratives to popular culture and children's literature.
The Secret World of Og is an elementary school staple and a valuable part of any child's literary education. A stark contrast from the reality with which Berton normally is master of, this fantasy book follows four children (Penny, Peter, Patsy, Paul) through a secret entrance in their playhouse to the world of Og. It's a riveting and delightful jaunt through the caverns below and in the creative minds of kids.
Red is Best by Kathy Stinson
Every child has some kind of peculiarity about their winter attire: be it a certain hat, a particular pair of boots, or perhaps a favourite scarf. Kathy Stinson captures that kind of steadfast stubbornness and energy succinctly in Red is Best. Set in winter, how could this NOT be a depiction of a Canadian child?
(But in all honesty? Red is best.)
Jacob Two Two Meets the Hooded Fang by Mordecai Richler
Here is another fantastic example of a famous Canadian author dabbling in the realm of children's literature. Mordecai Richler leaves behind Montreal and his grey, drab, often self-deprecating narratives, for Jacob Two-Two Meets the Hooded Fang. The book is supposedly based on Richler's own son Jacob. The story follows a small boy who has to say everything twice and is caught in the grip of the Hooded Fang, the warden of a children's prison. The book became a part of a successful literature series and television show.
This Can't Be Happening at Macdonald Hall! By Gordon Korman
If anyone can capture the shenanigans of the youth, it is Gordon Korman. Some of the wildest school adventures by the most memorable characters happen in the pages of Korman's novel, This Can't Be Happening at Macdonald Hall! If any literary duo embodies trouble itself, it is mostly definitely Bruno Walton and Boots O'Neal — best friends and rabble-rousers extraordinaire.