Rhonda Miller was driving to work last week when she looked out her window and saw two dark figures running fast in the distance.
As her car caught up to the first four-legged animal, she took out her camera and started recording what she saw on that stretch of highway in Edzo, N.W.T.
"Oh my God," Miller said. They were two black wolves.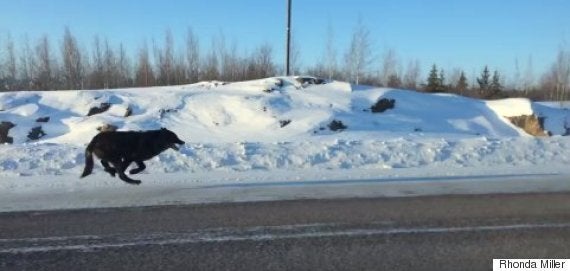 Being primarily nocturnal animals, the sight was an oddity.
Miller told CBC News people were stunned to hear her story, adding how it was "pretty inspiring" to witness the majesty and power of two wolves running with her own eyes.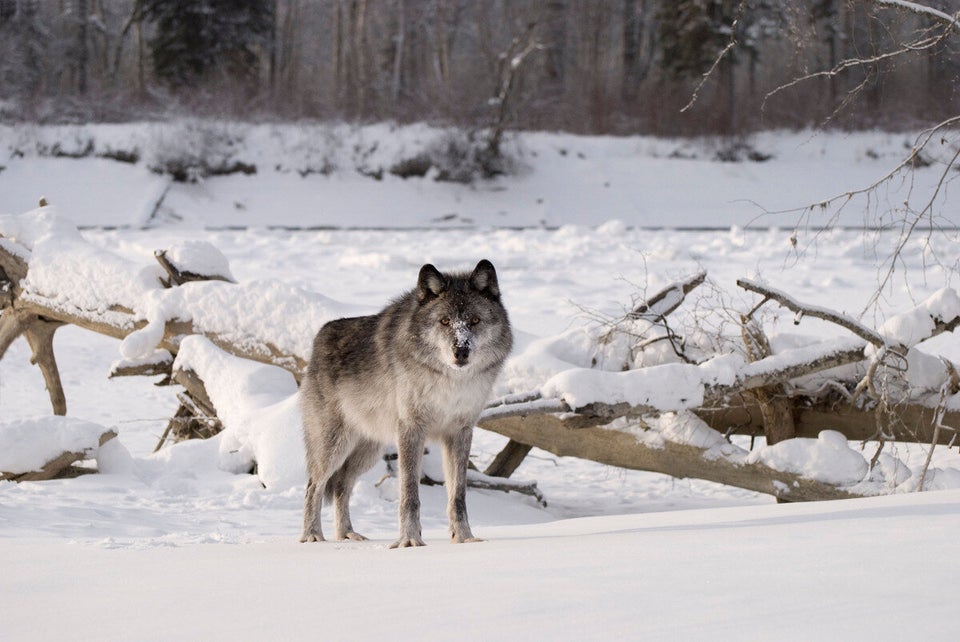 Wolves In Alberta
Popular in the Community