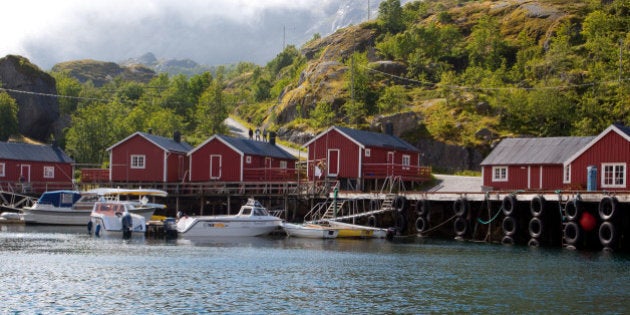 The ocean is what unites us as countries. It challenges us, makes our economies thrive and is a canary for climate change. Our shared Arctic is, overall, our common responsibility.
Last year, under the leadership of Secretary Kerry in Washington, the Our Ocean Action Plan was adopted. During the recent conference in Santiago, Chile (October 5-6, 2015), countries assessed how to take the action plan further.
Let us be clear that the threats facing oceans are have not diminished. Three examples deserve mention: unsustainable fisheries, microplastics and ocean acidification.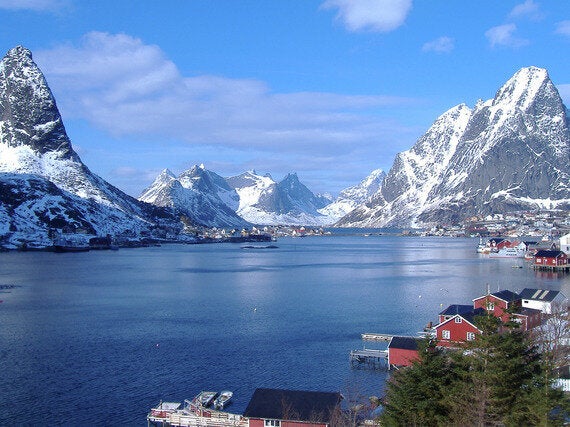 The Reinefjord outside Lofoten (photo credit: Andrea Giubelli - Visitnorway.com)
Unsustainable fisheries are still widespread.
For marine nations like Norway and Canada, thriving coastal communities, food security and exports are essential parts of sustainable fisheries. Illegal fisheries, on the other hand, can put this at stake. Through close cooperation on fishery controls Norway and Russia have been able to put a stop to this practice in the Barents Sea, but more needs to be done globally. Norway therefore welcomes the Global Initiative on Combating Illegal, Unreported and Unregulated (IUU) Fishing/ Sea Scout Initiative launched by the United States. This is an important step forward for the international efforts to combat IUU fishing.
The Food and Agriculture Organisation of the United Nation's Agreement on Port State Measures is potentially one of the most effective measures against illegal, unreported and unregulated fishing. Before it can enter into force, at least 25 countries must ratify the agreement, but so far only 14 countries have done so.
Norway wants to promote the policy of sustainable fisheries at three levels -- multilaterally, bilaterally and as a contributor to good science of the seas, marine research. We are, for example, building a completely new research vessel, a new Dr. Fridtjof Nansen, to be used exclusively in developing countries as part of the EAF Nansen Project, a FAO fisheries management programme which aims to support the implementation of the ecosystem approach in the management of marine fisheries.
The new vessel will be equipped with state-of-the-art technology and be ready by the end of 2016. Research on fish resources will still be a crucial part of its work. But it will also be equipped to have a much wider scope, including monitoring of the state of the marine ecosystems, biodiversity, acidification and impacts of climate change.
The Norwegian aquaculture industry constantly strives to reach new landmarks of environmental sustainability. Aquaculture now signifies more than 20 per cent of our export economy, and Norway is the biggest producer of farmed salmon in the world. A 2009 study by SINTEF concluded that the carbon footprint and energy use of Norwegian seafood products shows that sea-based food production is one tenth of the CO2 footprint of beef production (6.4 pounds compared to 66.1 for beef). Responsible harvesting of the wild fish used in salmon feed is an important key for the future of the industry, as well as scientific-based health programs.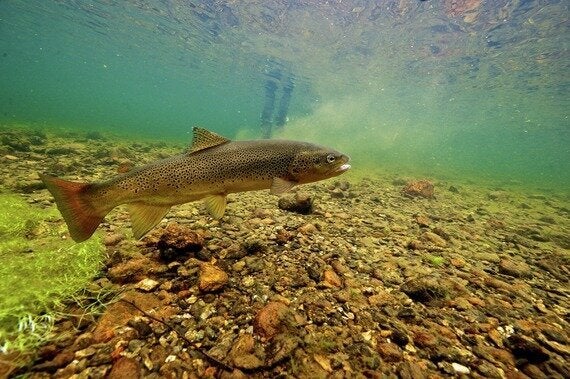 Fly fishing in Hemsila, Hemsedal (photo credit: Yngve Ask - Visitnorway.com)
Marine pollution, including microplastics, is of massive proportions.
The amount of plastic debris in the oceans is already colossal. This is broken down into smaller and smaller particles, ending up as microplastics, which persist in the environment. Microplastic particles can contain or absorb environmental toxins. The potential detrimental effects of microplastics to marine life and food webs are alarming.
At last year's Our Ocean conference in Washington, Norway committed itself to allocating $1 million USD to the United Nations Environmental Programme's study on the sources and impacts of microplastic pollution and measures to reduce it.. The results of the study will be published in May 2016 and the findings will provide a firm foundation for making concrete decisions on how to reduce the amount of plastic and microplastic pollution in our oceans.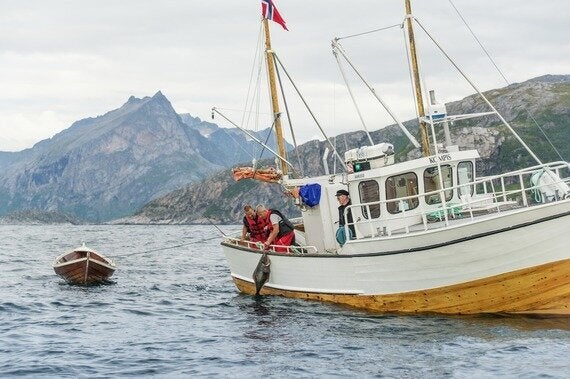 Fishing outside Tromsø (photo credit: visitnorway)
Global warming is putting entire marine ecosystems at risk -- ocean acidification is proof.
Norway is well on track with our climate goals. This year, we allocated more than $700 million USD to climate change mitigation and adaptation activities in developing countries. Our funding comprises support for renewable energy and energy efficiency, efforts to reduce deforestation and efforts to reduce short-lived climate pollutants, as well as other forms of assistance. Norway was one of 33 countries who made a pledge to the Green Climate Fund -- a sum of $248 million USD. The agreement has already been signed and the first tranche has already been disbursed.
Many nations have made important commitments prior to the United Nations Conference on Climate Change (COP 21) meeting in Paris. However, the reality remains unchanged: the sum of our national commitments so far will not be sufficient to reach the target. This underlines the need for strong provisions in the Paris agreement to ensure that commitments continue to be strengthened over time.
It is not without reason that Oceans - The Blue Future is the theme of this year's Transatlantic Science Week. TSW is a yearly event to spur and deepen the collaboration between Norway, Canada and the United States in research, innovation, policy and industry.
In 2015, TSW will be hosted in Boston during the first week of November (4-6). Scientists, policy makers, and industry representatives from the three countries will explore important themes including stewardship of the sea; oceans and human health; productive coasts; and seas. Other topics include bioprospecting and human influence on life in the oceans; new blue industries like offshore wind, deep-sea exploration and state-of-the-art of aquaculture will be presented. The sustainable use of the oceans, seas and marine resources ranks extremely high on the Norwegian foreign policy agenda.
As State Secretary Tone Skogen expressed during the Santiago Conference, we depend on the ecosystems of the world for our survival. With this in view it is vital to ensure that the oceans of the world are managed responsibly. We need partnerships, and we need goals. And we all have to do our part.