Alberta and Norway may be two similar-sized oil jurisdictions, but when it comes to their approach to how to run the industry, they couldn't be more different.
Case in point: Norway's sovereign wealth fund, which collects money from its offshore oil industry and invests it in stocks and bonds, reached US$1 trillion (C$1.22 trillion) in value on Tuesday.
"I don't think anyone expected the fund to ever reach one trillion dollars when the first transfer of oil revenue was made in May 1996," said Yngve Slyngstad, CEO of Norges Bank Management, which administers the fund.
"Reaching one trillion dollars is a milestone, and the growth in the fund's market value has been stunning."
Norway's fund amounts to US$192,000 (C$235,000) for every person in the country. Alberta's fund works out to C$4,150 per person in the province.
Though the two jurisdictions share similar-sized populations (5.2 million Norwegians to Alberta's 4.1 million) and similar-sized economies, they have taken radically different approaches to their oil industry.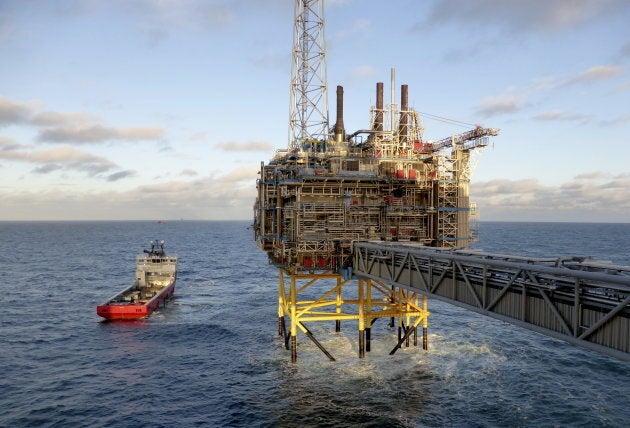 In Alberta, which has preferred the free-market approach, the emphasis has been on creating an attractive environment for energy companies to do business.
In Norway, oil is taxed at rates of up to 78 per cent, and the industry is dominated by the state-run Statoil. The country established its oil fund in the 1990s as a way of protecting the economy from fluctuations in the price of oil, and as a way of saving up for the day the oil runs dry.
Alberta's oil fund was established in 1976 under then-Premier Peter Lougheed, but the province stopped paying into it a decade later, amid ongoing economic problems in the 1980s.
Since then, the fund has become a source of revenue for the provincial government — income earned from the fund goes into government coffers. It has brought in $41.4 billion into provincial coffers over the years.
To a limited extent, Norway has started doing the same thing. With the collapse of oil prices since 2014, the country has for the first time dug into its oil fund to fill budget gaps.
Nevertheless, Norway's government has been running deficits for years. Its national debt is around US$130 billion (C$160 billion). Conservative politicians in the country have argued the government should use more of the fund to reduce deficits.
Though a provincial deficit can't be directly compared to a national deficit, Alberta's NDP government projected this spring the province's public debt will hit $45 billion this year.
Correction: An earlier version of this article erroneously referred to Alberta's public debt as its deficit. The error has been fixed.
Popular in the Community