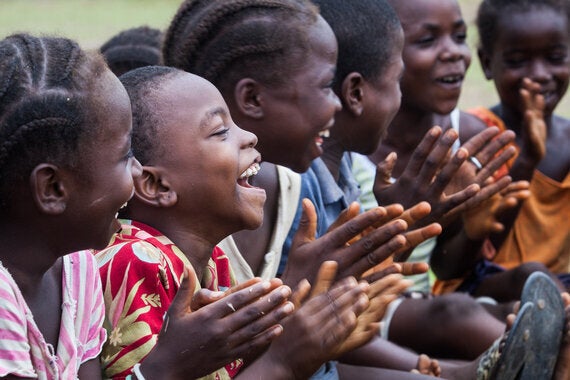 (Photo: Vincent Tremeau/Plan International)
As a Child Rights Advisor with Plan International Canada, I'm too often reminded that the commercial sexual exploitation of children is a grim reality in many parts of the world. It can arise in, or as a result of, a variety of contexts -- emergencies, disasters, poverty, and any other situation where there is an imbalance of power or resources. Unfortunately, as a recent study by ECPAT International demonstrates, this issue is not confined to other countries and continents; it's happening right here at home.
Child-sex tourism is a particular kind of commercial sexual exploitation of children, interrelated with prostitution, pornography and human trafficking for sexual purposes. It occurs when someone travels to a place and, while there, sexually abuses a local child or young person. It becomes "commercial" when the exploitation involves a transaction, including the exchange of cash, food, clothing or any other perceived advantage.
Child-sex tourism, like any other industry, exists as a result of demand.
A wide range of people may profit from the sexual exploitation of a child, including parents, family members, community members, friends, peers, teachers, businesses (especially bars, restaurants, hotels, motels, roadside rest areas, taxis, bus and railroad stations, airports, travel agencies and cruise ships) -- or even the local economy as a whole.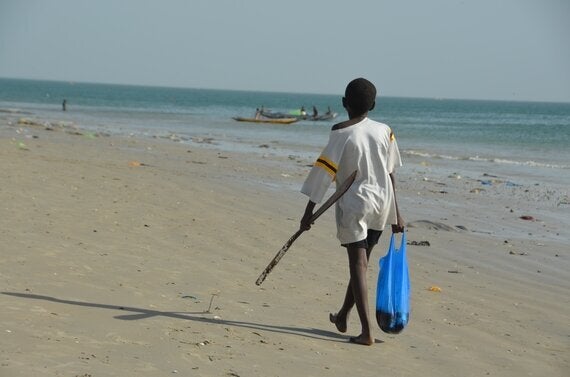 Many beaches around the world are considered "hot spots" for child-sex tourism.
(Photo: Unni Krishnan/Plan International)
Tourism has seen extraordinary growth over the past 20 years, with the number of international tourist arrivals rising from 527 million in 1995 to 1,135 million globally by 2014. Canada and the United States have long been considered source countries for offenders, but they are also, increasingly, destinations. Neither country maintains reliable data on this issue, but according to the ECPAT report, there are signs that children are becoming involved at a younger age and that some engage in commercial sex for survival, with indigenous children at particular risk.
Child-sex tourism, like any other industry, exists as a result of demand. Our vast global tourism infrastructure is being exploited by traffickers hoping to meet the demand of business travelers and transient workers. As a society, we often try to exempt ourselves from these issues, choosing to believe that these crimes don't happen in Canada, or that the perpetrators are easily-identifiable deviants. The reality is that child-sex tourism is generally a crime of opportunity. The fact that more people are on the move and more countries are competing for travel and tourism dollars creates increased opportunities and rewards for offenders to exploit children. Unfortunately, regulations and laws to protect children from the child-sex tourism are lagging behind.
Without real measures to ensure their protection, children are left vulnerable and at risk. Laws to deal with child-sex tourism have never been strong enough to properly prosecute or track perpetrators at a domestic level, let alone across borders. In Canada, weaknesses include the relative ease with which registered offenders can leave the country and the lack of information sharing between law enforcement and border authorities. The Tougher Penalties for Child Predators Act received Royal Assent last year and is meant to close some of these gaps. The use of extraterritorial jurisdiction has also been an important means of charging offenders. However, overall Canada's extraterritorial laws remain underused, with only seven successful prosecutions so far.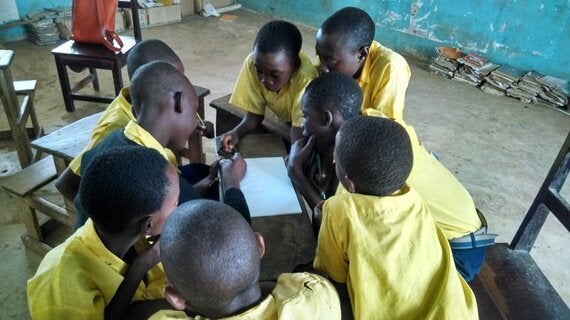 Children collaborate on a child rights exercise at their school in Kenya.
(Photo: Ivette Fonseca/Plan International)
Plan International has a great deal of experience working with children to ensure that they are safe and protected. Just this week, in collaboration with our sector colleagues, we released "25 Years of Fighting the Sale and Sexual Exploitation of Children: Addressing New Challenges," a United Nations Special Rapporteur on the Sale of Children, Child Prostitution and Child Pornography, which includes a child-friendly booklet to help children to speak out against abuse. In our work, we have found that education is one of the most successful ways to change behaviours and discourage abuse. For instance, our programs in Kenya's coastal communities exemplify the many ways education can serve as a vital tool to fight against the sexual exploitation of children.
Once we collectively acknowledge the issue, there are immediate solutions.
Kenya's beaches were identified as a hot-spot for child-sex tourism. To tackle the issue, a multi-pronged approach was implemented. Beach Management Committees (BMCs), made up of small business owners on and near the beach, were educated about the issue, and of their responsibility to prevent, detect and report incidents. The County Tourist Police Officer has commended Plan International and the BMC for the initiative and called upon the beach operators to work closely with the police, the Department of Children's Services and other stakeholders to protect children establishing beaches free of child-sex tourism. Teachers and students were armed with information about child rights and were empowered with rigorous reporting mechanisms.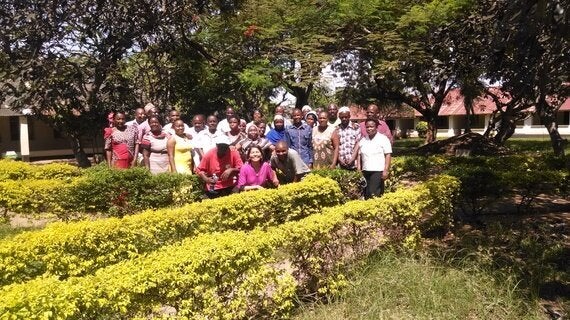 Volunteer children's officers in Kenya with Plan International Canada Child Rights Advisor Ivette Fonseca (centre). These community-based volunteers are responsible for detecting and reporting child protection issues in coordination with child protection institutions.
(Photo: Ivette Fonseca/Plan International)
This approach can work here too, and by reading this article, you're already starting to work on the solution. One of the major issues Canada faces in combating this crime is our willful ignorance that it is taking place. Once we collectively acknowledge the issue, there are immediate solutions.
Firstly, we can call on the Canadian government to endorse the Code of Conduct for the Protection of Children from Sexual Exploitation in Travel and Tourism ("the Code"). The government's endorsement would, in turn, encourage Canadian businesses to adopt the Code, spreading awareness of their responsibility to children. The Code has already been successfully implemented elsewhere, as in Costa Rica, where a bilateral project funded by the Canadian government and implemented by the International Bureau for Children's Rights (IBCR) and Paniamor, a local NGO, has used it to raise awareness about child-sex tourism and empower communities to better protect themselves.
Secondly, we must continue to increase the private sector's involvement and foster cross-sectoral partnerships pushing for more effective laws, stronger enforcement, the end of impunity for offenders, and, most importantly, better protection of children.
Beyond these measures, we must ensure that our social structures are capable of responding to the needs of our population's most vulnerable -- especially children. We can achieve this by educating children about their right to bodily autonomy and safety, no strings attached; by ensuring that teachers are prepared to recognize and respond to signs of child sexual exploitation; and finally by ensuring that our justice system is attuned to the unique needs of victims, from front-line police officers, to forensic investigators, to judges.
Ignorance is not an excuse, and inaction is not an option -- it's our collective responsibility to ensure that Canada's children have the opportunity to grow up safe and secure.
Ivette Fonseca is a Child Rights Advisor with Plan International Canada.
Follow HuffPost Canada Blogs on Facebook