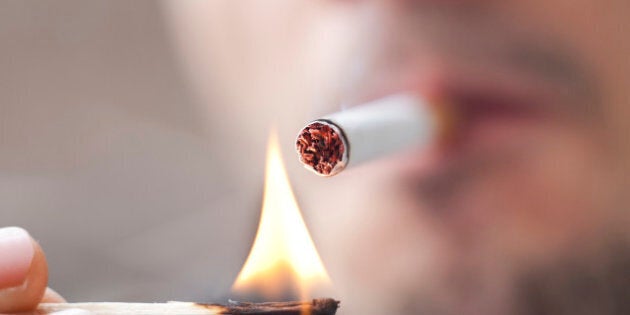 An Ottawa-based tech company has courted attention and controversy with a policy not to hire smokers.
Momentous Corp., which owns brands including mail-order movie rental company Zip.ca, says it has a strict policy not to hire smokers. That means not only are employees not allowed to take smoke breaks, they aren't allowed to smoke on their own time, either.
Hall said the practice has slashed the costs of the company's health care benefits and increased productivity.
But it's the no-smokers policy that is attracting attention, because it's part of a trend that has been growing in North America, particularly in the United States where numerous companies and even some municipal governments have instituted such a policy.
Many critics, including some anti-smoking activists, argue the approach is wrongheaded.
"Somewhere between two thirds and three quarters of smokers, at any given time, want to quit smoking and they need help, they don't need to be penalized," Melodie Tilson of the Non Smokers' Rights Association told CTV.
The policy "results in a failure to care for people, places an additional burden on already-disadvantaged populations, and preempts interventions that more effectively promote smoking cessation," states the NEJM study mentioned above.
The study most strongly opposed the implementation of such policies in hospitals, which certainly appears to be a trend in the U.S., calling it "paradoxical" for a place of healing to refuse to employ people suffering from an addiction.
Backers of the trend say that, besides saving money on health costs and increasing productivity, policies like these move society as a whole in the right direction.
"We have to make it uncool to smoke ... [I]t is a huge economic drain and a quality drain on the workforce as well," TV health guru Dr. Mehmet Oz told CTV.