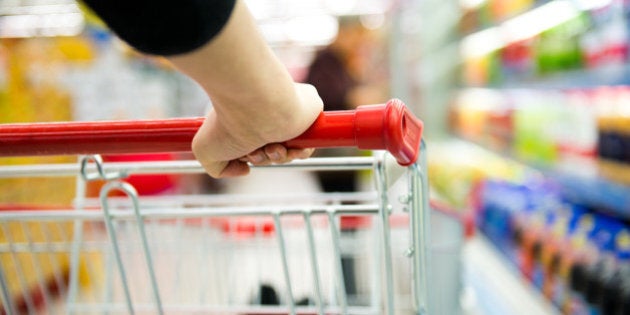 As a Retail Dietitian for the last five years, I am so disappointed that our services could be so misconstrued and mistakenly represented. Especially as someone who is an advocate for more retail RDs in stores across the country and is so proud of our ability to improve the health of Canadians.
The number one goal of our Nutrition Department is to improve the health of our customers, employees and community through pragmatic, evidence-based, holistic food and nutrition recommendations. The department we represent the most is Produce because there are no marketing dollars behind fruits and vegetables and we know that less than half of the population even meets the minimum recommended servings. When people are bombarded on a daily basis with hundreds of food messages and marketing for less than healthy choices, someone needs to step up and promote fruits and veggies. We find that people aren't consuming enough because either they don't know how simple it can be to cook good, close-to-nature, healthy food or they are scared to buy produce and throw it away. We show you how to shop to minimize food waste and how to store it at home to keep it from ending up in the compost.
Have you tried raw asparagus? We let you taste it in a simple demonstration to show you how delicious it is when it's just come into season. Do you know how to cook whole grains now that you're a newly diagnosed celiac? We talk you through it and ease your mind during a health crisis. Do you eat enough legumes to keep colon cancer and heart disease at bay? Here are some recipes to make them delicious so the whole family will try them. Are you including fermented foods like kefir, in your diet to optimize your immune system? You know your grandmother would have! We help you get back to eating more like we did before the industrial food revolution.
The writer of the Globe article suggests that grocers merchandise foods according to recipes, and considers that a useful service. Well, where would that recipe come from? The back of a packaged food with no consideration or knowledge on whether it's healthy? Retail dietitians create or find recipes that have been vetted to ensure they are good for you and easy to prepare. We not only give them as handouts, but display the food for ease and even demo it so you can taste how delicious healthy food can be. This benefits our employees too as in the grocery industry, many of them are younger and are just learning how to shop and cook for themselves.
One of the best places for dietitians is in the grocery store rather than when you might traditionally meet one in a hospital after a heart attack or a diagnosis of diabetes. Prevention is the key to our chronic disease and obesity crisis and we're the ones on the ground trying to clear up the confusing messages in the Media! We don't fall for fads, but we are willing to meet you where you are if you want to try out a new diet like Paleo or low FODMAP -- we just make sure you do it in a way that doesn't compromise your health.
We are also experts in how our foods are grown and produced, so if you want to know where your eggs come from and you don't have the opportunity to visit the farm, we do that for you and can tell you in detail what the conditions are like. We can help you understand the terms grass-fed, free-range and the ins and out of our food certification systems. We talk to food manufacturers and find out where they source their ingredients and what is in their packaging.
Never learned how to cook while growing up? We offer cooking classes on such simple basic tasks as how to break apart a chicken so you don't have to rely on shrink-wrapped boneless skinless cuts and can deal with a whole bird -- a much more affordable option. The cost of food is another focus of retail dietitians. We teach how to shop the sales, the bulk department and seasonally rather than buying an $8 bell pepper just because it's part of your routine.
But we certainly don't hover around monitoring our customers like "helicopter parents" when they put the pop and chips in their cart. Our message is one of moderation and acceptance -- not preaching, but counseling when and if you need us. As someone who had a doula during the birth of both of my children and benefited immensely from the emotional and practical support they can provide (because they have loads of experience, passion and expertise), I don't necessarily mind being equated with that profession of loving, caring and helpful individuals. I didn't have to have a doula, nor does anyone have to use a grocery store dietitian, but it can make life easier when there are knowledgeable people you can rely on. Retail dietitians are most often a free service for those in need and believe me, there is a lot of need in North America!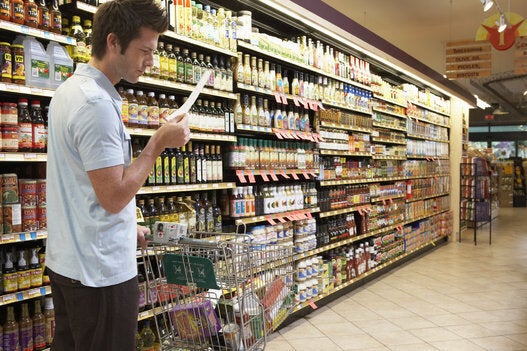 Nutrition Experts' Shopping Tips