Talk about tapping into a party's "Wild Side."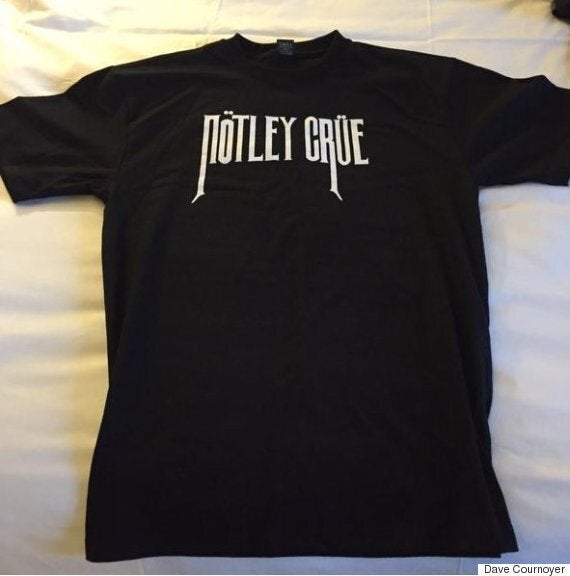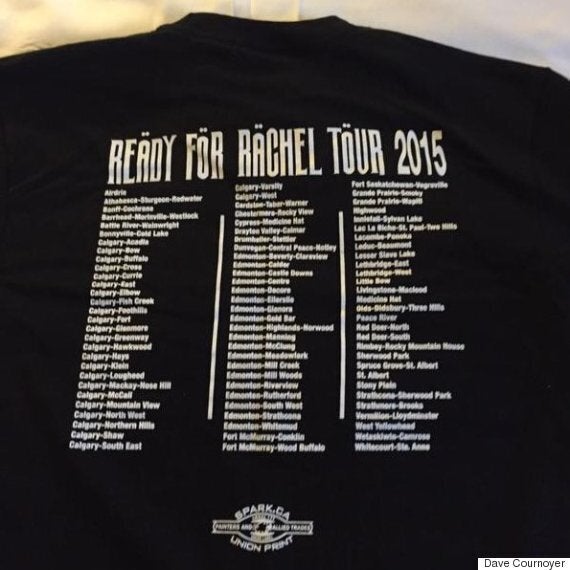 For those who don't know how to rock, the shirt is a play on the metal band Mötley Crüe, replacing its first name with the surname of NDP leader Rachel Notley.
The back of the shirt, meanwhile, shows all of the province's ridings.
It was designed by Olav Rokne, communications director for the Alberta Federation of Labour, after he saw Calgary Sun columnist Ian Robinson joke about the NDP's "Notley Crew" on Facebook.
Rokne soon put together a design in Adobe Illustrator, and about a dozen friends said they wanted it on shirts.
But demand soon grew. Rokne produced 24 of the shirts, and everyone who bought one donated $20 to the NDP's campaign in Edmonton-Beverly-Clearview.
"I didn't run it past anybody, I didn't pitch the idea to anybody," he told The Huffington Post Alberta. "It was something done for my friends and I was really surprised at the response."
NDP incumbent Deron Bilous is facing off against the PCs' Tony Caterina and the Wildrose Alliance Party's Stephanie Diacon in the riding, where polls indicate he has a commanding lead.
Rokne has since had requests for the shirts from various NDP party offices.
One thing's for sure: Notley herself is a fan, as she and her husband both have "Nötley Crüe" shirts.
It's not the first time that such a clever campaign shirt has emerged in an Alberta election.
The 2001 election saw a "Raj Against the Machine" shirt, referencing then-NDP leader Raj Pannu.
Alberta politics writer Dave Cournoyer also noted an "I'm Supportin' Morton" shirt, referencing former PC leadership contender Ted Morton, on Twitter.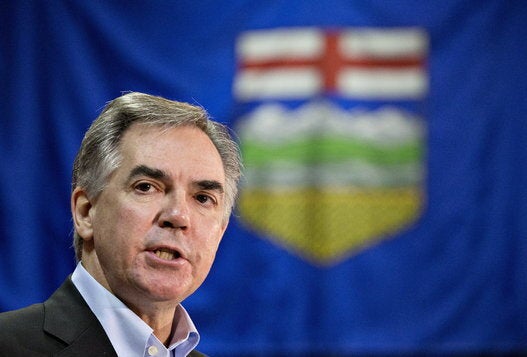 Alberta Election 2015 In Photos