Trigger warning for graphic violence.
A startling new video campaign by YWCA Canada asks why we're treating violence against women lightly in our popular culture.
Called #NOTokay, the social media campaign by the women's organization targets TV series, video games and music videos and their representations of assault.
One of the videos mashes up various clips from "Family Guy," showing main character Peter beating up women, including his wife. While each video may seem like art or a joke to some, the campaign points out real statistics that are anything but funny.
"We believe we live in a culture that teaches girls how not to get raped, instead of teaching boys not to rape," YWCA notes. "Belittling, sexualizing, and attacking women online, on TV or anywhere else is not OK."
The campaign also features a Kanye West music video called "Monster," where he holds a decapitated female's head, and scenes from various video games showing men beating up and assaulting women.
Take a look at the videos above and let us know, does it make you think twice about the media you consume?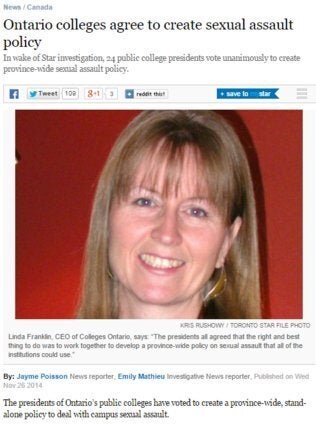 Violence Against Women In The News