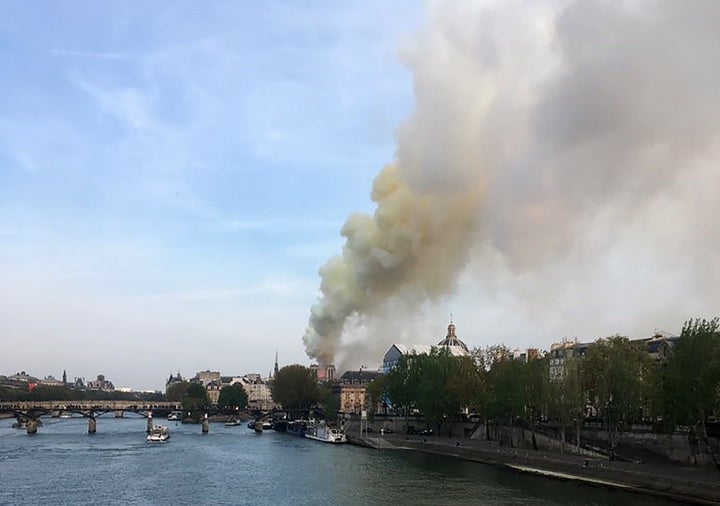 Authorities are responding to a massive fire at Paris' Notre Dame cathedral, where video posted to social media shows the historic monument appearing nearly engulfed in smoke and flames.
Firefighters responded to the scene around 7 p.m. local time on Monday, Le Monde reported.
The gravity of the fire is still to be determined, but firefighters told the local news outlet that the blaze was in the cathedral's attic.
The fire is "potentially linked" to renovation work in the building, firefighters told Agence France-Presse.
Paris' Mayor Anne Hidalgo shared photos of the fire on Twitter and urged the public to keep a safe distance.
This is a developing story. Check back for updates.