As the names emerge of the 23 known victims killed in Sunday's deadly attacks in Nova Scotia, and the death toll expected to rise, grieving Nova Scotians and other Canadians are pouring their hearts into tributes honouring those lost in the nation's worst mass shooting.
Stirring shows of support so far have included a line of Upper Tantallon, N.S., residents giving love to their local RCMP officers, who are reeling from the death of Const. Heidi Stevenson; a pilot flying in the shape of a heart around the shaken Portapique, N.S. community, where many of the deaths occurred; countless social media posts; and nation-wide, there are plans for a virtual vigil endorsed by Prime Minister Justin Trudeau.
Many have taken to using the hashtag #NovaScotiaStrong or #NSStrong to express their solidarity with the province. And amid the outpouring of grief, a common symbol has emerged to unite Canadians: Nova Scotia's blue and green tartan, a regional pattern with deep historical roots, is being worn with pride by people across the nation and around the world.
Australian-based surgeon Dr Eric Levi lived and studied at Dalhousie University. One of the first to wear tartan as a tribute, the health specialist told HuffPost Canada that he wanted to show love to the province he once called home.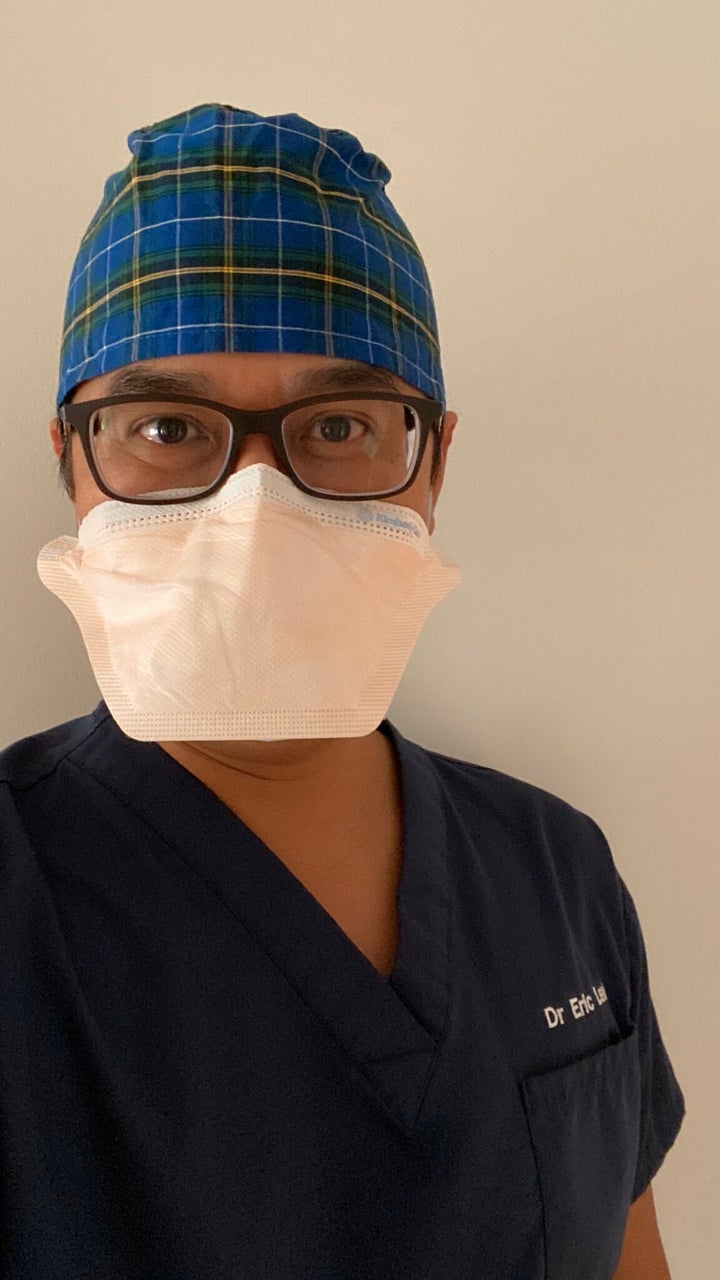 "Having lived there, I know that Nova Scotians are a close-knit, strong community that will pull through this," he said. "Whatever I can do to show support from the other side of this planet."
Local business owner Miriah Kearney also wore tartan. The founder of N.S.-based My HOME Apparel, which made shirts based off the provincial premier's catchy "Stay the blazes home" line, pledged that she would donate $10,000 to the victims' families in lieu of designing a #NovaScotiaStrong or #NSStrong shirt.
One Nova Scotia resident shared how her tartan blanket has given her solace during these troubling times.
"Warm and comforting. Appropriate because that's how we are as Nova Scotians. Don't forget that," she tweeted. "We will get through this with the same spirit that we always show to others."
Ottawa's CFL football team made a powerful statement about the pattern.
"Today our plaid is Nova Scotia tartan. Our colours are blue and white," tweeted the Ottawa Redblacks.
The province's chief medical officer of health Dr. Robert Strang wore a tartan tie in a silent, but meaningful tribute during his COVID-19 update on Monday. Nova Scotia premier Stephen McNeil sported a tartan pocket square beside him and called on Nova Scotians to mourn while following social distancing.
″A Nova Scotian tartan scarf, tie it around a tree," he suggested as an alternative to physically gathering during the press conference. "Or if you don't have tartan, the suggestion is a blue ribbon. You can even put that on your window or on your balcony."
Some are using tartan scarves and fabrics to drape their porches as a visible sign of comfort to the province, as well as using window stickers to spread hope.
"Our tartan is up and our lights are on here ... our [hearts] are there with you all and the friends and family impacted," she wrote on Facebook.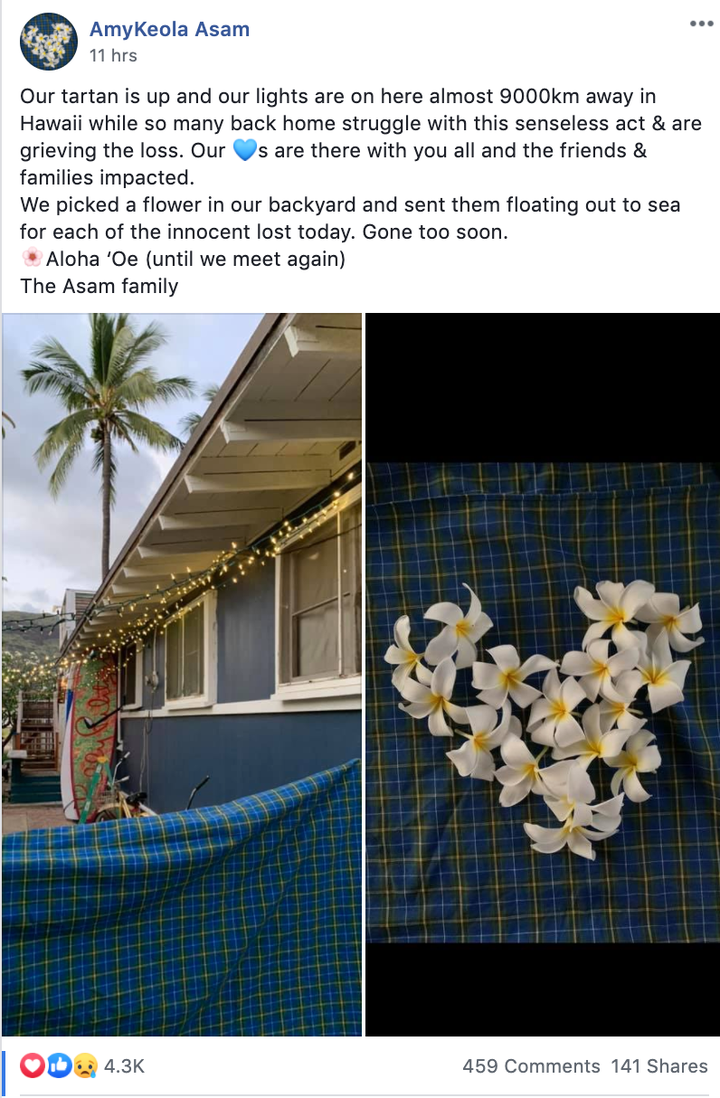 Pets joined the tributes, too; dogs are wearing tartan, as well as splaying on tartan blankets, to show their owners' solidarity with Nova Scotians.
Canadians who don't own tartan chose to wear other apparel that bared their hearts for the province so dear to them.