You'd think wind turbines would be built to withstand things like, oh, wind gusts, for example?
After all, isn't that their purpose? To harness the power of the wind into energy?
Well, this Cape Breton turbine didn't get the message.
Residents in Grand Étang, N.S. woke up Wednesday to the sight of a wind turbine seemingly snapped in two.
The culprit may have been high winds — at times reaching 160 km/h — blowing in off the coast early that morning, reports The Chronicle Herald.
Pierre Chiasson captured some YouTube footage of the already-fallen turbine (a shorter clip appears above.)
"Shattered to pieces; blown apart."
Strong winds are common in that corner of the province. The Cape Breton Post says the southeast gusts — commonly known by their Acadian name of "les suêtes" — can sometimes reach speeds of up to 200 km/h.
Watch two reporters from The Weather Network get blown over by these super-strong winds: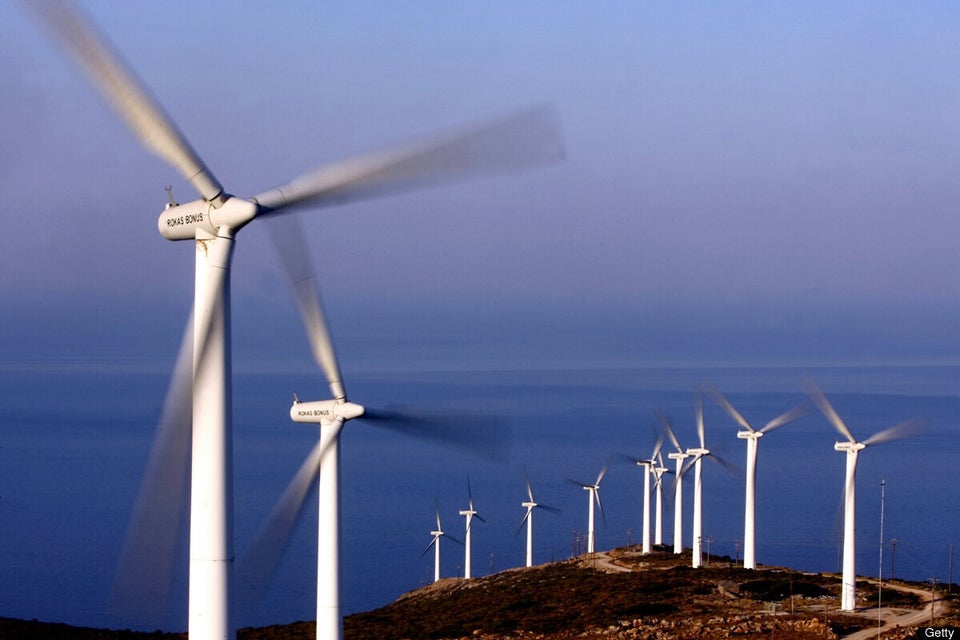 Wind Turbines Around The World
Popular in the Community