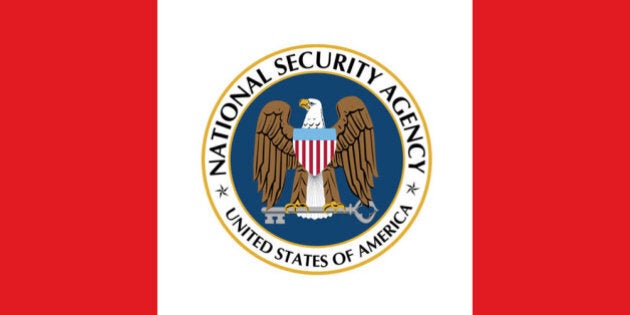 The National Security Agency paid Canada to help develop its surveillance capabilities, according to documents published by Glenn Greenwald in a new book.
In "No Place To Hide", Greenwald, the journalist who has been the conduit for the Edward Snowden leaks, reveals that Canada was the fourth largest recipient of money in 2012 from an NSA program aimed at helping partner nations cover "R&D and technology costs." Only Pakistan, Jordan and Ethiopia received more funding. The document does not provide an exact sum but suggests Canada received somewhere between $300,000 and $400,000 in 2012.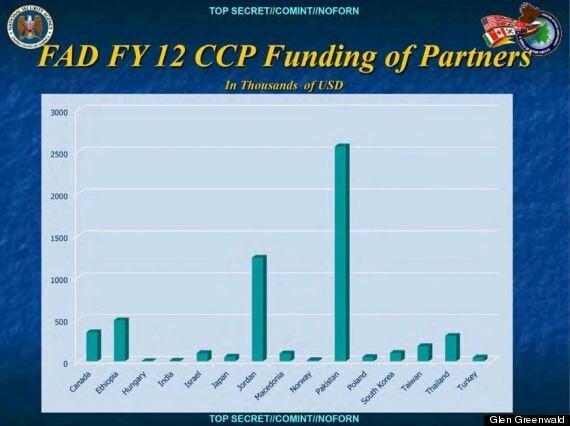 The book also provides insight into how the NSA views its relationship with Canada's electronic surveillance agency CSEC. In a redacted document, the NSA details how it co-operates with CSEC in "targeting approximately 20 high-priority countries." The specific nations are not included and the section following the statement is blacked out.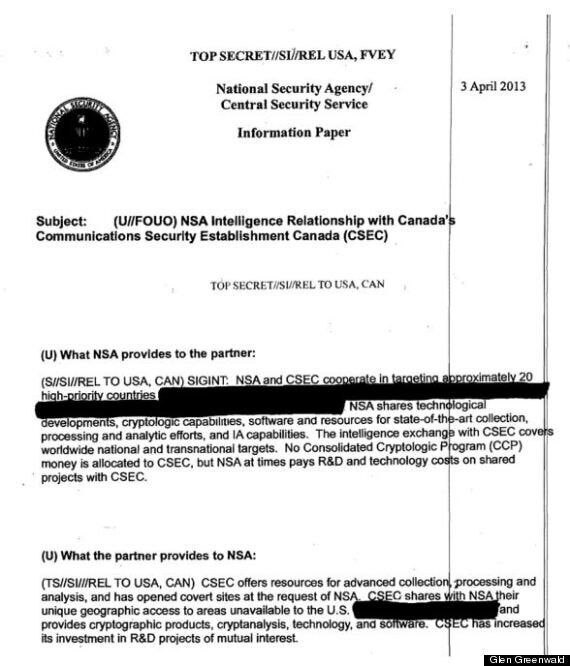 The document also notes what CSEC gives the NSA, including opening "covert sites at the request" of the U.S. agency and sharing its "unique geographic access to areas unavailable to the U.S."
Canada is a member of the surveillance alliance known as the Five Eyes, which includes the U.S., U.K., Australia and New Zealand. In an NSA document from "No Place To Hide" the group is characterized as taking part in "comprehensive cooperation."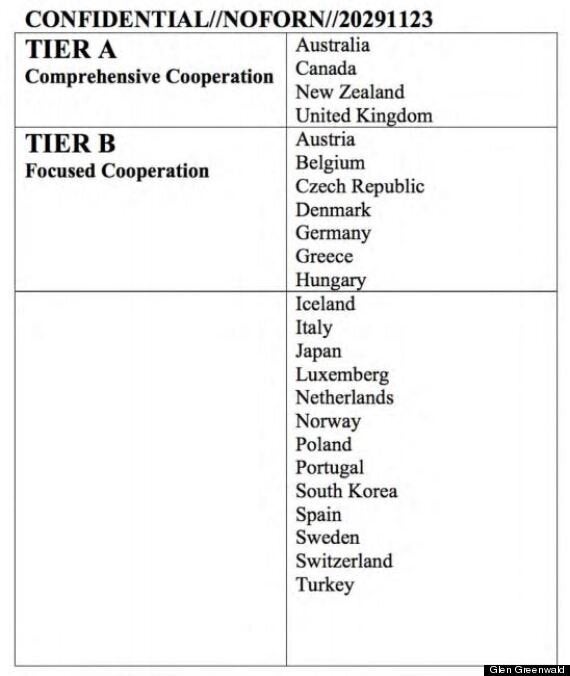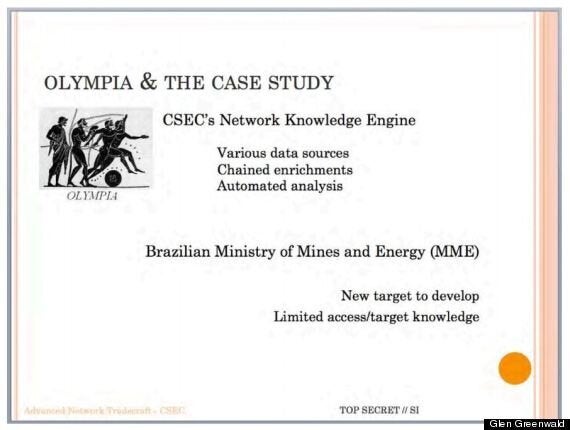 CSEC previously told the Globe and Mail that it does sometimes receive foreign funding as part of the Five Eyes alliance and last fall a spokesperson told the newspaper that the money is used to pursue "cryptologic research." Cryptology is the science of breaking codes.
The documents in Greenwald's book are the first direct evidence that the NSA, and not the Five Eyes alliance as a whole, has provided funding to Canada.
In "No Place To Hide," Greenwald suggests that the money comes at a price: "By paying its partner to develop certain technologies and engage in surveillance" the NSA "can thus direct how the spying is carried out."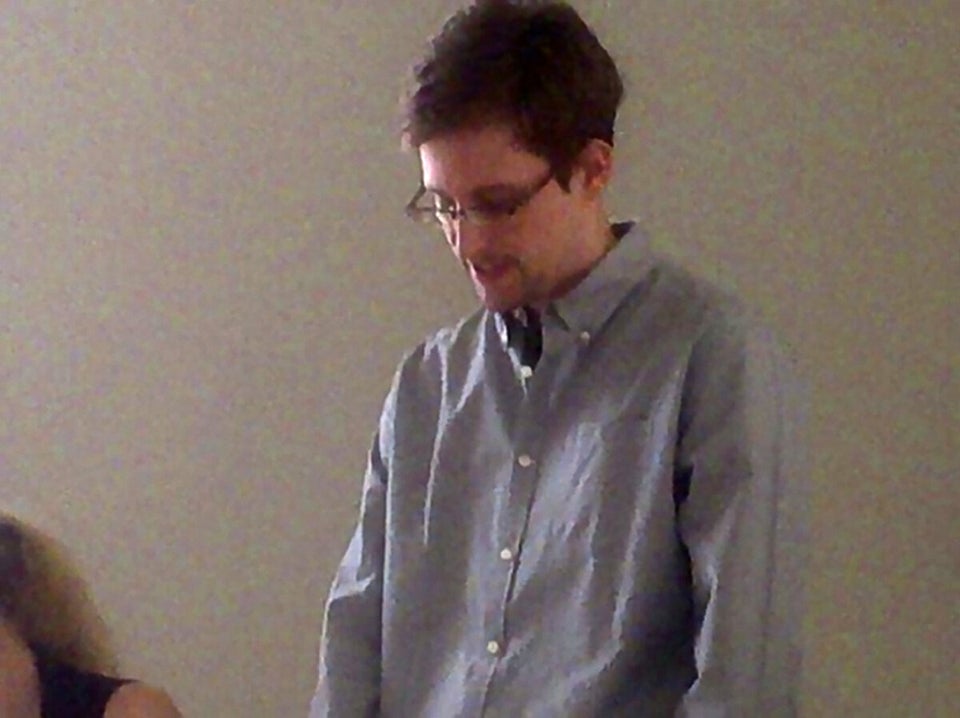 The Snowden Saga
Popular in the Community