Face it, Bella. The staycation is not for you. An island paradise or mountain getaway, sipping cocktails while wiggling your toes in the surf and basking in the sunset and, oh, what the hell, slipping off your clothes off -- that's more your style. Completely exposed, yet refreshingly private. Some of the most beautiful places in the world to be naked while vacationing are out there, just waiting for you to visit.
We believe that sun, sand and seclusion complete the winning formula for a sexy nudist vacation -- but go beyond the beach and nude vacationing becomes a journey of discovery. Some of the world's sexiest hangouts are overtly hedonistic while others are refreshingly laidback. If you're ready to throw in the towel on vacation planning, we highly recommend throwing off your clothes instead.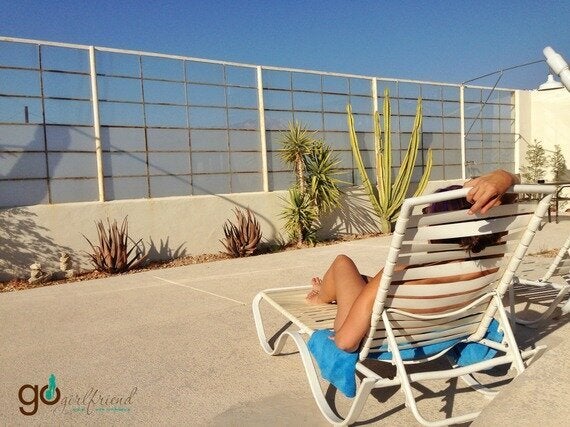 1. Nude cruising -- Bare Necessities Tour & Travel
Imagine packing for a 14 day cruise and fitting everything into a neat little carry-on. Bare Necessities specializes in nude cruising, whether it's a grand tour of the Mediterranean or a Caribbean sightseeing cruise. The 3,000 or so guests are encouraged to indulge in nudity throughout the ship but clothing is required for dinning and when the ship docks in port. As well, guests need to be clothed for shore excursions but many of the ports of call feature stops at nude beaches. Double win. For more information, visit Bare Necessities Tour & Travel online or catch up with them on Facebook or Twitter.
2. Nude mineral spa -- Living Waters, Palm Spring
If you visit Living Waters Spa, plan to soak, lounge and repeat. It's a modest, subline resort in the shadow of San Jacinto Mountain. The water in the pools at Living Waters is fed from a private spring at a rate of 15-20 gallons per minute and is straight from the earth's mantle. It's naturally heated and free from chemicals (no need for chlorine with this rapid exchange rate). Go for the healing waters or just the opportunity to hang out naked while disconnecting from the rest of the world or for the world class massages. No judgment. Learn more about Living Waters Spa or catch up with them on Facebook. Read traveler reviews on TripAdvisor.
3. Nude camping -- Bare Oaks, Canada
Just 45 minutes north of Toronto you'll discover a natural wilderness resort with camping facilities, guest rooms to rent, bistro, pool, hot tub and spring-fed lake with lots of trails to stroll au naturel. Bare Oaks promotes a pure naturist philosophy and requires complete nudity while onsite. There's a small bistro onsite but we recommend bringing your own alcohol and foods. A picnic on the great lawn overlooking the stream and dinner on the patio makes for perfect day. Read our GoGirlfriend review of Bare Oaks or follow them on Facebook or Twitter.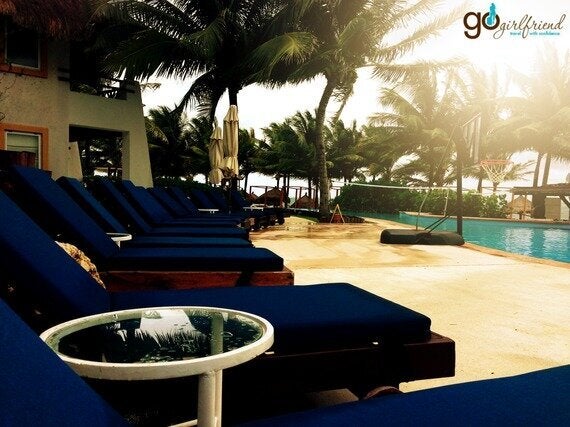 4. Nude Mexican resort -- Desire, Mexico
Desire is a lifestyle resort and an intensely physical and emotional experience. If you and your partner are anchored together and looking for sizzle, a visit to this decadently beautiful property can be a meeting of motivations and an exploration of sensuality. But we don't recommend this for couples who are on shaky ground and don't take time to connect with each other before leaving home. A vacation here can change the landscape of your relationship and going in with your eyes wide open is the only way to ensure success. Check out our reviews on GoGirlfriend:
5. Nude Caribbean resort -- Club Fantastico
We're long-time fans of Club Orient in St. Martin but Club Fantastico has us intrigued. Facing the sea on the hill of Orient Bay (with an amazing view), there are only 6 rooms in this boutique naturist hotel. While breakfast and alcoholic drinks are served daily, there's no restaurant onsite. Bikini Beach is a 15 minute walk and Orient Beach is another 10 minutes further so you'll need to rent a car or rely on taxis if you visit. Visit Club Fantastico online and be sure to read reviews on TripAdvisor to what other travelers think.
6. Nude Mediterranean resort -- Hotel Panorama
Although technically a hotel, we think of Hotel Panorama as resort -- yes, it's that beautiful. This Greek, family run hotel and nudist destination since 2010, has 31 rooms, 3 apartments and 1 bungalos. You'll find it in village of Vassilikos on the island of Zakynthos -- an area almost completely untouched by tourism. Visit them online: Hotel Panorama.
7. Nude event -- Maslin Beach, Australia
Nude volleyball? Got it. Nude water balloon toss? Got that too. How about nude donut eating and nude best beach bum contests? Got those too. Welcome to Australia's unofficial nude Olympics where competing is as much fun as watching. The nude games began in 1983 and in January 2015, more than 500 people competed. If you want to get in on the action, plan your trip to Australia for 2016 in January. Learn more at Pilwarren online.
8. Nude hotel -- Ventana, Big Sur, California
While the entire hotel isn't nude-friendly, the pool and poolside are clothing optional. Good enough for us. The rest of the hotel is an idyllic getaway, with wood burning fireplaces, balconies that overlook 243 acres of rolling meadows and wooded hillsides. Oh and don't forget the luxurious spa that's designed to soothe your tired and weary sole. If you go, save your pennies -- rates range from $600 a night to more than $2,000. If the reviews on TripAdvisor are honest, it's worth the spend though. Visit Ventana online or follow them on Facebook.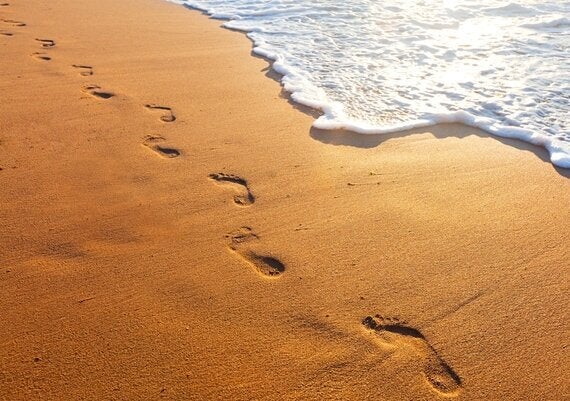 9. Mediterranean nude beach -- Plage de Tahiti
Located in the St. Tropez area of France, this gem of a beach is accessible via an unpaved road but according to TripAdvisor reviewers, it's worth the trek. Like most beaches in the area, it's small and frequented by celeberities but be forewarned -- it's topless beach but not necessarily a fully nude beach.
10. Nude hot springs -- Strawberry Park
Perched in the Rocky Mountains of Colorado, you'll find Strawberry Park in Hot Springs -- a short drive from Steamboat. Temperatures in the pools run as hot as 104F -- a nice prelude to a delish massage and a great night's sleep in their rustic lodging or in your own tent. The area is only nudist by night and operates off the grid, which means you'll need a flashlight to travel between the 4 springs. Catch up with them online at Strawberry Hot Springs, Facebook and read reviews on TripAdvisor.
If a naked vacation is on your hot list, our list of best places in the world to be naked may be just what your relationship, or single life, needs. Connect with GoGirlfriend on Twitter and Facebook - and let's continue the conversation!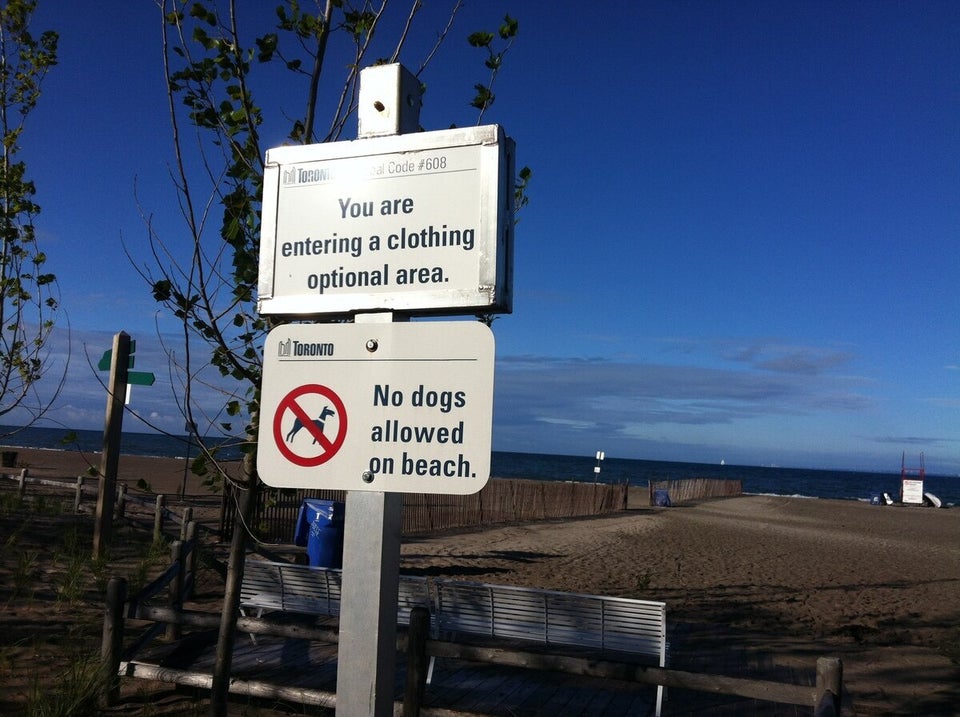 North America's Best Nude Beaches