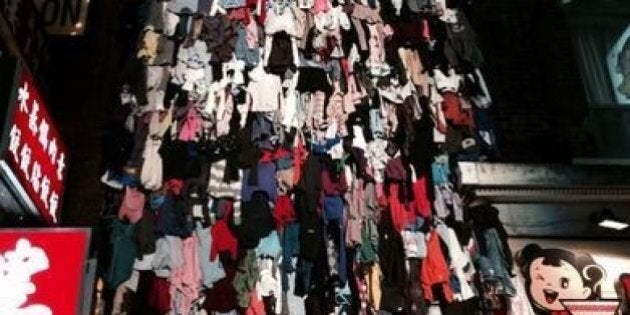 At the centre of Toronto's Nuit Blanche festival (and in addition to the crowds and light shows) is incredible art, worthy of a few minutes of pondering.
Since 2006, the city's annual celebration of art, has been drawing locals and tourists alike to walk the streets of Toronto and experience larger-than-life installations. Many of the displays come with strong social messages on topics ranging from cultural divides to environmentalism and consumerism.
This year, some of the most talked-about exhibits held messages related to mental health.
One such exhibit, "Performance Anxiety," featured a large 3D stage and actors. According to curator Heather Pesanti, the piece seeks to portray the difficulties of having one's personal existence on display to the public.
Produced by the City of Toronto and Scotiabank, the festival kicked off at 6:53 p.m. Saturday evening and is set to continue until sunrise on Sunday. Almost as soon as the sun went down, festival goers (many intent on pulling all-nighters) began sharing photos of everything they saw on social media. While the night is also seen as a big public party, some of these exhibits are a reminder of just how much of an impact art can make.
Here are some of this year's most memorable art installations. Have pictures of your own to share? Add them to the comments below!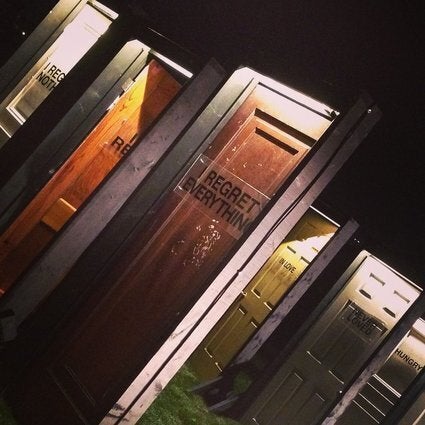 Nuit Blanche 2014: 8 Powerful Displays