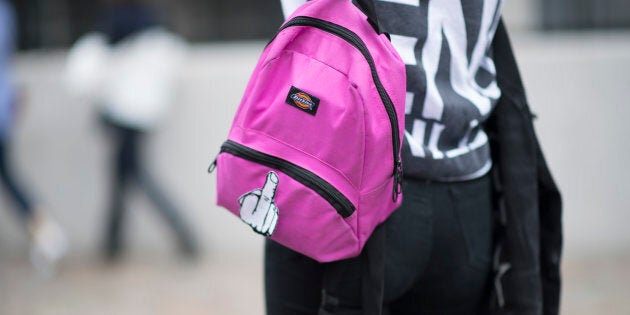 After her aunt was murdered by the man she was trying to leave, Janet Pitsiulaaq Brewster lay awake at night wondering if she could have done anything to save her.
"What if I had said this? What if I had done that? I should have been more present. I should have called the police more often," the Iqaluit resident fretted.
When Brewster saw a list of women's safety tips from the Nunavut RCMP this week, she was reminded of those sleepless nights.
The force's press release, sent out on Tuesday as part of a sexual assault investigation, instructed women to stay alert and keep their hands free in order to avoid being assaulted.
"Limit the amount of stuff you carry in your hands by using a backpack, or bag with a shoulder strap. This will ensure that your hands are free to defend yourself at all times," the statement said.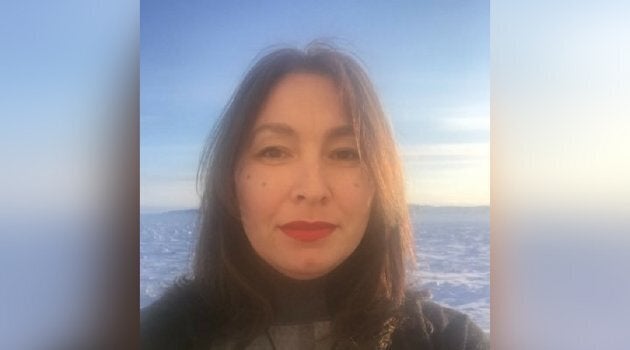 "It was really disturbing. Though it wasn't directed to me personally, it felt very personal," Brewster told HuffPost Canada in an interview. "As I read it, I was in my head thinking about what should I have done to prevent what happened to me."
Brewster is an artist, activist and founding vice-chair of the Aboriginal Healing Foundation. She survived sexual violence herself as a child. On Wednesday, Brewster took to Twitter to demand an apology from the RCMP.
"The message is clear: It's a woman's responsibility to avoid sexual assault, and if you are assaulted, it must be your fault," Brewster said.
Though the original RCMP news release noted, "We know women aren't to blame for tragic assaults," it continued with the list of tips targeting women. The RCMP apologized on Thursday.
"Keeping our residents safe is always our top priority, regardless of one's gender. Therefore, we should not have implied that females should be especially vigilant and take extra precautions," the force wrote. "The suggested safety tips listed are useful for anyone, at any time."
It added: "Absolutely no offence was intended, and we wholeheartedly apologize."
Rather than list tips for women to avoid assault, police should be taking action, said Brewster.
"Self defence won't end the sexual assault epidemic in Nunavut ... A more effective approach would be to build stronger ties to the community and not ostracize any parts of the community by releasing these bits of advice."
50 per cent of Inuit women abused as children
Brewster is frustrated that police, Inuit organizations, and government seem unwilling to address the territory's "astonishingly high" rates of violence against women.
Of Nunavut's population of about 37,000 people, 24,635 are Inuit. Rates of violence against Inuit women are 14 times greater than the national average, according to Pauktuutit, a national advocacy group. More than 50 per cent of Inuit women were sexually abused as children, and more than half experience violence as adults, too.
"Most often these acts of violence are committed by men who are known to their victim," Pauktuutit says.
Violence against women is only talked about during election periods and then "it sort of dies down," Brewster said.
I think it would be far more effective if our governing bodies were lobbying themselves to help address these issues.Janet Pitsiulaaq Brewster
"There seems to be very little appetite to address the levels of sexual violence towards women and sexual violence towards children ... It's the citizens who are taking up that fight and jumping on the opportunity to raise awareness and call for change.
"I think it would be far more effective if our governing bodies were lobbying themselves to help address these issues."