Vivid hair is nowhere near as shocking as it used to be, but one woman apparently did not get the memo.
Mary Walls Penney, who has worked as a nurse for eight years, was doing some routine shopping at a nearby convenient store after her shift. While standing in a check-out line, a cashier noticed Penney's full head of tumbling rainbow hair.
"I'm surprised they let you work there like that. What do your patients think about your hair?" the cashier asked.
She then proceeded to put Penney on blast, saying that she was shocked Penney was employed and asking another woman in line to also comment on Penney's hair.
In a Facebook post, Penney recounted what had happened to her, along with the perfect response for the mean-spirited employee.
"I can't recall a time that my hair color has prevented me from providing life saving treatment to one of my patients. My tattoos have never kept them from holding my hand and as they lay frightened and crying because Alzheimer's has stolen their mind," wrote the tattooed and pierced West Virgina mother of two.
She continued, "My multiple ear piercings have never interfered with me hearing them reminisce about their better days or listening to them as they express their last wishes. My tongue piercing has never kept me from speaking words of encouragement to a newly diagnosed patient or from comforting a family that is grieving.
"So, please explain to me how my appearance, while being paired with my cheerful disposition, servant's heart, and smiling face, has made me unfit to provide nursing care and unable to do my job!"
Penney's words were shared wildly online, with her Facebook post racking up over 150,000 shares.
Fellow healthcare professionals commented on Penney's post with words of support, including those with bold flair of their own.
After the post went viral, Penny was appreciative of all the support she received.
"I originally posted out of frustration and embarrassment, but I'm no longer bitter about it," she wrote in a follow-up post. "I don't color my hair to be a rebel to society. I color it because it brightens my mood and makes me happy. I don't choose to get obscene, disgraceful tattoos on my body. But I do choose to decorate and cover my insecurities with beautiful art."
And she's clearly not letting any negativity stop her. Recently, Penney added another tattoo to her creative body achievements.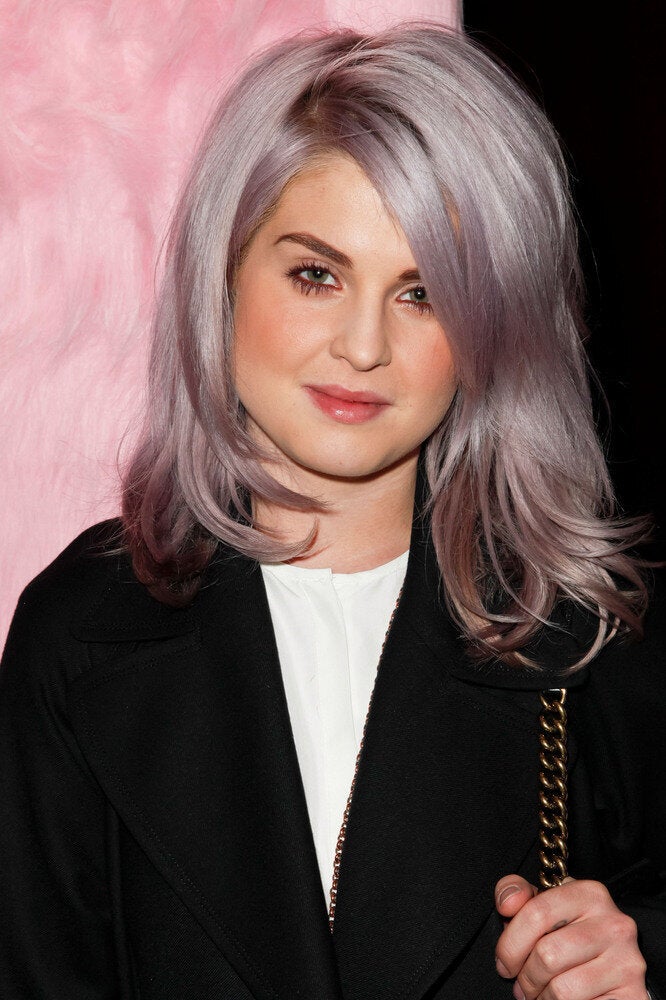 Celebs With Rainbow Hair