People are shocked when they hear front-line nurses' stories of workplace violence. And it's no wonder. Canadians have a strong sense of what's fair and right. We know it isn't right that nurses experience workplace violence as an everyday reality. Nurses' personal accounts of being punched, kicked, bitten, beaten, choked, assaulted and even worse on the job are disturbing.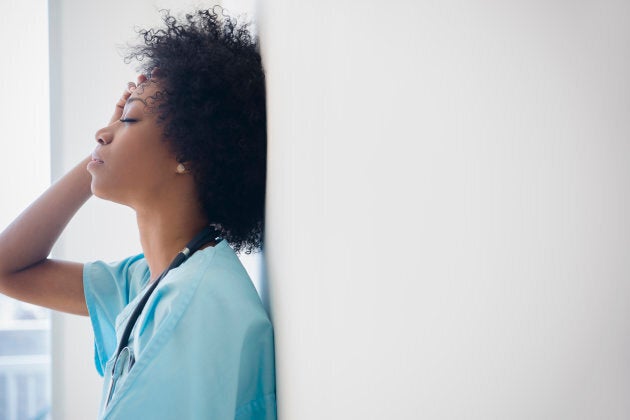 A recent national poll revealed the majority of nurses, 61 per cent, experienced serious problems with workplace violence over a 12-month period. Nurses were physically assaulted, bullied, verbally abused and experienced both sexual and race-based harassment. A full two-thirds of nurses had pondered leaving their jobs.
As a profession still overwhelmingly dominated by women, the violence nurses face includes widespread sexual abuse, harassment and assault, reflective of the underlying pervasiveness of sexual harassment across so many workplace settings. The #MeToo and #TimesUp movements have brought women's experiences to the forefront of public awareness and shown us all how persistent and insidious violence is within both our workplaces and our broader culture.
For many years, the message to nurses has been "accept it, it's part of your job."
For me, this is an issue that touches me personally. I was a young nurse when I first got involved in a campaign to stop workplace violence, having experienced it firsthand. That was close to 30 years ago, and we are still struggling to get employers and governments to pay attention and take action.
Every day, nurses go to work expecting violence and that they will be dismissed or ignored when they complain or report it. For many years, the message to nurses has been "accept it, it's part of your job."
That's why in January, Canada's nurses convened a two-day roundtable of 17 labour unions, representing health care workers from across the country. As individual unions, we have been talking about ending violence for decades. We each have had our own awareness campaigns; we have separately lobbied employers and government to implement changes to make our workplaces safer. Our goal in holding this roundtable was to take the first meaningful steps towards a collective action plan to finally put a stop to the violence. The message was clear: this is not a nursing issue — it's a health care workplace issue.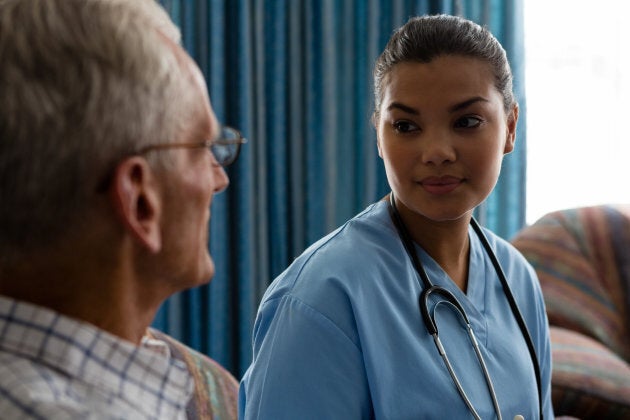 Nationally, unions and our partner organizations have created plenty of resources and piloted best practices to proactively reduce and prevent violence in the workplace. There are also some good examples of facilities that show how integrating violence prevention throughout an organization can lead to fundamental changes that make health care safer for both workers and patients.
Over two days, it became clear that the problem isn't a lack of knowledge, but a lack of will. And the solution isn't academic, but political. To put a stop to the rampant violence in health care, we will need our federal and provincial governments, and the leadership of our health care facilities, to not only take this issue seriously, but take it to heart.
It's time for governments and health care employers across Canada to listen up.
It was the personal commitment of then-CEO Rob Devitt that helped drive Toronto East General, now the Michael Garron Hospital, to implement changes that successfully reduced levels of violence in their facility. With the commitment of senior management, similar changes are currently being implemented at the Ottawa Hospital. Reproducing such successful examples will require concerted pressure from the public and front-line workers to inspire the same kind of leadership from governments and employers across the country. Buy-in, commitment and leadership are essential for change.
#MeToo and #TimesUp have taught us an important lesson. They have shown us how immeasurably powerful our voices and our stories can be, especially when we raise our voices in unison.
Once you've heard a nurse describe how, at six months pregnant, she was punched in the stomach at work, it's hard to ever forget.
It's time for governments and health care employers across Canada to listen up.