Last week we celebrated National Nursing Week in Canada, as we have since 1985. Every year, the week recognizes May 12, the birthday of Florence Nightingale, who is widely regarded as the founder of modern nursing. Nursing week is also touted as a chance to say thank you to all those nurses in your life, whether those who are members of your own family, or those you have encountered during your interactions with Canada's health care system.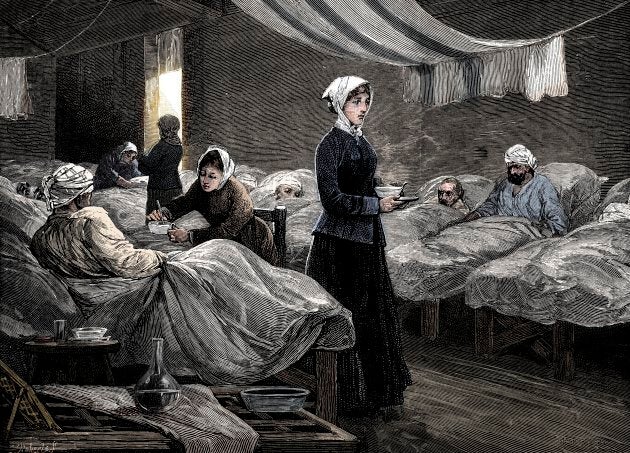 While many view nursing week as a largely symbolic event, for unionized nurses in Canada (representing about 90 per cent of nurses) it is an opportunity to draw on the spirit of Florence Nightingale, recognizing nurses' pivotal role in advocating for quality care. In 1854, when Nightingale was sent to tend to soldiers in a military hospital in Scutari, Turkey, during the Crimean War, she immediately set about to improve patient safety, which was severely compromised by understaffing, lack of supplies and unsanitary conditions.
The conditions she encountered were deplorable: thousands of wounded men with bloody rags for bandages, food consisting of watery soup, and widespread cholera and lice. Nightingale's efforts led to a profound reduction in mortality rates, all of which she documented in detailed records in order to make the case for fundamental reforms to hospitals.
Poor nurse-patient ratios ultimately lead to increased costs elsewhere in the health care system when the quality of care declines.
Just as Florence Nightingale represented the finest tradition of nursing as a trailblazer advocating for patient safety, unionized nurses across Canada have long argued that fiscally driven short staffing ignores the larger picture, putting patients' safety at risk. The evidence shows that poor health human resource planning and poor nurse-patient ratios ultimately lead to increased costs elsewhere in the health care system when the quality of care declines. But because hospitals spend the largest portion of their health care staffing budgets on nurses, nursing positions are often the first to be cut, left vacant or made redundant upon retirements, despite the volumes of research highlighting the negative impact.
With cuts, vacant positions, and staffing shortages in some sectors and regions of the country, it is inevitable that involuntary overtime becomes integral to a hospital's regular weekly schedule. Overtime is expensive for our health care system — costing an estimated $968 million in 2016 alone — but the biggest expense is measured in the health of our nurses. In 2016, hours lost due to nurses' illness or disability equated to the annual workload of almost 15,900 nurses, suggesting the toll overtime is taking on nurses.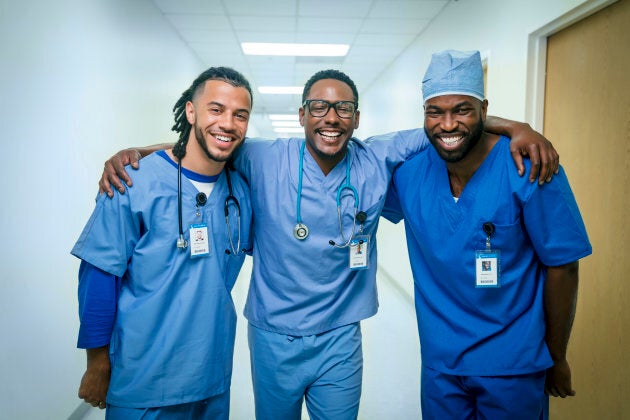 During the past year you have heard the voices of some of these nurses speaking out in the media as they reach the breaking point. For example, this year a young nurse from the Eastern Townships in Quebec, Émilie Ricard, expressed her distress on social media at working long hours, with sole responsibility for too many patients. Her message describing her burnout went viral as other young nurses echoed her story, writing about mandatory overtime, forcing the provincial government to respond to the crisis. In Ontario, the Ontario Nurses' Association (ONA) and the Registered Nurses' Association of Ontario (RNAO) revealed a few days ago in a joint statement that there are more than 10,000 RN positions currently vacant in provincial hospitals, despite the fact that Ontario has the lowest RN-to-population ratio in the entire country.
The picture across the country mirrors the situation in Ontario and Quebec, with a looming national crisis on the horizon. Across the Maritimes, there are reports of nursing shortages, resulting in emergency room closures, the rescheduling of surgeries, difficulty staffing long-term care facilities, burnout among existing staff and, inevitably, higher turnover rates. Closures and consolidations in Manitoba have led to staffing shortages and involuntary overtime, moving the system towards more hallway nursing. And despite some recent hires in B.C., the Auditor General of B.C. recently highlighted significant nurse shortages in northern British Columbia. With many nurses set to retire in the next few years, and newer younger nurses unwilling to sacrifice their long-term health for their jobs, Canada must do a better job of ensuring safe staffing levels to safeguard patient safety. This should be our focus.
Global evidence compiled over two decades has documented the link between lower nurse staffing and skill mix to negative patient outcomes such as increased mortality, falls, infections, longer lengths of hospital stays and increased hospital readmissions — all of which ultimately lead to rising health care costs. On the other hand, investing in nurses yields better patient outcomes and system-wide savings.
Let's remember the lessons of Florence Nightingale and follow the evidence. Let's do more than applaud our nurses. Let's listen to the evidence on how to make our health care system better for everyone.