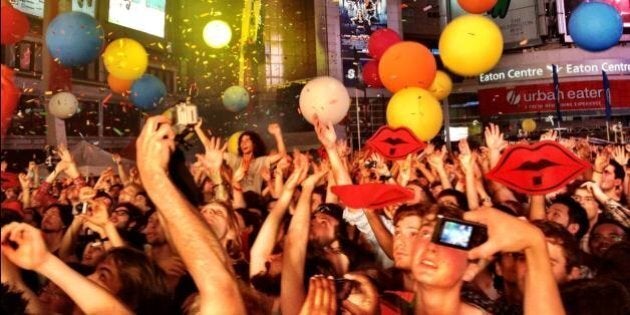 While the 2014 North by Northeast music — and now also art, comedy, film and interactive — festival began in earnest on June 13 in Toronto, the rock really starts rolling on June 18 with NXNE's kick-off party to celebrate its 20th anniversary.
For much of its history NXNE was considered the tag along little brother to Austin, Texas' South by Southwest event. That little brother is all grown up now, though. By thinking and aiming big, NXNE has truly become a major event.
Amongst the fest's marquee attractions this year, downtown's Yonge-Dundas Square will be taken over for nightly free concerts headlined by the likes of Danny Brown, Mac DeMarco, Spoon, St. Vincent and Swans. Massey Hall and its 120-year-old walls will host shows by Spiritualized, tUnE-yArDs and Rhye.
"Numbers On The Boards" rap master Pusha T and loved-by-Letterman synth-rockers Future Islands will anchor "House of Vans @ VICE Island" on Toronto Island. And the best performances of the weekend might happen on a converted TTC streetcar called the MiO Squirtcar while it criss-crosses Queen Street with sets from The Pizza Underground (with Macaulay Culkin!), Reggie Watts, Army Girls and more.
Michael Hollett, one of NXNE's directors and co-founders, says the whole point is to make NXNE as big as SXSW.
"That's what we're trying to do," Hollett told HuffPost Canada Music. "And we say we've been trying to do that forever. Because one of the things that's cool about SXSW is that the festival's everywhere. You can't escape it. And to me that's a good thing. Music in the park, music in the airport, music in the train station, music that's in the ferry terminal. We've actually got a streetcar going up and down Queen Street with bands the whole time. That's going to be kind of neat."
Massey Hall's capacity is 2,765 and Hollett says there'll be no tricks or false advertising about the shows there. If you've got an NXNE wristband and you're one of the first 2,765 people in line each night, you're getting into the show.
"We're pretty thrilled that we've got Massey Hall for three nights," he said. "Unlike what can sometimes happen at festivals, this is not a case where we'll have, like, 10 admissions for people with wristbands and all the rest are for ticketholders. We're doing it the opposite way. There might be some rush tickets at the door, but basically this is for festivalgoers."
As for the Yonge-Dundas Square shows, Hollett hopes they'll introduce the public to new music. And if enough people show up that the nearby streets end up getting shut down... all the better.
"That is the goal," said Hollett. "I used to buy records — you remember records — at Yonge and Dundas. So for the kid in me it's very thrilling to be able to do that... but it's also fun to think that there'll be kids coming in on the GO Train or coming in from Scarborough and this might be the first big show they've seen in their life and this might get them to appreciate live music."
When you consider how many hundreds upon hundreds of acts have descended on the city for NXNE over the years it's clear there's been a lot of great live music to appreciate.
As such, we decided to go through our concert diaries and Michael Hollets memories to highlight some of the best performances we've seen over the years at NXNE, from Sarah Harmer and the Billy Talent boys in earlier bands to Raekwon and Ghostface performing the wake of the Eaton Center shooting and Flaming Lips playing in the wake of the Radiohead stage collapse.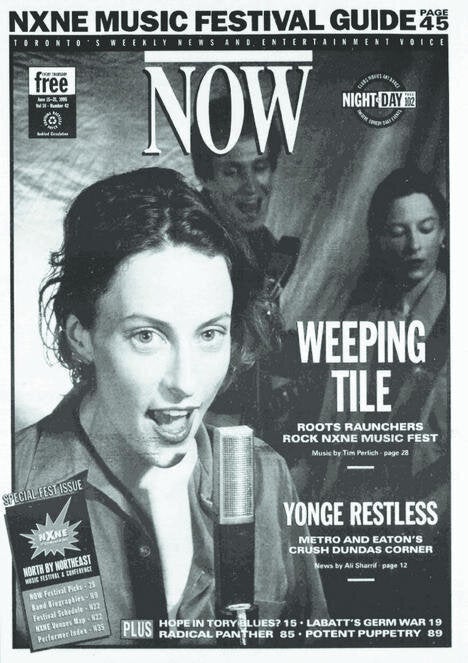 NXNE 20 Most Memorable Moments