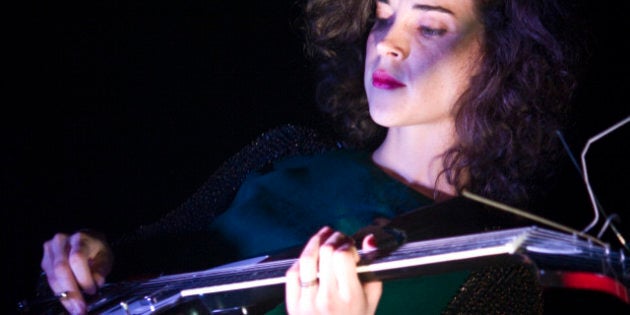 The annual North By Northeast (NXNE) festival is still six months away but plans for its 20th anniversary are already gearing up.
NXNE officials have released their first list if confirmed performers, including St. Vincent, Danny Brown, Mac DeMarco, Rhye, Juicy J., Run The Jewels and Omar Souleyman among many others. The initial list also includes acts from Australia (Courtney Barnett), Germany (The Anna Thompsons), Britain (Tied To Machines and Until The Ribbon Breaks) and even Greenland (Nive Nielsen & The Deer Children).
In terms of Canadian artists, Toronto's The Cliks and The Golden Dogs, Montreal's Baked Goods and Lakes Of Canada and Edmonton's Unwed Mothers are also confirmed in this first batch of announcements. More bands and announcements will be coming in the weeks and months ahead for the festival which will run from June 13 through to June 22. Ticket packages and introductory prices for different wristbands are currently available through the site.
The 2013 NXNE was highlighted by a free concert by Grammy nominees The National who played before an estimated 35,000 at Yonge-Dundas Square, while the previous year boasted a similarly massive turnout for The Flaming Lips. Watch our mini documentary on that day below.