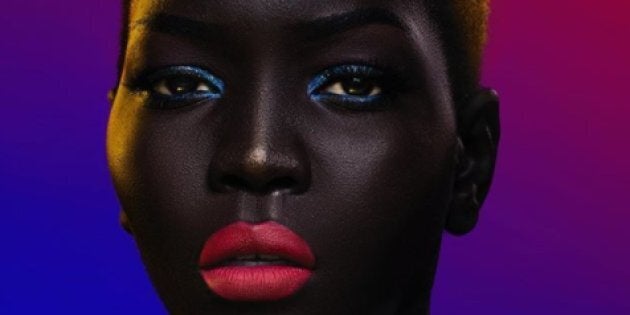 Nyakim Gatwech left behind a life of living in refugee camps when she was 14 years old. Today, ten years later, Gatwech has modelled for Calvin Klein, Fashion Nova, Aldo, and Cosmopolitan, and she's ready to bring positivity and black girl magic to the runway.
The 24-year-old model first developed her passion for the world of lights, camera, and action while living in a refugee camp in Kenya, spending her time looking through fashion magazines and watching "America's Next Top Model."
But the road to her current success would not be an easy one, as Gatwech details in a new interview with Cosmopolitan. "Rebels would try to rob us, and my mother would take all of us in one room, hold us, and lie on top of us to protect us," she told the mag of her time spent living in refugee camps.
Gatwech's mother knew they had to move to America, and to do so, the family had to flee the war in Sudan. The Second Sudanese Civil War (1983 to 2005) displaced more than four million people and left an estimated two million dead, according to PBS Frontline. Gatwech's second eldest sister was among those who died.
"My mother was pregnant with me when she left Sudan and walked the long walk, for days, to Ethiopia," Gatwech told HuffPost Canada, adding that she was born in an Ethiopian refugee camp. "Before settling in the Ethiopian refugee camp she went to multiple others by foot. She did it with no man and no husband."
In the Ethiopian refugee camp, Gatwech's brother passed away from illness and kidney failure. By then, the family had been trying to immigrate to America, but was prevented from doing so by the Ethiopian government. As a result, they moved to Kenya before being accepted into the U.S. in April 2007.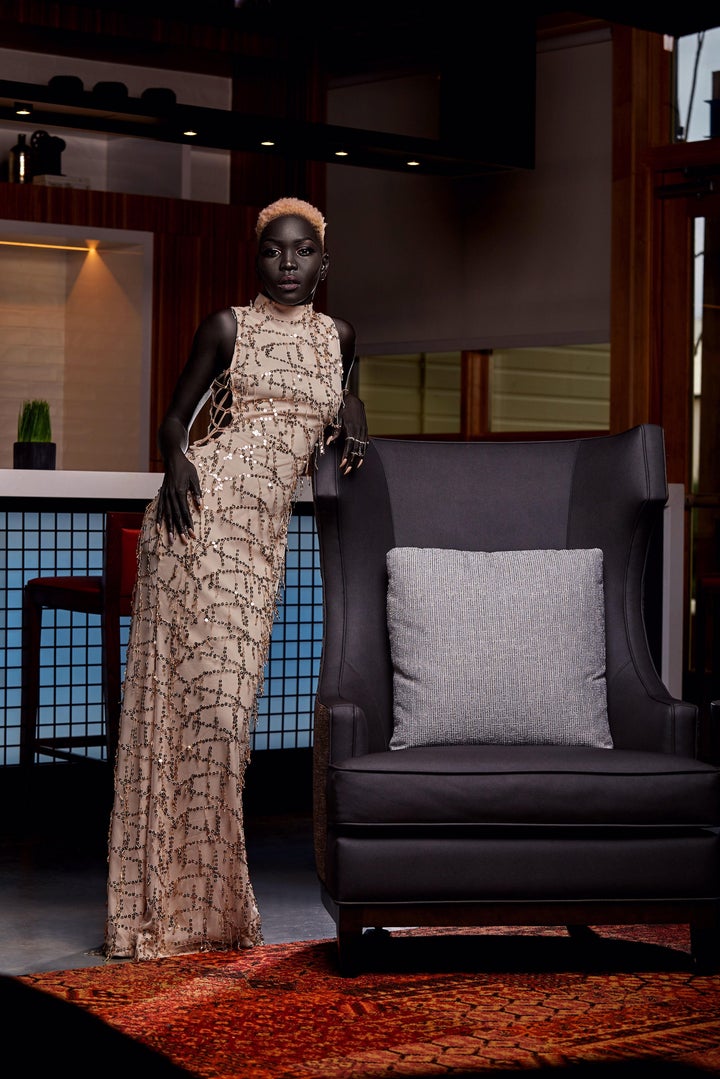 "I was excited to begin school and reunite with my nieces and nephews," said Gatwech of living in the United States. However, her excitement for her new home quickly vanished as Gatwech's language barrier and dark skin impeded the relationships she would try to form while in Buffalo, New York.
Gatwech recalls the taunting and dehumanizing statements hurled at her by her peers at school. "I tried to walk up to a group of people at the cafeteria who were in my English class, and all of them left the table," said Gatwech.
She also encountered an Uber driver who asked if she would bleach her skin for $10,000. "He said, 'Wow, you're dark... I'm like, 'Yeah, I know.' I can tell when somebody has never seen a Sudanese person before, somebody as dark as me," Gatwech told Cosmopolitan.
These racialized bullying tactics would continue for a while — students would say to Gatwech, "She's black so she doesn't take a shower." And the attacks on her skin led Gatwech to consider bleaching before being talked down by her sister, who succumbed to bleaching and knew of its consequences. "My sister told me, 'You won't be happy with this. You are going to have to keep bleaching and keep using the cream, and you will get tired of it,'" explained Gatwech.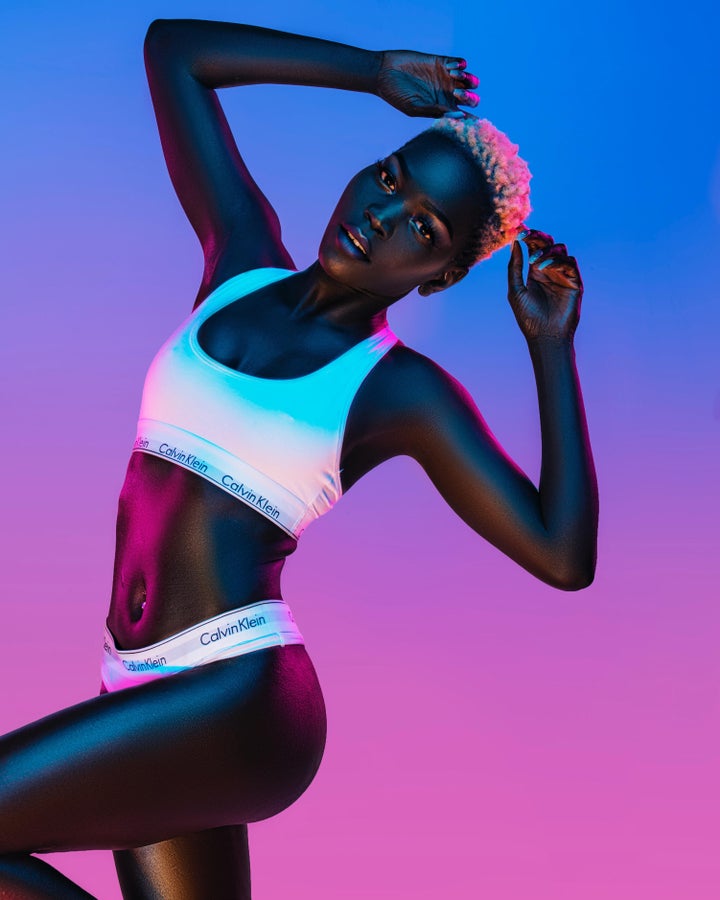 It's these remarks, she says, that hindered her from chasing her modelling career. Gatwech says she began to "shut down," failing to see the beauty she once saw in herself.
"As soon as I came and being told you're not beautiful, the thought of modelling went out of my mind because I thought models are beautiful with light skin and long hair," said Gatwech. It would take years for the Sudanese model to rekindle her self-love — a confidence she now aims to pass on to fellow girls and women like herself.
"My skin is beautiful; it's smooth, it's glowy, and I stand out when I walk in a room," said Gatwech. "My skin right now is being used as a weapon to show the world different is beautiful. I'm using my skin colour as a tool to inspire other people to love themselves and be OK with who they are. There's nothing wrong with being different."
Gatwech still has big dreams — she hopes to work for Fenty Beauty and has her eyes set on being part of the model roster at IMG Models.