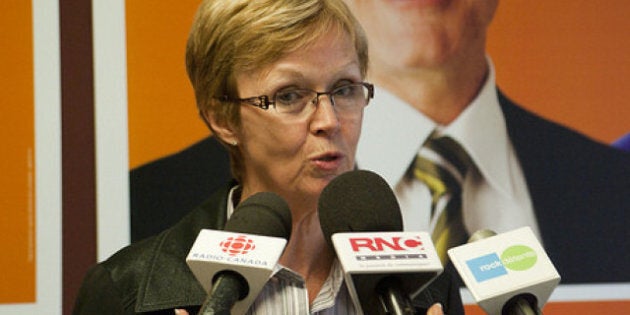 Jack Layton's pick of Nycole Turmel for interim leader of the NDP has become more controversial than he maybe expected.
Turmel was a card-carrying member of the Bloc Québécois for five years before she quit the party last January. That was just a month before she announced she would be running as an NDP with Layton's team in Quebec. Last week, Turmel was chosen to lead the NDP during Layton's absence to deal with his second form of cancer.
Reaction has been mixed so far, but politicians switch parties all the time. Bob Rae was a member of the NDP before joining the Liberals, Belinda Stronach made the controversial move from the Conservatives to the Liberals in 2005, and even Layton was a member of the Liberal Party Quebec Youth Wing before joining the NDP in the 70's. It's no secret that Turmel was a member of the Bloc for years. The NDP said she took the membership to "support a friend."
Many talking heads are now asking where Turmel's real allegiances rest and want to know whether Layton was aware of her background. Did he not notice, or did he just not think it would become a big enough topic of discussion? Her support for a sovereigntist party raises more questions about her commitment to Canadian unity.
Here's a round-up of some of the Twitter reaction to the news about Turmel's political shift.