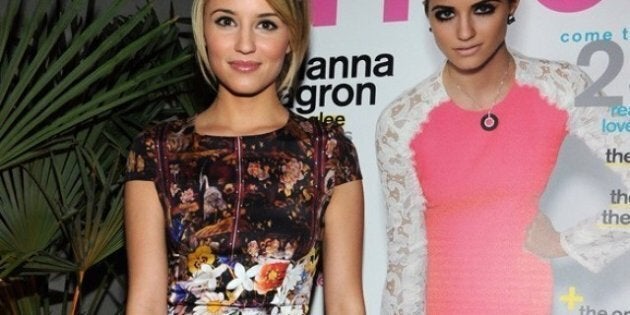 By: Audrey Kang and Kang Hwee Young
Nylon -- a tough and durable synthetic material.
Well, tough and durable certainly fits Nylon Singapore's description to a T! As Adele Chan -- the reigning editor-in-chief for Nylon Singapore. -- said about their latest global edition, it "is going to be...wait for it... legendary."
The famed Nylon magazine has skyrocketed in popularity since its humble beginnings with the American inaugural issue in April 1999. Now, the magazine has taken the world by storm, spreading its reach from New York, to Mexico and finally, here in the sunny island of Singapore.
Nylon Singapore is releasing its very first issue this April, and the good people at this mag, threw a bash to celebrate their launch in this metropolitan island state. Held at Zouk's, the oldest and most popular nightclub in Singapore, the party seemed to bode well for the magazine.
With a packed house of 300 VIPs in attendance, and 800 lucky guests from the public, the Nylon Singapore Launch Party kicked off with MTV VJ Rich (Richard Herrera) who joined Chan in unveiling the cover-girl of their premiere issue -- home-grown international Mandarin pop sensation, Stefanie Sun.
People always say "a good start is half the battle," and the party definitely started off great, with an amazing rock instrumental performance by local band, In Each Hand A Cutlass. The band certainly didn't fail to impress; their skill and enthusiasm was apparent as they played throughout the entire fashion show, courtesy of Topshop and Topman. Gorgeous ladies and hot hunks strutted down the runway, showcasing both Topshop and Topman's Spring/Summer 2012 collections with layers and prints rocking the show.
Everyone was a winner for sure at this bash but the biggest winners were the two Best Dressed guests, male and female (and best catwalk!) who walked away with an LG Prada phone worth S$1,000 each, courtesy of SingTel. The first and second runners-up for each category won a S$300 Shiseido hamper and S$200 Topshop voucher respectively.
And that's not all. Every guest then waited with bated breath for Chan to announce the winner of the lucky draw that will take home an Epiphone guitar! The night ended with a bang as local rock band, Caracal, put up a heart-stopping, ear-throbbing performance.
Nylon Singapore prides itself on being a magazine that celebrates fashion, music, beauty and street style, and that was in full effect that night. With express makeovers courtesy of Shiseido, live acts by up-and-coming local talents and street style photography throughout the night, it was clear that they weren't just talking the talk.
One thing is for sure -- Nylon Singapore will indeed be as tough and long-lasting as its name suggests.
Oh, and one more tidbit -- did you guys know "nylon" was actually a play on two of the most fashion forward cities in the world: New York and London? Exactly!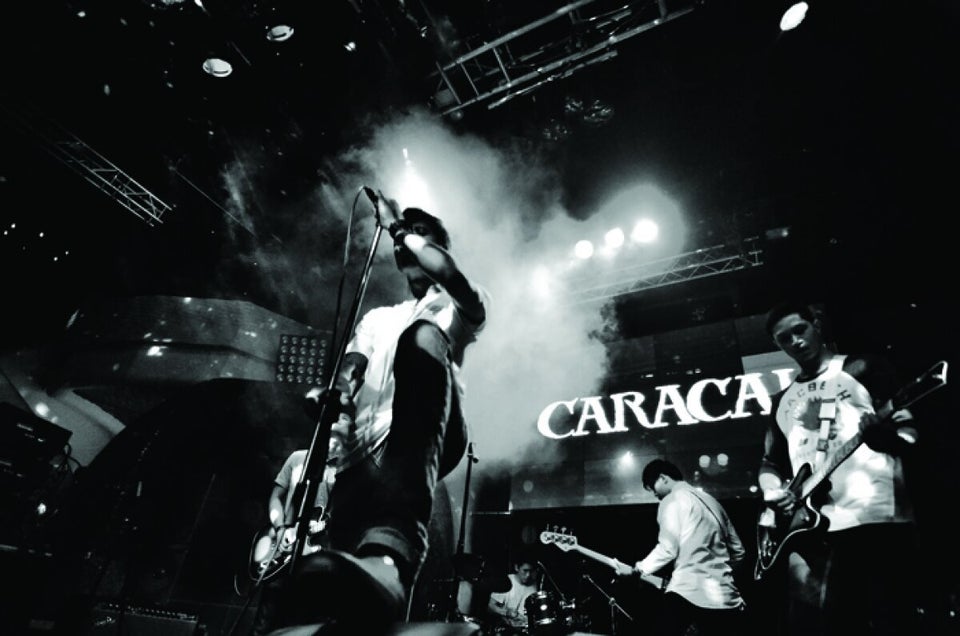 NYLON Singapore's Soiree