U.S. President Barack Obama made good on a hockey bet with Prime Minister Stephen Harper on Monday, as the White House sent two cases of beer after Team USA lost twice to Canada in hockey at the Sochi Olympics.
The politicians bet a case of beer each on their countries' hockey matchups. Canada won the gold medal in women's hockey after defeating the Americans 3-2 in overtime, while the men's squad beat the U.S. 1-0 to advance to the final, where they destroyed Sweden 3-0.
The president sent one case containing White House Honey Porter and another with White House Honey Blonde.
Obama's national security council was eager to ensure the beer was safe in Canadian hands:
And Harper was only too happy to receive it:
This is hardly the first time that politicians from both sides of the border have made bets over hockey.
In 2010, then-White House press secretary Robert Gibbs and Harper's then-press secretary Dimitri Soudas wagered that if their team won gold in women's hockey, then the loser would have to wear the victor's jersey to a press briefing. Gibbs lost.
Then in 2012, Hillary Clinton made a bet with Canadian Foreign Affairs Minister John Baird on a playoff battle between the New York Rangers and the Ottawa Senators, with the loser wearing the rival's jersey at an "appropriate event."
Baird lost that bet and appeared in a Rangers jersey at a photo-op in April 2012.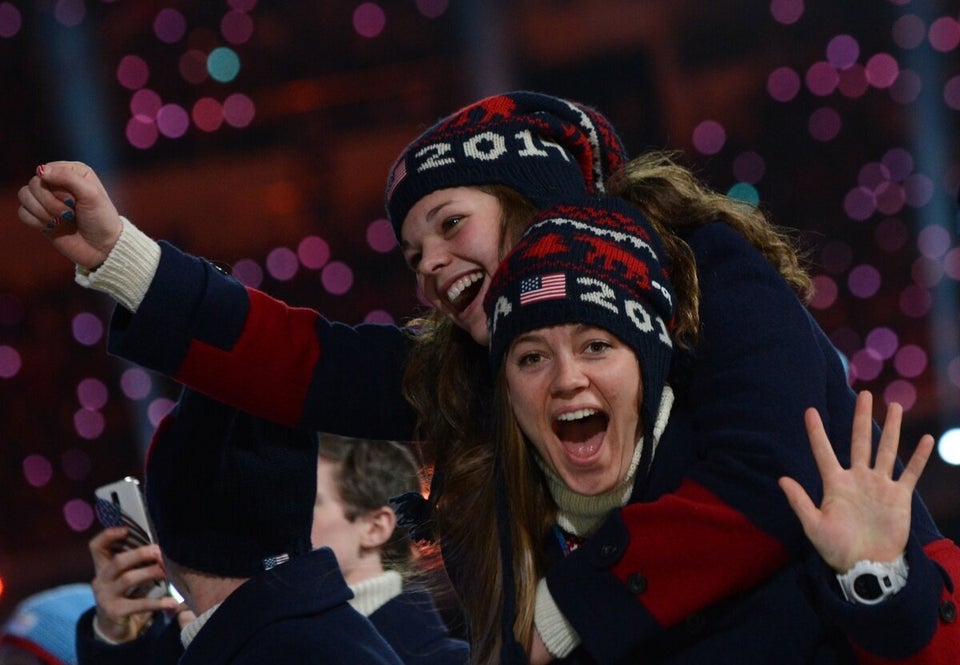 Sochi Olympics Closing Ceremony
Popular in the Community