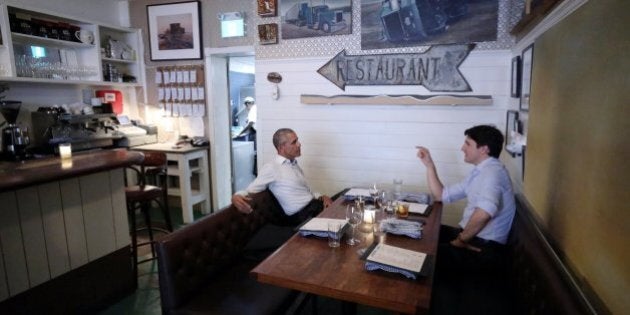 After the well-attended event at the Palais des congrès, Obama headed to the Liverpool House restaurant to meet Prime Minister Justin Trudeau.
David McMillan, the Rue Notre-Dame ouest restaurant's head chef, was obviously very proud to welcome these two particular clients. They dined on Quebec lobster, oysters, steak, and asparagus, among many items.
Here is, in videos and photos, a summary of the evening as seen by social media:
C'EST AU LIVERPOOL HOUSE RUE NOTRE-DAME OUEST QU'OBAMA ET TRUDEAU ONT SOUPÉ...

"Donc, qu'est-ce que Barack et... https://t.co/cxO0npZVvU

— David LeGrand (@davidturbis) 7 juin 2017
The Most Important Stories Sent To You

'The Daily Brief' connects you with our best stories sent right to your inbox.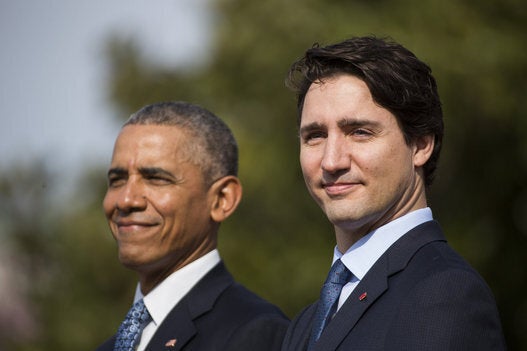 Obama and Trudeau Are Just Awesome Together