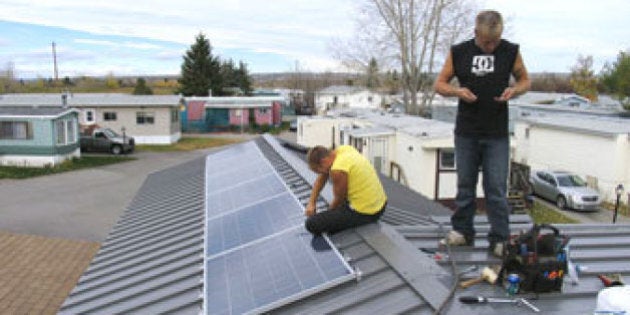 Cashing Out is The Huffington Post Alberta's look into lives of Albertans who are trying to make their dollars stretch a bit further. We'll examine people who are spending less, cutting back and bucking the rampant consumer culture in a province where the jobs are abundant and the wages high.
For Alberta winery owner Hugo Bonjean, choosing to transition to an off-the-grid lifestyle was easy.
"I couldn't sleep anymore. What I was doing was just not right - making poor people poorer and making rich people richer. I couldn't deal with it."
In the 1990s Bonjean relocated his family from Europe to South America to pursue a job with a Fortune 500 company. And while the work was rewarding, after two years he says he could no longer ignore the rampant poverty witnessed daily. He needed to make a change.
Researching places in the world with low population density, he decided the foothills near Millarville, Alberta would be where his family would start over, cultivating a lifestyle carved off the land, relying little on the outside world.
Bonjean and his wife furiously harvest each year's crop of vegetables from their garden, which will last them the year. He shoots a few animals with a bow and arrow, to ensure meat for the winter. Milk, cheese and eggs come from farm animals. He only ventures to the store for oil, butter and spices.
Bonjean's lifestyle is just one example of Albertans who are removing themselves from the grid, pursuing sustainability and renewable methods as means of becoming less dependent on a consumer culture.
Bonjean's motivation to make the switch was rooted in a connection between social justice and the environment – by rebuilding local food systems he believes we can eradicate a system that, he says, keeps people in developing countries enslaved and producing food for the developed world.
For Calgarian Norm McGregor, however, it was finding a solution to a problem that got him started with off-grid living.
Working for a small video production company in the late 1990s, he needed a portable power supply that could help run equipment while working remotely. He developed a small solar-powered generator and eventually began using it at home.
"All of a sudden I noticed my power bill was dropping. I was saving about $20 per month."
Over the years, McGregor has gotten serious about renewable energy. He now works for Totally Green Energy Solutions, a Calgary-based company that helps people, and even companies, transition to more sustainable methods.
He harnesses the power of the sun at his northwest Calgary home, with solar panels on the roof of his trailer. He replaced light bulbs and insulation to be more energy efficient. He uses a wind turbine and cooks using a solar thermal oven. His food comes from his garden and local butcher. He makes his own bread.
By relying on renewable energy, McGregor can live completely off-grid from March to October, he says. The rest of the year is spent using 40 to 60 per cent power from the grid.
"If you walked into my house, you would never know it was solar powered. I have everything that everyone else has, the only thing I don't have is big utility bills," he said, adding so far this year he's saved an average of $84 dollars per month by not having an electrical bill.
Making a switch to a self-sufficient lifestyle like Bonjean's and McGregor's may take time and creativity to cultivate, but both say their quality of life is better, if not different.
"Nobody tells me when I have to get up. I have much more freedom," says Bonjean of leaving the corporate rat race for farm life, adding he now spends far less time in his car running errands.
"Instead of spending time, I now get to spend my life."
Story continues below the slideshow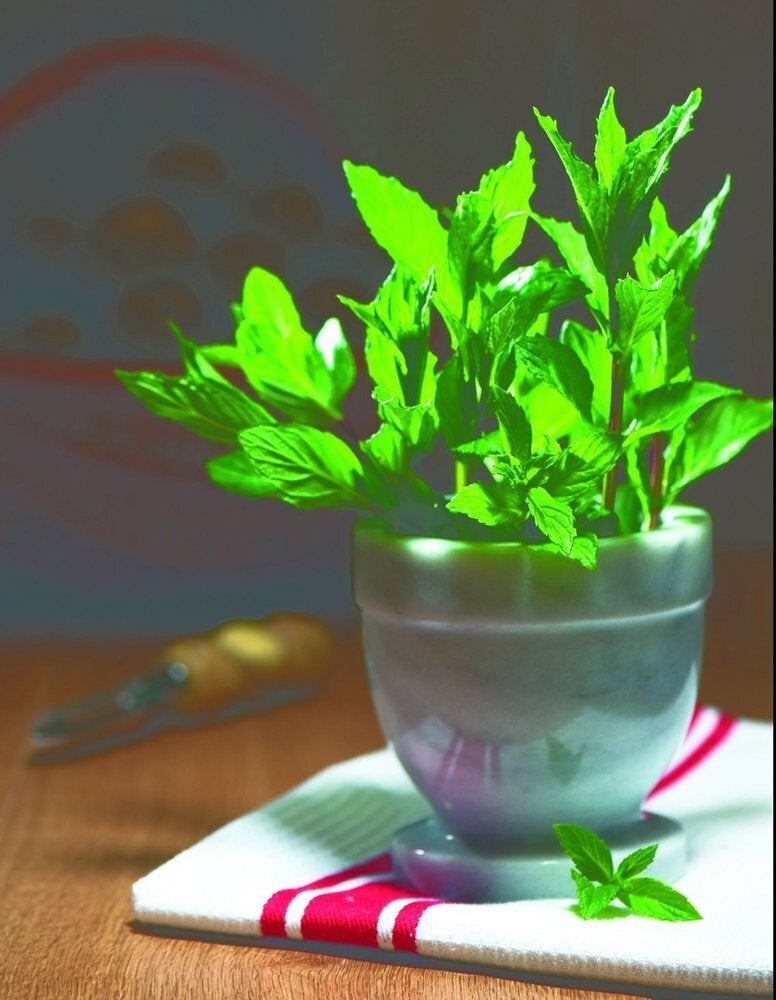 It's that freedom that motivates Chris Judd, a self-described "nomad" living in Calgary, to seek out a simpler life.
"Everybody works their whole year to take three weeks off and live like I do," says Judd of his back-to-basics worldview.
He's up before the sun and to bed shortly after it sets, sometimes working construction jobs to earn cash. At night he likes to sit around his fire or on his sundeck he built from old pallets. He'll often write or visit with friends.
Sometimes he thinks of the things he could buy that would make his life easier, but is pragmatic about his arrangement. Stuff takes up space and space is a precious commodity in his trailer.
"When you live nomadically you need to really consider what you have and what you think you need. You have to pick and choose what you get. Once it's full, you're done," he said, adding he likely saves anywhere from $800-$1,500 per month by forgoing a house or apartment.
Judd finds value in what other people throw away, often salvaging useful items from Calgary's alleys. Recently he crafted a functioning stage lighting system from old paint cans and cords from discarded electronics
"There's so much stuff thrown out it's unbelievable," he said.
Judd, Bonjean and McGregor each produce very little garbage, coming up with ways to reduce, reuse or recycle what they have.
Bonjean, for instance, uses waste vegetable oil to fuel his modified car, while Judd plans to use salvaged materials to winterize his camper.
"If you put your mindset in the right place, you can find reuses for just about everything," says McGregor, who feeds all paper products to the worms in his vermicompost - in turn getting a nutrient-rich fertilizer for his garden.
Although each man pursues off-the-grid living on his own terms and conditions, all three agree Alberta is an excellent place to grow a sustainable lifestyle, even if it residents are slow to take up the idea.
"Alberta has a shoot from-the-hip mentality. They dream something up and they just do it. Out here, people don't talk too long about things, they get something in their mind and they just do it. It's a province of entrepreneurs," says Bonjean.
The problem, however, is that "using clean energy in Alberta doesn't seem to resonate the same way as it does in other places in the world," says McGregor, who adds he gets far more calls for green energy upgrades in Saskatchewan, B.C. and the U.S. than in Alberta.
McGregor says that mentality could stem from several things, like the large salaries common to Alberta or a lack of education on the benefits of renewable energy in a province that relies heavily on natural resources for revenue.
"Maybe saving $100 per month doesn't mean much to people in Alberta," he said.
"As well, there's too much revenue coming from its natural resources and people here don't really think of it. Our use and demand of natural resources is very high and there's better ways to control that," he continued, adding that a demand for more renewable energy solutions could greatly curb Alberta's dependence on non-renewables.
Regardless, McGregor, Judd and Bonjean remain content to continue living off the grid and willing to share their knowledge of self-sustained living.
"If you don't have the resources or the knowledge at first, don't worry," Bonjean said, adding it doesn't take long to accumulate the knowledge needed to live off the land.
Like this article? Follow our Facebook page

Or follow us on Twitter