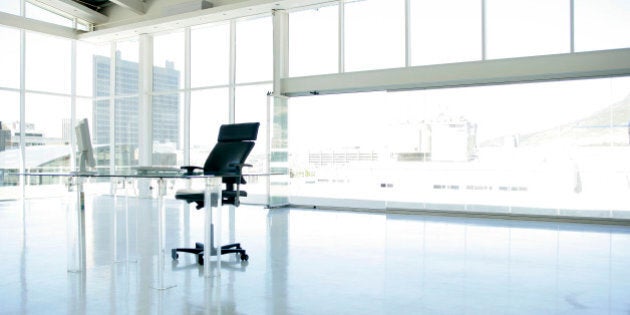 Toronto has established itself as a hot market for residential condos, but more recently, the office-condo trend has started to make waves through the city, potentially becoming the next big investment opportunity.
Toronto has the lowest downtown office vacancy rate in North America. According to a recent report by commercial real estate firm CBRE Group Inc., Toronto's office vacancy rate continues to decline, dropping to 4.9 per cent in the second quarter of 2016, compared to 5.3 per cent in the first quarter.
The steady decline of available office space has sparked a new trend in real estate development - builders and developers are increasingly starting to incorporate office space into their projects, allocating a certain number of units for commercial use. The demand for office condominiums is mainly coming from small- to medium-size business owners who hope to spare themselves monthly rent cheques and build equity in their business by owning office space in a bustling market such as downtown Toronto.
With office condos, investors would deal with a different type of tenant: one who is potentially more reliable.
But the low supply of commercial real estate and the growing demand for this space raises the question: Does this present a potential opportunity for savvy real estate investors?
Office condos follow the same rule of thumb for all real estate -- premium location means higher prices. "The ones I'm selling at 117 Peter St. -- they're attracting some tech companies... they are roughly $500 per square foot," says Jim Burtnick, broker and senior vice-president of sales at Sotheby's International Realty Canada. "But the Yorkville project I'm selling, because of its location and exclusivity, is running at $1,000-plus a square foot."
Investors can typically snap up an office condo at a lower price than a residential condo, for several reasons. For one, you don't always get a finished product. In the two projects Burtnick is selling, for example, buyers are purchasing a concrete shell with plumbing and hydro. This allows a business to easily redesign the space that is cohesive with their brand identity.
Another reason you might pay less for an office condo is the lower construction costs. In a residential unit, owners require their own kitchen and bathroom, but in an office setting, such facilities are usually shared -- for example, bathrooms are often located in the hallway.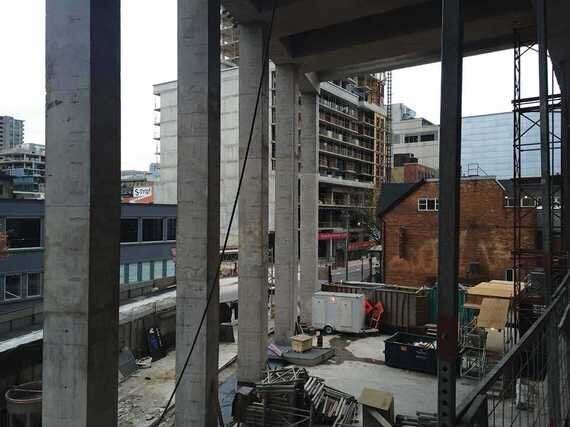 A key takeaway for investors is that not only can you buy an office unit at lower cost, typically you can also demand higher rent. Burtnick explains that "(Residential) condos are renting anywhere around $2.50 to $3.00 per sq. ft. on a monthly basis. By that I mean if you have a 1,000-square-foot condo unit, it would rent anywhere from $2,500 to $3,000 per month. Whereas office space could land a higher price per square foot -- depending on location. There are office spaces that rent for more than $100 per square foot."
Additionally, with office condos, investors would deal with a different type of tenant: one who is potentially more reliable. When renting a residential condo, you get a wide range of tenants - students, first-time renters and families. However, when renting to a company, your tenant has cash flow and is generating income on an ongoing basis.
Office condos do have their risks -- one of which is the mere newness of this product. "The concept is a bit newer in Toronto. Everyone understands residential condos here, but office condos require a bit more education... they're very popular in Europe and in Asia -- they've had them for a long time and people understand them. Office condos are treated just like residential condos, in the sense that they understand the ownership of them and the condominium rules, and how they operate."
There's also the issue of higher property taxes on commercial spaces, Burtnick points out that "residential is approximately one per cent of the assessed value, and it's almost three per cent on the assessed value of commercial space."
While business owners have been the first to jump on this opportunity, slowly adopting the age-old homeowners' "Why rent when you can own?" mentality, individual investors might be the next in line to tap into the office-condo trend. Says Burtnick, "the tale will be told over time on what type of ROI they're getting."
Follow HuffPost Canada Blogs on Facebook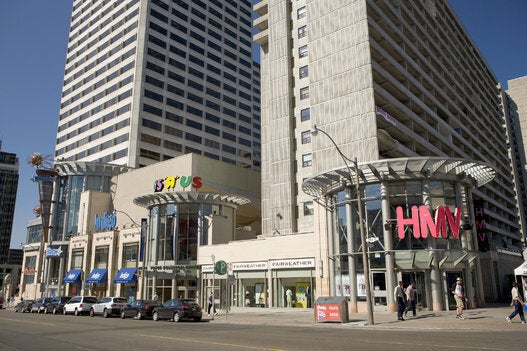 Condo Prices at Major Toronto Intersections (September 2016)