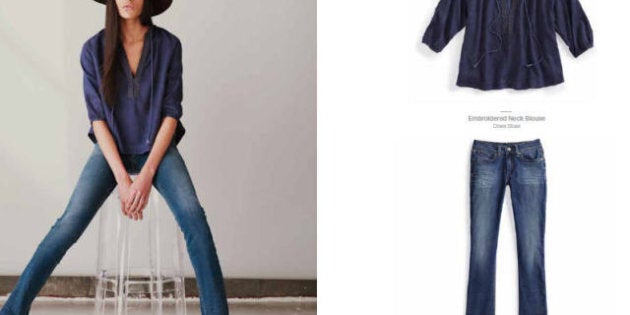 No matter what your style is, there are likely a dash of denim in your dresser drawers. Comfortable and versatile, denim reinvents itself season after season, and can be worn year-round. It may not seem like an office essential, but worn correctly (and in the right office environment), it can be a comfortable alternative to everyday office wear.
To start, choose denim pieces that are casual adaptations of business attire. Try denim pencil skirts, blazers, dresses, trousers, and button-ups.
Dress up your denim by pairing it with typical office essentials: fitted cardigans, silk blouses, chic heels, slimming dress pants, crisp collared shirts, and pinstriped skirts. Emphasize your blue hues with classic and clean cut accessories like pearl earrings, bangles, a dressy watch, or a leather tote.
Feeling more adventurous? Take advantage of Fall 2012 beauty trends, and make your denim pop with a deep mulberry lip, a bold blue manicure, or a smokey brown eye.
Wear denim in a way that works for you and your office environment. Everyday can't be a weekend, but by dressing up your denim, you can turn everyday into casual Friday.