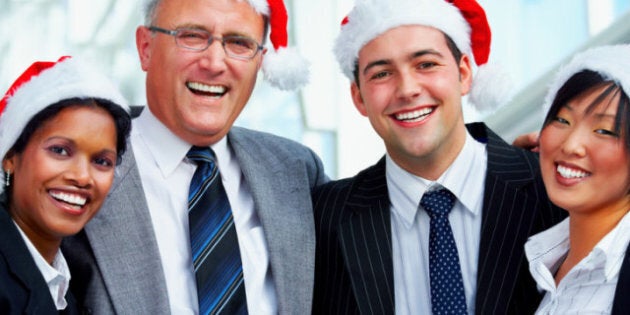 It's surprising, but true: People really do need reminders about how to behave appropriately when they mix business with pleasure. This is particularly the case if you're a new employee or a manager trying to put your best face forward at a holiday office party this year.
We asked Blais Comeau to give us her top 10 tips to remember during holiday office parties, and hope they'll help you, as well as us, through the holiday season.
Read The Invitation For Clues:
A lot of the time, the easiest way to know the type of party you're attending is what's written on the invitation, Blais Comeau says. "Besides the basics, including date, location and time, an invitation should also note if you can bring a guest."
The location and time of the party should indicate the dress code, Blais Comeau says. "You don't want to show too much skin or be blinged like a Christmas tree -- find some[thing] in between." If you want to get in the holiday mode, she suggests red suspenders or ties for men and sparkly red belts or pumps for women.
Think of conversation topics before the party starts. Blais Comeau suggests taking note of your colleagues' loved ones or congratulating employees who won awards that year. "The safest question to ask is about their holiday plans," she says.
Story Continues Below: Here are Blais Comeau's top 10 etiquette tips for the office party.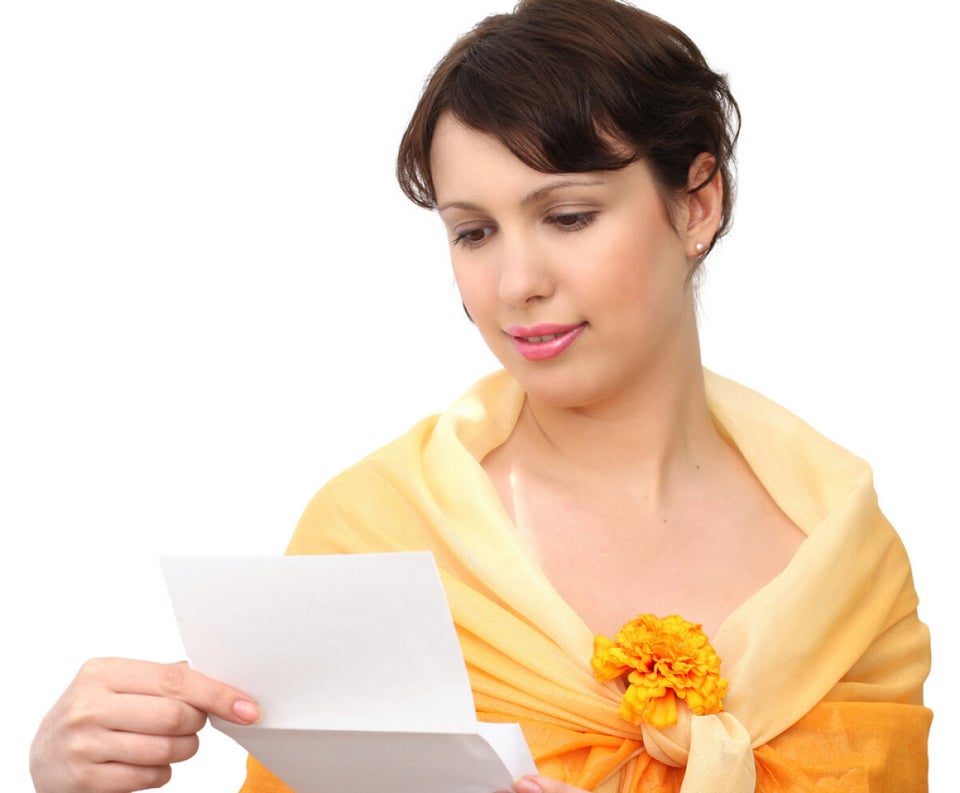 10 Office Party Etiquette Tips
Respect The Privacy Of Your Colleagues:
In our tech-savvy world, almost every phone is equipped with at least a camera, if not a video camera. Blais Comeau says in her experience, some companies have banned employees from bringing their phones to the holiday party. She says you should always respect the privacy of your fellow employees and ask before you even take pictures of them.
Do "The Two Fridge" Test Before Posting Pictures :
We all remember our parents putting up our report cards and pictures on the fridge when we were kids. The "two fridge test" should be done any time you take a picture at your office party, according to Blais Comeau. "Before you put photos on Facebook, consider this: Whatever you want to post, imagine putting it on your fridge at home and see if the pictures are appropriate if your kids walk by. The second fridge is at work. If your co-workers or boss walks by, is it still okay?"
Drink, Dance And Sing In Moderation:
We still need to remember we are at an office party, Blais Comeau says, and everything should be done in moderation, especially if you are a manager or a new employee. "Keep it PG-13," she says.
Remember Your "Thank You's:"
The holidays are all about being thankful. "Take the time to write a thank you note, not only to employers but whoever organized the celebration," she says.
Don't Contemplate Attending:
Attendance should be mandatory, says Blais Comeau. "Your employer is putting together a celebration for recognizing employees," she says. If you are a new employee, talk to other colleagues or your HR department to see what you can expect from holiday office parties.
Blais Comeau only has only one rule for gossip: "Don't partake in gossip, it will come back and haunt you."
When it comes to alcohol, all employers and employees should be aware of their safety. Blais Comeau says setting up taxi services with HR or the venue are good ways to ensure everyone gets home safely.
If you want to give a gift to your boss or employees, Blais Comeau recommends having an office-wide Secret Santa or buying your boss a gift as a group. "Don't get too personal with presents," she says.