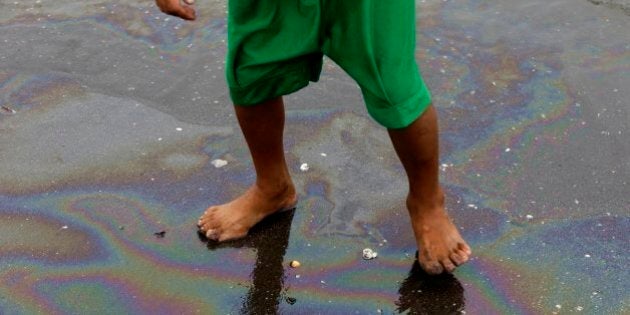 The number of safety-related incidents involving federally regulated Canadian pipelines has doubled in little more than a decade, with the number of reported spills tripling during that time, according to an investigative report at the CBC.
There were 142 pipeline incidents in 2011, up from 45 in 2000.
The data covers only those pipelines that are federally regulated, meaning those that cross provincial boundaries.
The news comes as debate heats up over which method of transporting oil and gas — rail or pipelines — is best for the environment, and the least risky.
The Fraser Institute report also acknowledged that pipelines spill more, but argued that much of the oil spilled from pipelines "is often recovered quickly."
Commenting on the CBC report, the Pembina Institute's Nathan Lemphers said aging pipeline infrastructure may to blame for the increase in incidents.
"The pipelines that are in the ground are getting older and in some cases there's more products flowing through them so you're going to see increasing incidents and increasing defects in those pipelines unless they're properly maintained," Lemphers told the CBC.
That's one of the major concerns for opponents of Enbridge's Line 9 pipeline, an existing pipeline the company hopes to reverse, to send oil sands bitumen from Sarnia, Ont., to the east coast for export. Opponents say the aging pipe, which runs right through Toronto, could have a hard time handling the heavier Alberta crude. They point to the Kalamazoo River oil spill in Michigan in 2010, which came from an Enbridge pipeline and which the company is still cleaning up.
But the National Energy Board (NEB), which tracks federally regulated pipelines in Canada, suggested the increase in reported incidents may simply be due to oil and gas companies being more forthcoming about safety-related incidents.
"We've been out there talking with industry associations and the companies themselves to ensure that they are fully aware of what the reporting requirements are and I think that's why we're seeing an increase right now," the NEB's business leader for operations, Patrick Smythe, told the CBC.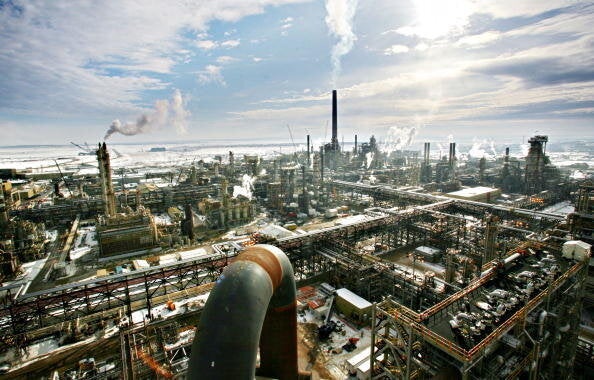 Wildest Pictures Of The Oil Sands
Popular in the Community