The oil price crash has kicked off one of the world's largest-ever shifts in wealth, from oil producers to oil consumers, says a new report from Bank of America Merrill Lynch (BAML).
The report also predicts lower oil prices will slow down the switch to a low-carbon economy, as consumers will be buying "larger and less fuel efficient" cars in the years ahead.
BAML analyst Francisco Blanch estimates that the oil-crash wealth transfer amounts to some US$400 for every man, woman and child on the planet, every year going forward.
"The massive drop in oil prices from $115 in mid-2014 to $30 per barrel, if sustained, will push back $3 trillion a year from oil producers to global consumers, setting the stage for one of the largest transfers of wealth in human history," Blanch wrote, as quoted by multiple news sources.
Despite the damage to oil-producing regions, that transfer of wealth will likely have "a long-term positive effect on global growth," wrote Blanch, who heads up commodities research at BAML.
But not everyone will benefit. Investment in oil-exporting areas is drying up, while lower energy costs are putting more money in people's pockets in oil-importing areas.
This pattern can be seen even within Canada. Wages are falling in Alberta and Saskatchewan, while the normally economically stagnant Maritimes are leading the country on wage growth.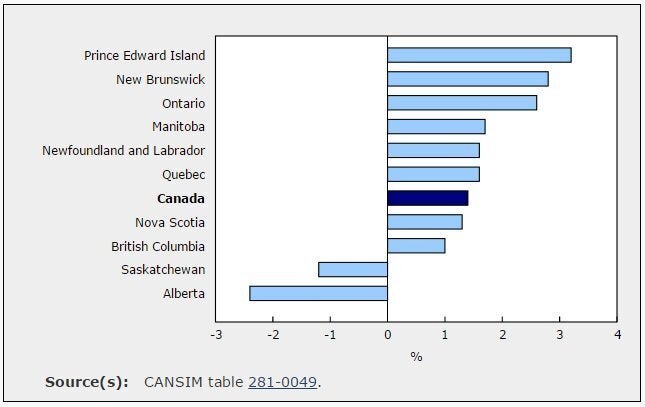 Wealth transfer: Wages are falling in Alberta and Saskatchewan, while the Maritimes lead the country in wage growth. (Chart: StatsCan)
Blanch says the switch to a low-carbon economy will slow if oil prices stay below $70 a barrel for a prolonged period.
He expects a "proliferation" of traditional gasoline-powered cars in the developing world. And he sees consumers buying larger, more inefficient vehicles in the years to come.
In Canada, this already appears to be happening. The country saw an all-time record high number of car sales in 2015, and yes, drivers are switching to gas guzzlers. Sales of SUVs, minivans and pickup trucks jumped 8.8 per cent in 2015, while car sales fell 6.3 per cent.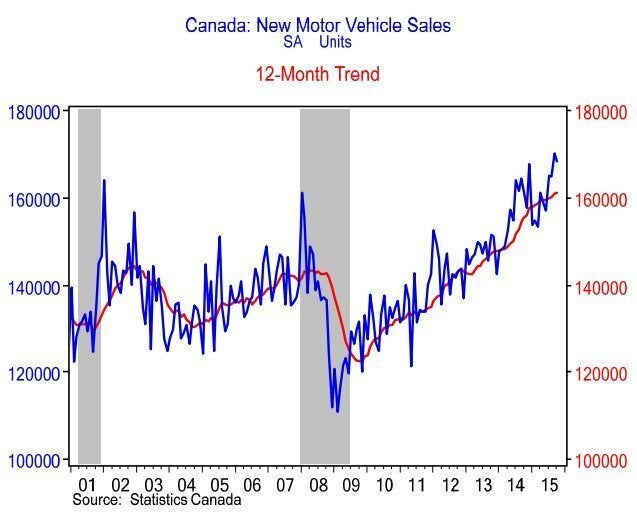 Source: Bank of Montreal (StatsCan data)
With gas prices lower than they have been in years, electric, hybrid and other alternative cars "pose a small threat to global oil demand over the next five years," Blanch wrote.
The BAML report notes one thing could stop this trend towards gas-guzzlers: Government policy.
If governments were to become more aggressive in setting carbon reduction standards, it could reduce the growth in demand for oil by two-thirds in the coming years, the report said.
Growth in oil demand would fall to an increase of 400,000 barrels/day annually, from an increase of 1.2 million barrels/day annually, without stricter carbon measures.