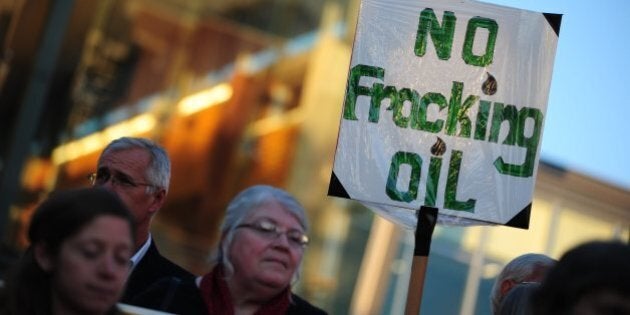 Oil and gas executives at an industry conference in Montreal sipped on a rather unique beverage this week, the National Post reports — fracking fluid.
During a lunch presentation at the Quebec Oil And Gas Association's annual conference, Halliburton Canada vice-president John Gorman handed out glasses of the company's "CleanStim" fracking fluid, and some 20 to 25 execs — Gorman included — took a sip, the Post reported.
Talk about a potent potable.
Gorman said Halliburton "only had to replace very few chemicals with some food additives" to create a fracking fluid safe enough to drink. But the company maintains its fracking fluid is "not intended for human consumption."
It's meant to show that environmentalists' concerns about toxic fluids in fracking operations are overblown.
Colorado Governor John Hickenlooper told a U.S. congressional committee earlier this year that he drank Halliburton fracking fluid.
And it was likely not a coincidence that the latest round of fracking fluid drinking took place in Quebec, which has instituted a moratorium on fracking.
That moratorium has frustrated some energy companies hoping to jump-start the fracking industry in the province, and led to a lawsuit against the federal government.
Lone Pine Resources says it plans to sue Ottawa for $250 million under NAFTA provisions. The company claims Quebec's moratorium on fracking beneath the St. Lawrence River, instituted in 2011, takes away the company's "valuable right" to frack.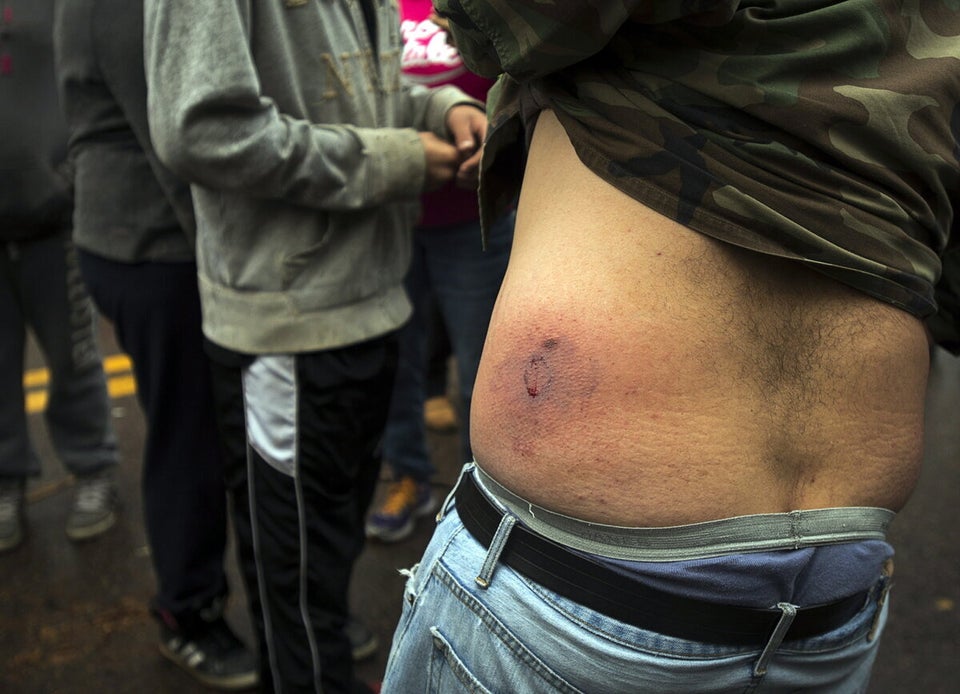 Elsipogtog First Nation Protest Fracking Projects