Alberta's oilsands, take note.
A new report from a Stanford University lecturer predicts oil prices could collapse permanently as soon as four years from now, as electric cars and ride-hailing fleets bring a rapid end to the age of the personal combustible-engine vehicle.
The report points to a significant threat to Canada's economy, dependent as it is on oil and auto manufacturing, but it also predicts "huge opportunities" for companies that jump into the new "transportation-as-a-service" industry.
"We are on the cusp of one of the fastest, deepest, most consequential disruptions of transportation in history," begins the report from Tony Seba, a Silicon Valley entrepreneur and lecturer in entrepreneurship, disruption and clean energy at Stanford.
Using economic models based on existing technologies, the report predicts that ride-hailing services will be cheaper than owning a car by 2021.
By that time, ride-hailing will be "four to 10 times cheaper per mile than buying a new car and two to four times cheaper than operating an existing vehicle," the report says.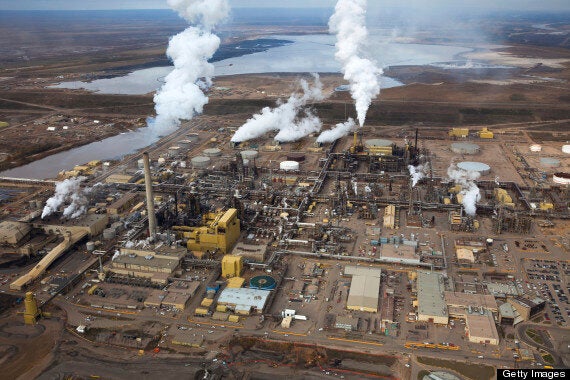 And as ride-hailing fleets adopt increasingly affordable electric car technology, global demand for oil will start dropping — something the report says will start happening as soon as 2020.
"Global oil demand will drop from 100 million barrels per day in 2020 to around 70 million barrels per day in 2030. The price of oil will drop to around $25 per barrel," the report stated. "The impact of the collapse of oil prices throughout the oil industry value chain will be felt as soon as 2021."
That's a very different prediction from that of the U.S. Energy Information Administration, which sees oil demand growing to 110 million barrels by 2030.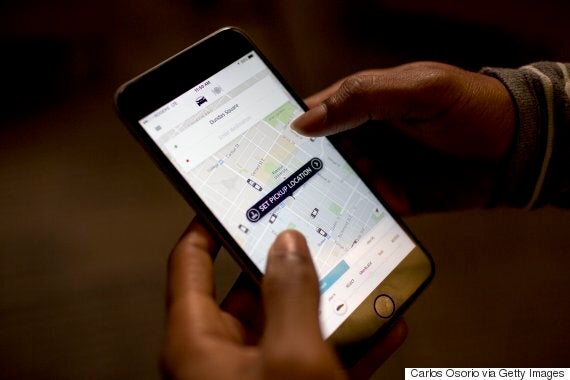 If the report's prediction of a 30-million-barrel decline in oil demand comes true, it will mean oil prices will be too low to support the more expensive oil extraction operations, such as Canada's oilsands and the U.S. shale oil play.
"Approximately 70 per cent of the potential 2030 production of Bakken shale oil would be stranded under a 70 million barrels per day demand assumption," the report predicted.
"Infrastructure such as the Keystone XL and Dakota Access pipelines would be stranded, as well."
The report says this won't be the result of green campaigns or government policy — it will be the result of economics.
As ride-hailing becomes more popular, more companies will jump into the market, making it more competitive. That, in turn, will convince ride-hailing companies to switch to driverless cars, making ride-hailing even more affordable. Uber and Lyft are already working on driverless car technology, as are Apple and Google's parent company, Alphabet.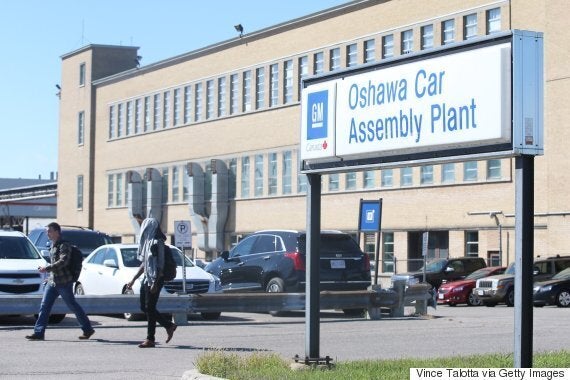 Meanwhile, the costs of manufacturing combustible-engine cars will start going up, as they become less common.
Auto manufacturing will collapse by 70 per cent between 2020 and 2030, the report predicts. The number of cars in the U.S. will plummet from 247 million to 44 million in the same period.
"This could result in total disruption of the car value chain, with car dealers, maintenance and insurance companies suffering almost complete destruction."
It will become next to impossible to sell a used fossil-fuel car, the report predicted.
Wealthier consumers and big opportunities
The upending of the oil and auto industries won't be all bad news, the report argues. There will be "huge opportunities" in areas such as vehicle operating systems and fleet management.
And the decrease in transportation costs will save households so much money it will be like a 10-per-cent pay raise, the report estimates.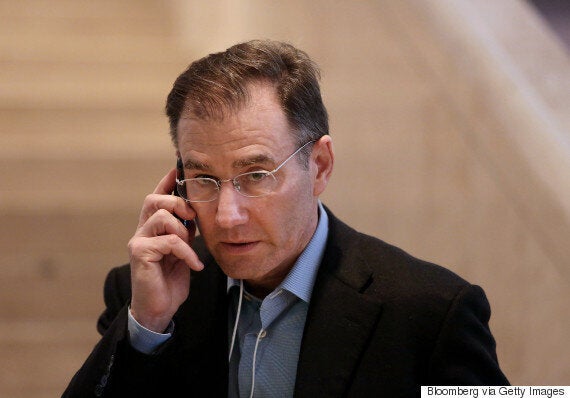 The argument that this seminal shift in transportation will show up earlier than thought is gaining in popularity.
The CEO of Glencore, one of the world's largest commodity companies, told a recent industry conference that the "electric vehicle revolution is happening and its impact is likely to be felt faster than expected."
Ivan Glasenberg argued there is plenty of opportunity for natural resource economies in the world of electric cars, which use batteries that require copper, nickel and cobalt.
He noted that sales of alternative-fuel cars in Europe were up 36 per cent in the first quarter of this year.
The Most Important Stories Sent To You

'The Daily Brief' connects you with our best stories sent right to your inbox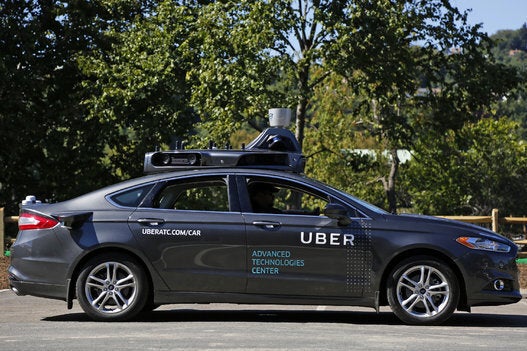 Uber's Self-Driving Car
Popular in the Community