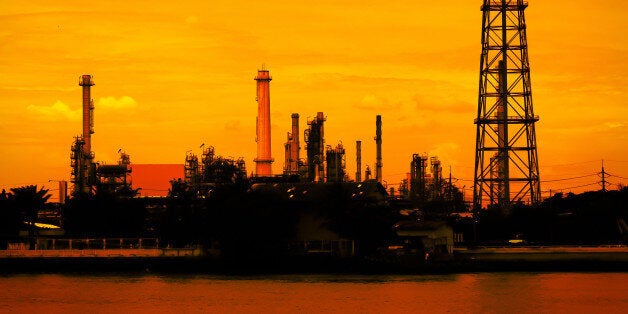 Domestic U.S. oil production is expected to grow much faster than was thought just a few months ago, according to a new report from the U.S. federal government, placing an even larger question mark on the future of Canada's oilsands.
One of those "geopolitical implications" could be that President Barack Obama feels less pressure to approve the Keystone XL pipeline, the news site reported.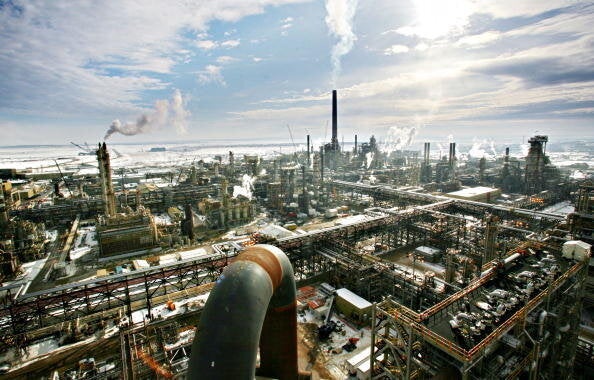 The Craziest Photos Of The Oilsands
At the same time, Canada's oil industry is facing another competitive threat: The opening up of Mexico's state-controlled oil industry. Mexico's Congress recently passed a bill allowing foreign investment in the oil industry, whose production has been controlled by state-run Pemex for decades. It's expected new investment will boost Mexican oil production.
Between booming oil production from unconventional domestic sources, the oilsands and now Mexican oil exports, the U.S. will be spoiled for choice when it comes to sources of oil in the coming years.
Canadian oil has been selling at a "discount" in the U.S. for years, sometimes trading for 30 per cent below U.S. crude oil prices. Keystone backers say the pipeline will fix that by giving Canadian oil access to new markets, but the EIA's report makes that less certain.
If there's a bright spot for Canadian oil exporters in this, it's that the U.S.'s oil boom won't last that long. The EIA forecasts that domestic production will start leveling off in 2016, and then start declining in 2020.
The share of oil and other liquid fuels that comes from imports will fall to 25 per cent in 2016, the EIA said, but will then start to climb, reaching 32 per cent by 2040.
But natural gas production will continue to climb for decades after that, and that — combined with greater fuel efficiency for cars — means the U.S. will continue to become less reliant, overall, on energy imports through 2040, the EIA said.
Opponents of the Keystone XL pipeline were quick to seize on the report.
"We simply don't need this tar sands pipeline," Anthony Swift of the Natural Resources Defence Council — a major Keystone opponent — told Inside Climate News.
Shawn Howard, a spokesman for Keystone builder TransCanada, begged to differ.
"Our customers have signed long-term commercial contracts because they understand the need for the oil that Keystone XL will bring to U.S. refineries," he said. "We have a waiting list of customers interested in securing capacity on Keystone XL if it becomes available."
Not all Keystone XL customers feel this way anymore. Harold Hamm, the CEO of Continental Resources, which signed up to use the Keystone XL, said this week the pipeline is no longer needed.
But Continental Resources is betting that oil-by-rail, rather than pipelines, will be the solution going forward. Many observers have argued, in the wake of the Lac-Megantic disaster, that pipelines are a safer option than rail for transporting oil.