A new report out today finds that environmental infractions by companies in the Alberta oil sands are addressed with an enforcement action far less often than similar infractions reported to the United State's Environmental Protection Agency (EPA).
The report [pdf], authored by the environmental non-profit Global Forest Watch, looked at more than 15 years of data on recorded environmental mishaps by oil sand's companies, tracking the follow-up actions taken and the final verdict on fines.
The findings are absolutely shocking and put to shame the idea that Canadians care about their natural environment. If we do care, then this report should be a wake up call for us all.
Of the more than 4,000 infractions reported, less than 1 per cent (.09 to be exact) received an enforcement action (that would be less than 40 of 4,000). Compare this the U.S. Environmental Protection Agency, who has an enforcement rate of 16 per cent for similar infractions by companies under their Clean Water Act.
When it comes to environmental protection, we suck more than the Americans (even during the George W. Bush years).
Global Forest Watch also found that the median fine for environmental infractions in the oil sands over the past 16 years was $4,500. If you were an oil sands player like ExxonMobil, who reported a profit last year of $44.9 billion, would you change your ways over a $4,500 fine?
TransCanada, the company trying to convince U.S. president Barack Obama to approve the construction of the Keystone XL pipeline that will see a massive expansion of the Alberta oil sands, was out last week touting Canada as a world leader in environmental protection.
"The only relevant question is whether the U.S. wants to source its heavy oil from Canada, a friendly and stable ally with strict environmental standards, or from other suppliers whose interests are not aligned with those of the United States and have limited or no environmental standards."
Relevant question indeed, and here's the answer: We don't have "strict environmental standards" at all and our country is quickly eroding its globally renowned image as a place of amazing natural beauty. To top it off, we're becoming the pariahs of the environmental movement around the world.
Like it or not, Canada is not a country that takes environmental protection seriously anymore. And the sooner we all realize that, the sooner we can fix it.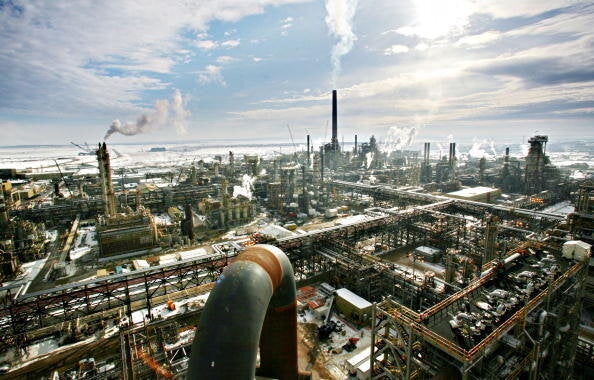 The Oil Sands and Canada's Environment
Popular in the Community