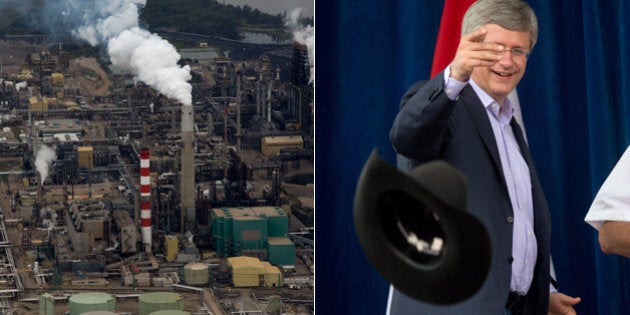 Greenhouse gas emissions from Alberta's oilsands are about to explode.
The report projects that emissions from the oilsands will nearly quadruple between 2005 and 2030, jumping from from 34 megatonnes of CO2 equivalent to 137. And the changes in the oilsands will make a major contribution to Canada's total emissions.
Canada will go from 737 megatonnes in 2005 to 815 in 2030, according to the report.
Under the 2009 Copenhagen Accord, Prime Minister Stephen Harper committed to cutting Canada's emissions 17 per cent from 2005 levels by the year 2020. Instead, the new report to the UN shows Canada's emissions actually rising over the long term, largely due to the oilsands.
Canada may actually be underestimating emissions due to "fugitive" leaks from oil and gas exploration, according to Climate Action Tracker analysis from Germany's Climate Analytics, the Potsdam Institute for Climate Impact Research and Dutch-based energy institute Ecofy cited by The Guardian.
The report to the UN, which was submitted without a press release, comes amid increasing scrutiny of the federal government's role in pushing oilsands development.
This week, rocker Neil Young blasted the Tories for its pro-oilsands agenda, comparing the industry hub of Fort McMurray to Hiroshima.
"Canada is trading integrity for money," Young said. "That's what's happening under the current leadership in Canada, which is a very poor imitation of the George Bush administration in the United States and is lagging behind on the world stage. It's an embarrassment to any Canadian."
With earlier files and files from The Canadian Press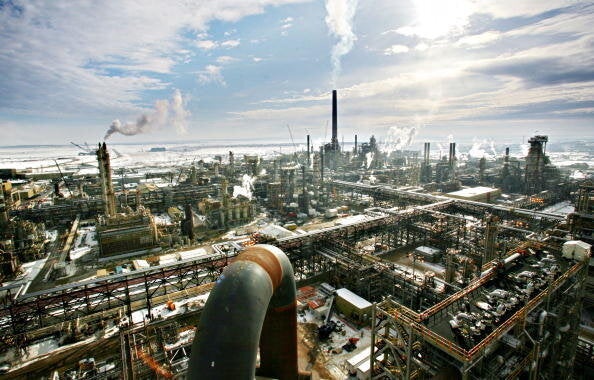 The Craziest Photos Of The Oilsands