Researchers dumped hundreds of bright yellow cards into B.C.'s Fraser River and Burrard Inlet to simulate how far a potential oil spill from the Trans Canada pipeline would spread.
The project — a partnership between the Raincoast Conservation Foundation, the Georgia Strait Alliance, and the City of Vancouver — began Tuesday under the Port Mann Bridge, where the proposed Kinder Morgan pipeline expansion would cross the Fraser River.
People who find one of the biodegradable plywood cards are encouraged to plot it on an interactive map, thus showing how far they can travel — and demonstrating what an oil spill spread would look like.
The cards are a good way for the public to visually grasp the gravity of a pipeline spill, say organizers.
"It makes it tangible when a card washes up on your beach," Alexandra Woodsworth of the Georgia Straight Alliance told The Vancouver Sun.
A 2013 study found that cards dropped in the Salish Sea floated as far as Haida Gwaii and Washington's Olympic Peninsula, according to a Raincoast news release on Tuesday.
"Kinder Morgan's plan for a seven-fold increase in oil tanker traffic through our local waters represents an enormous threat to our economy and environment," Mayor Gregor Robertson said in the release.
Kinder Morgan's preferred route for the project goes through Burnaby Mountain, but the City of Burnaby refuses to allow access. Last week, though, the National Energy Board said the company doesn't need the city's permission to continue with its studies of the mountain pathway.
The current pipeline links Kinder Morgan's Port Metro Vancouver terminal to Alberta's oilsands. The proposed $5.4-billion expansion would almost triple its capacity.
With files from The Canadian Press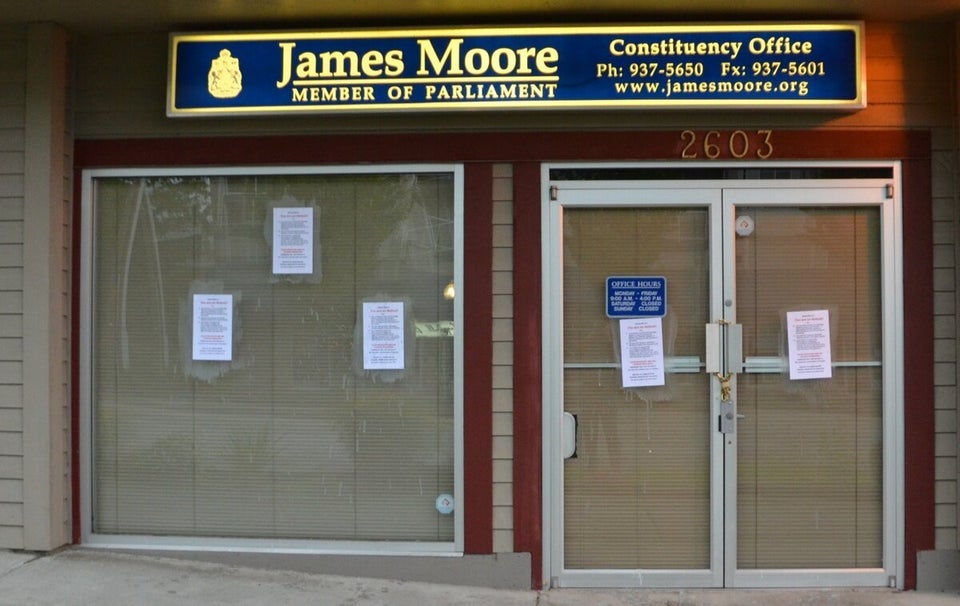 Enbridge Northern Gateway Pipeline Protest At MP Offices