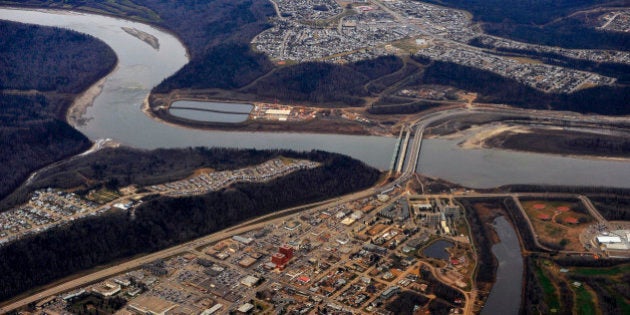 If you follow mainstream media and you haven't heard "we need to get our oil to tidewater" ad nauseum, something weird is up.
Here's the thing... it's totally wrong.
I clearly have a strong opinion on Energy East. Some may be inclined to think this discounts the arguments below (I beg to differ by the way...).
To those who may be reading and of this opinion, I'm not the only one calling this bluff. In a recent iPolitics piece written by former top senior manager with one of Canada's top energy companies, Ross Melot (who earlier argued the business case for Energy East is shaky at best), stated clearly
"...Premier Notley just became the latest Canadian politician to play games with pipelines. She's telling Albertans a pipeline to tidewater can cure what ails the industry. It won't — it can't — because the problem a pipeline to tidewater was intended to address doesn't exist anymore.... Money spent on a pipeline right now would be money wasted. But Notley can't say that aloud — not while also delivering the bad news on her province's finances."
Tarsands woes aren't due to lack of access to pipelines
The core premise of this argument is that lack of pipeline access to tidewater is forcing tarsands crude to be sold at discounted rates. With greater access and market diversity, will come higher prices for tarsands crude.
First of all, the price differential between tarsands crude (classified as Western Canadian Select WCS) and other key crude oil price benchmarks like West Texas Intermediate (WTI) has reduced significantly since 2013 (when you could legitimately make an economic case for getting oil to tidewater). In fact, Scotia Bank Energy Economist Rory Johnson projected that by 2017 there would be no price differential at all.
Several pipeline projects between Illinois, Cushing and the Gulf Coast came online in 2013/2014, relieving a regional transportation bottleneck, allowing tarsands crude to flow further to the U.S Gulf Coast.
The Gulf Coast refineries are the ultimate destination for tarsands crude. It is home to over 2 million barrels per day of oil refining capacity, much of it geared towards heavy oil.
Current pipelines actually give tarsands producers 500 thousand bpd of surplus capacity to the Gulf Coast, and U.S. Midwest, another important destination for heavy oil.
The price differential that exists is explained not by lack of access, but primarily by the quality and remote location of the tarsands. Bitumen is thick and heavy, requiring dilution for transporting by pipeline, creating more havoc when leaked in waterways, generating more carbon pollution when produced. It costs more to refine and and produces less valuable end products like gasoline (generally $2-3 per barrel of the price differential). And, simply put, Hardisty, Alberta is far from major markets, so this adds to the costs of shipping tarsands crude.
Further, accessing Asian and European markets via Kinder Morgan or Energy East pipelines will do little to fetch more money. The cost of getting the crude there increases and they have less capacity to refine heavy crude. In fact, evidence suggests the money received for crude shipped to these markets will be less than what tarsands producers get with Gulf Coast and U.S. Midwest refiners.
So if lack of market access isn't causing the tarsands current struggles, what is?
Alberta's deficit, one that is causing serious struggles for workers and families across the province and this country (with many workers traveling to Alberta for high paying jobs) is first and foremost, a victim of the global oil price crash.
Heavy oil in the tarsands is more difficult to produce, and more expensive. And right now, it has a lot of competition. Returning to Melot's article, he adds further critical context. "Alberta's problem is twofold: Its oilsands have been buried by fracked American oil that is both higher-value and cheaper to produce..."
Undeniably, the U.S. is awash in cheaper fracked oil, the production of which is wreaking havoc on communities, waterways and our shared climate.
Melot also rightly argues that, longer-term, the tarsands will face marginalization in a 'world committed to weaning itself off carbon.'
Energy East is proposed as 40 year infrastructure. If it is operational in 2020 as TransCanada aspires it be (I think this is overly ambitious, this means Canada will be producing and shipping 1.1 million barrels of oil at least until 2060. And we have pipelines with longer lives than 40 years already. In fact, the natural gas pipeline TransCanada wants to convert for Energy East is up to 40 years old in segments located in Saskatchewan and Manitoba (and TransCanada has the worst pipeline safety record in Canada – yikes!)
This is past the 2050 deadline the Paris agreement included as a goal for weaning ourselves off of fossil fuels, which many climate scientists support. It runs in conflict with over 100 scientists in Canada who have publicly called on no further expansion of the tarsands.
Pursuing this kind of infrastructure locks Alberta and Canada into producing and shipping what will become stranded assets within the projected life time project. This not only puts our climate, communities and waterways at risk, it's represents an economic risk too.
The truth is we can meet the deadline and de-carbonize by 2050. It's not technology that stands in our way, but political will and the powerful fossil fuel lobby.
For some inspiration on the direction forward, check out this story about the Indigenous community of Little Buffalo located in the heart of the Peace River tarsands, launched a solar project installing 20.8kW to power their health centre.
Stay tuned for more on the direction forward in tomorrow's blog on the Leap Manifesto and the many responses it is inspiring.
For more information on why the oil to tidewater argument doesn't add up, please see this useful briefing (a key source for this blog) by Oil Change International, Environmental Defence and the NRDC.
Follow HuffPost Canada Blogs on Facebook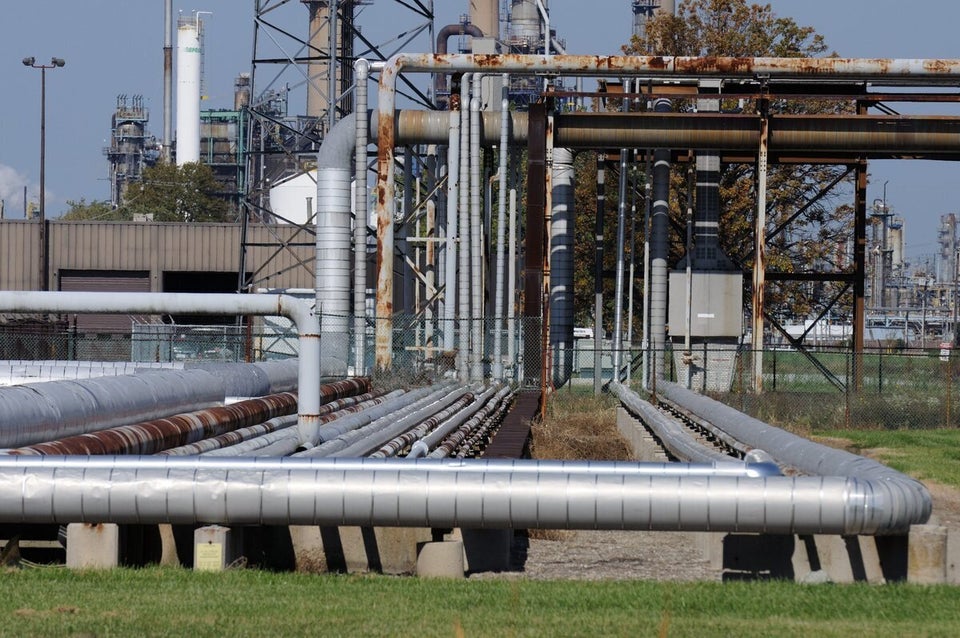 Energy East Pipeline Explained